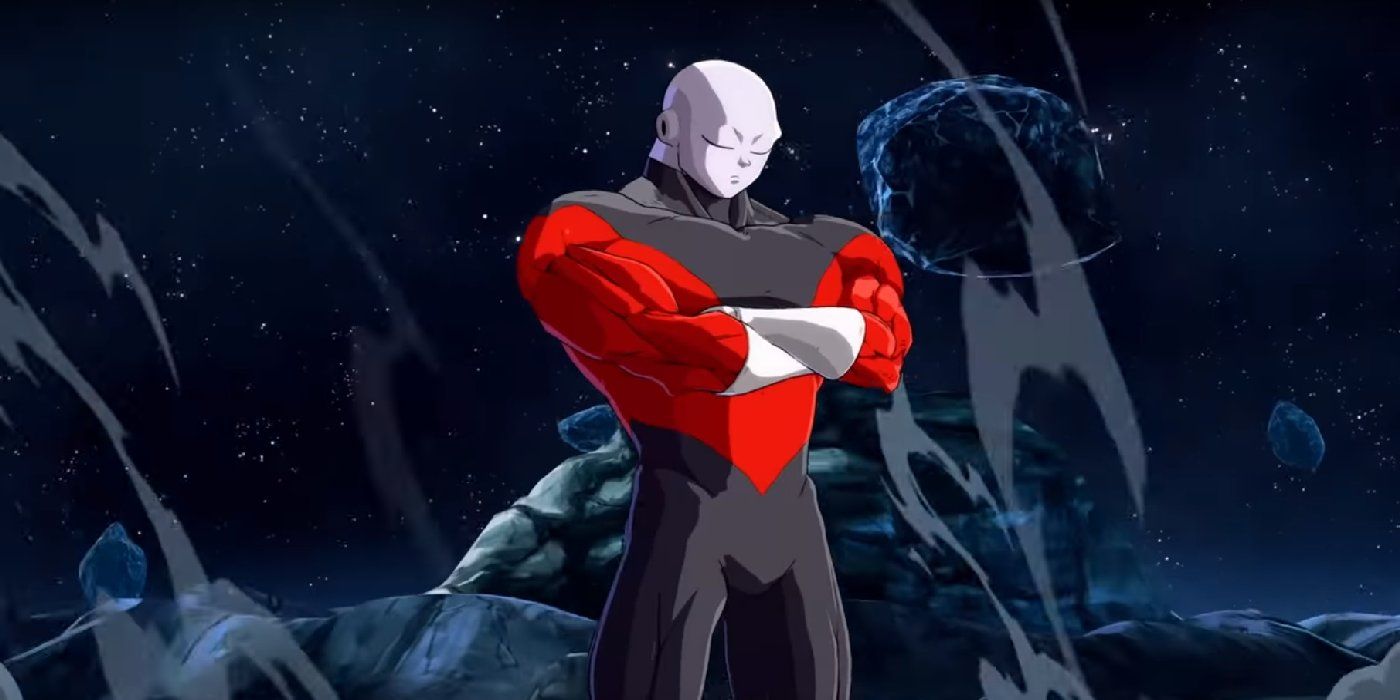 Bandai Namco officially revealed the next four characters to be released as DLC for Dragon Ball FighterZ. In 2019, Jiren, Videl, Super Saiyan Blue Gogeta and Dragon Ball Super's Broly will join the roster of the popular fighting game.
Dragon Ball FighterZ was a massive hit when it launched in January of last year for the PlayStation 4, Xbox One, and PC. It quickly became the fourth best-selling game in the franchise, which is an impressive accomplishment, considering the number of Dragon Ball games that have been released over the last 30 years. FighterZ also received a port for the Nintendo Switch. Between March and September, Bandai Namco released eight DLC characters for the game, including Bardock, Broly, Fused Zamasu, Super Saiyan Blue Vegito, the base forms of Goku and Vegeta, Cooler, and Android 17 from Dragon Ball Super.
Related: Dragon Ball Game – Project Z Announced With New Trailer
Due to the game's success, it was expected that Bandai Namco was planning a second season of DLC for 2019. It was recently leaked that Jiren the Gray, the main villain of Dragon Ball Super's Universal Survival Saga, would be joining the roster. During the Finals of the Dragon Ball FighterZ World Tour tournament, Bandai Namco announced FighterZ Pass 2, which comes with six new characters, two less than last year's season pass. FighterZ Pass 2 includes Jiren, Videl, Blue Gogeta, Broly from the new film, and two more unannounced characters. Jiren and Videl can be seen in action in a gameplay trailer.
As potentially the strongest character in the Dragon Ball universe, Jiren is a highly requested addition to the roster. Videl, however, is on the opposite end of the spectrum, but is still popular with fans. Videl is only the third female playable character in the game. The other two characters are from the new movie, Dragon Ball Super: Broly. Broly is already playable, but this new version makes the Legendary Super Saiyan canon, and is a whole new take on the fan-favorite villain.
The last two slots in the FighterZ Pass 2 are open to speculation. Most are expecting that one of the slots will go to Ultra Instinct Goku. The silver-haired "Ultra Instinct" form is Goku's most powerful transformation to date. Goku had to use "Ultra Instinct" to fight Jiren. Another possible candidate for DLC is Kefla, the fusion of the only two female Super Saiyans, Caulifla and Kale.
Jiren and Videl will be available in Dragon Ball FighterZ on January 31st. No release date has been set for Blue Gogeta and Broly.
Source: Bandai Namco