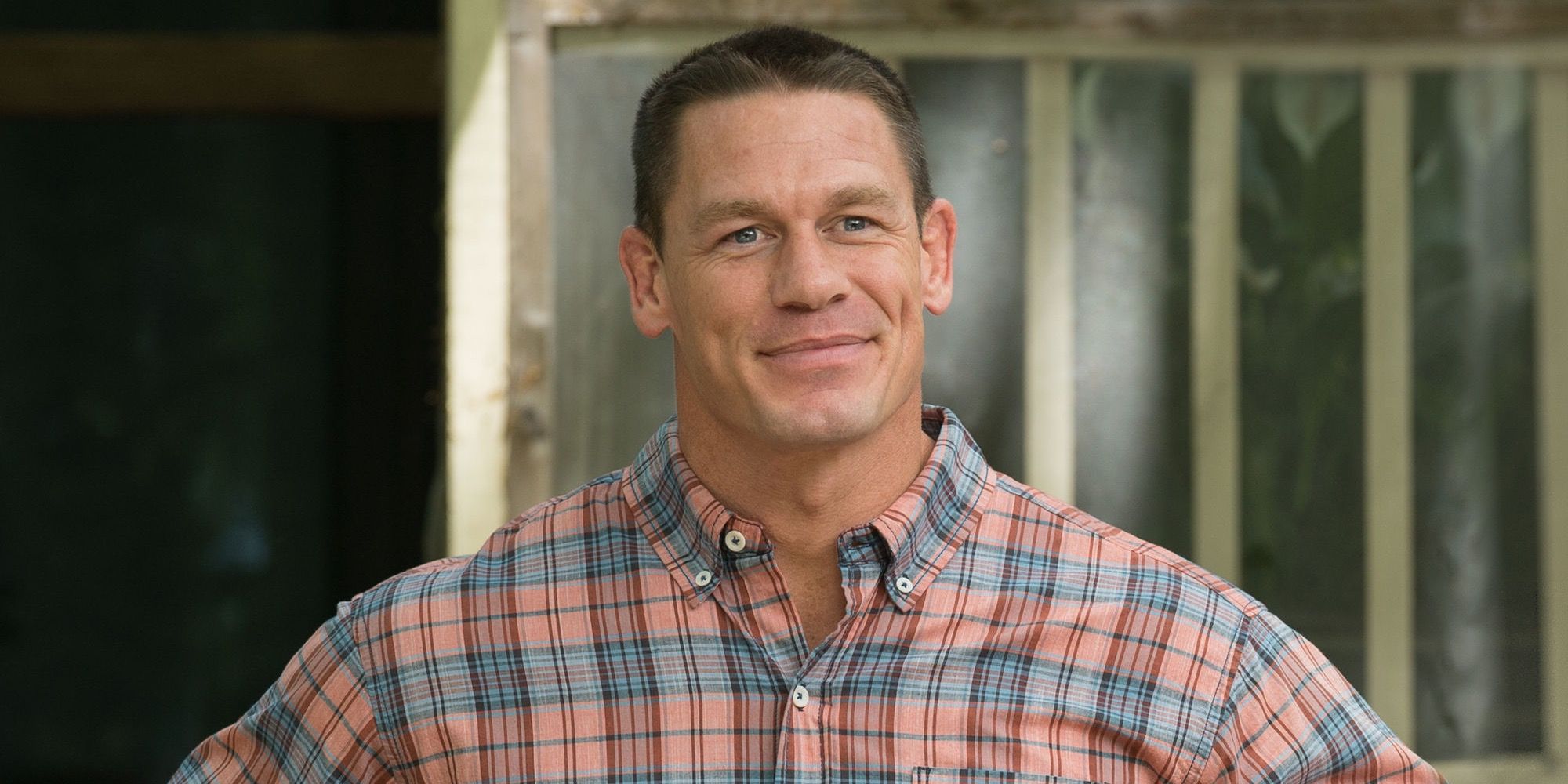 WWE wrestler turned actor John Cena continues to advance his film career, signing on to star in a Netflix action/comedy directed by Jason Bateman. The 16-time world champion does seem to be heading toward full-fledged movie star status, although it remains to be seen if he'll ever become as big a Hollywood name as his former in-ring rival Dwayne "The Rock" Johnson. Still, Cena's success proves that Johnson isn't the only wrestler capable of transitioning to the big screen nowadays.
Once upon a time, the idea of pro wrestlers becoming actors was more the butt of jokes than anything else. As big a worldwide superstar as Hulk Hogan was in the world of wrestling, his attempts at acting produced such duds as Santa with Muscles and Mr. Nanny. Tries at acting by fellow wrestling stars like Triple H, Kurt Angle, and Sting also mostly received derision. Outside of Cena, Rock, and Dave Bautista, only Andre the Giant, "Rowdy" Roddy Piper and Jesse "The Body" Ventura ever had much celluloid success, managing to star in classics like The Princess Bride, They Live, and Predator, respectively.
Related: John Cena Reportedly Injured, Might Miss WWE Royal Rumble
Of course, with Cena spending more and more of his time each year away from the WWE ring, it probably won't be too much longer before he's known more readily as an actor than a wrestler. Cena recently received positive reviews for his performance in the Transformers spinoff Bumblebee, and is soon set to team up with action icon Jackie Chan in the movie Project X-traction. Now, THR reports that Cena will star in a currently untitled Netflix action/comedy movie set to be directed by Jason Bateman. The film's plot centers on a family that happens to be trapped inside an abandoned film studio when the old movie sets somehow come to life.
Bateman is of course best known for his comedic acting work, most notably in the cult hit comedy Arrested Development, which Netflix memorably revived. Bateman also boasts a string of hit comedy films on his resume, including Game Night, Horrible Bosses, and Juno. Bateman currently stars in the Netflix drama Ozark, in a fairly rare darker turn. Bateman is likely to play a role onscreen in this new film as well, in addition to handling directing duties. Writing the script is Mark Perez, who previously worked with Bateman on the aforementioned Game Night.
While Cena is indulging his action chops in projects like Bumblebee and Project X-traction, it's important to remember that he's also shown a knack for comedy in films like Blockers and Trainwreck. Much like The Rock, Cena seems equally adept at playing silly as he is playing tough, and seems like a great choice for Bateman's movie. It's unclear who exactly he'll play though, although the dad of the central family seems like a good guess.
Source: THR