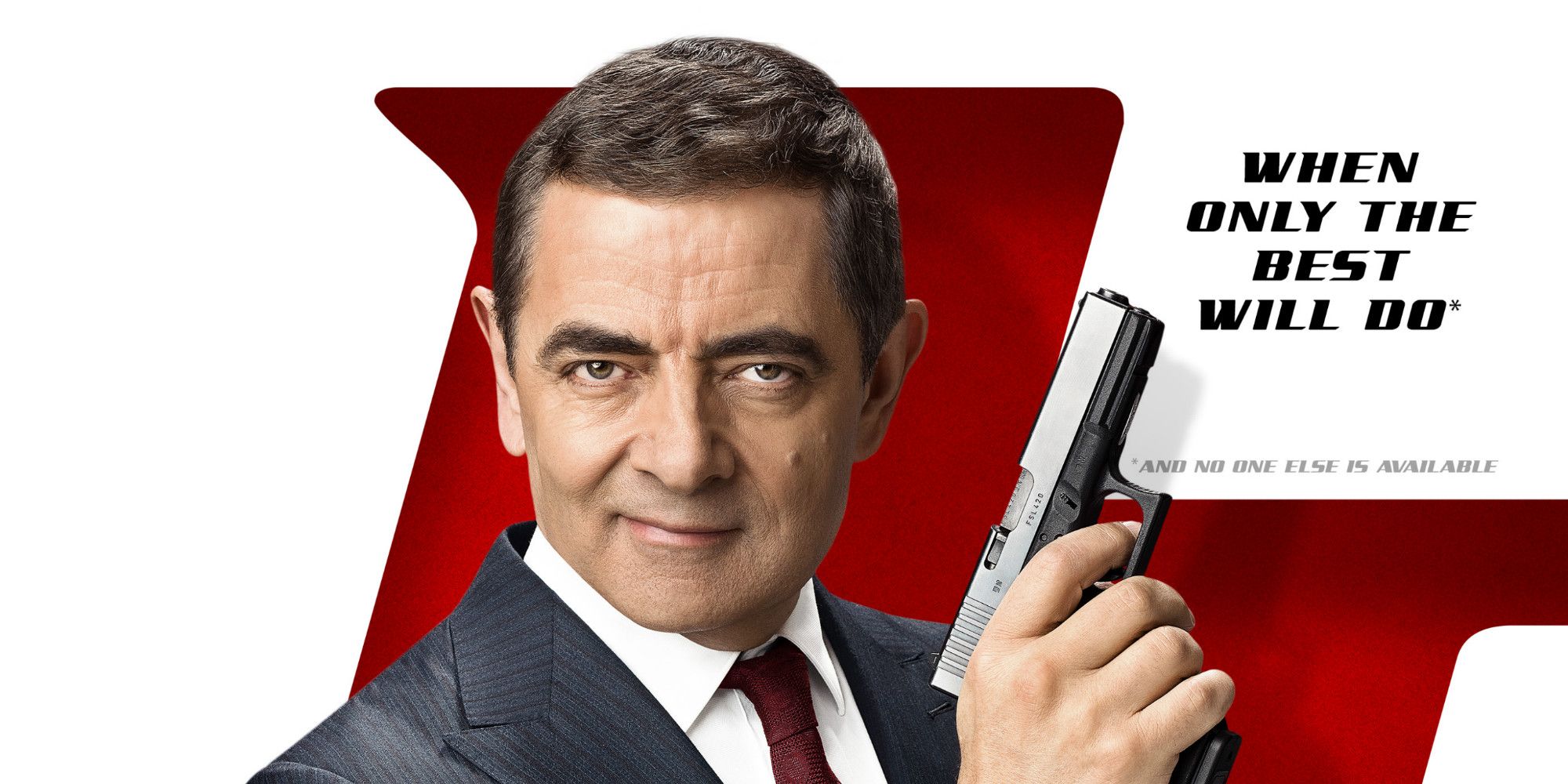 It's officially here: Johnny English Strikes Again has a new poster. That's right, everyone's favorite accidental spy will return to theaters later this year to stumble his way around Europe and uncover a nefarious plot that threatens the whole of Britain – and potentially the world.
This is the third installment in the comedy film series. The premise focuses on a man, portrayed by Rowan Atkinson, who originally bumbled his way into becoming a secret agent. This led him to uncovering various plots that have him saving the world. In Johnny English Strikes Again, Atkinson returns to his role as the title character. This time, a cyber-attack hits Britain and starts revealing the names of all of its undercover agents working in the field. This forces the government to once more call upon Johnny English, now a teacher, to uncover the hacker responsible and bring him to justice. The film also stars Emma Thompson, Olga Kurylenko, Jake Lacy and Ben Miller with David Kerr directing.
Related: Johnny English 3 is Real & Has Officially Begun Filming
Focus Features released the new poster, which features Johnny English front and center looking very much like a poor man's James Bond. That is obviously intentional as the movies are spoofs of the Bond films, right down to the high-tech gadgets and action sequences that Bond movies are known for. A trailer for Johnny English Strikes Again arrived a few months ago, with the film releasing worldwide on October 26.
Atkinson previously mentioned how much he enjoys playing the character, so although rumors state this is possibly the last sequel, fans probably shouldn't rule another film out yet. Although the movies tend to get average ratings at best, Atkinson fans, especially those in the U.K., continue to support the franchise.
Atkinson became a comedy sensation for his role in Mr. Bean, a TV series about another bumbling man. That series wasn't about someone who saves the world, but he does manage to make people laugh by cleverly surviving each day of his mediocre life. Mr. Bean recently became an Internet sensation, too, after people started Photoshopping him into movie posters. Before Mr. Bean, Atkinson was part of the British comedy series Blackadder, which also launched the careers of several other funny men, such as Stephen Fry and Hugh Laurie.
A film like Johnny English Strikes Again might not make blockbuster money in comparison to other movies releasing this year. It is, though, a sure bet that it will probably still bring in a surprising amount of money at the box office, as previous films in the franchise have. The new film will certainly please Atkinson fans, too, who just can't get enough of his particular brand of humor.
Source: Focus Features
The post Johnny English Strikes Again: Rowan Atkinson Is Back In New Poster appeared first on ScreenRant