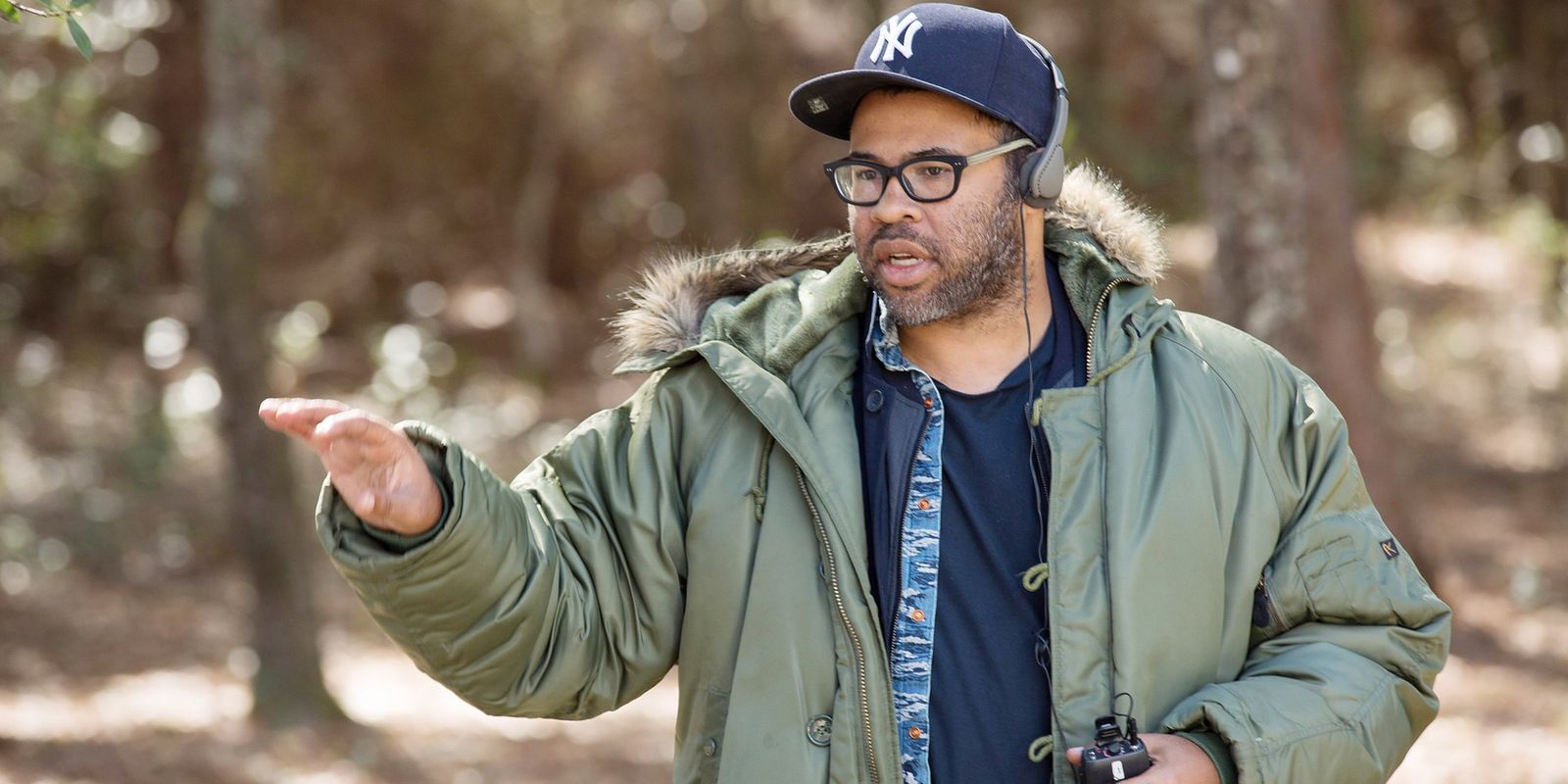 Jordan Peele's anthology TV show, Weird City, has been ordered to series at YouTube. Peele has been the talk of the town ever since his directorial debut film, Get Out, hit theaters early last year, which eventually resulted in him winning an Oscar a few months ago. And now, he's had his run of new projects, including the upcoming film Us.
Peele is best known for being one-half of a comedy duo along with Keegan-Michael Key. The two headlined the Comedy Central series Key and Peele, which ran from 2012-2015, before making a full-fledged jump onto film. And while Peele stayed in comedy for some time, his 2017 film, Get Out, changed everything for him. Get Out was widely acclaimed by critics and audiences alike, and the film earned four Oscar nominations in the end, including Best Picture. Since winning the Oscar for Best Original Screenplay, Peele has been working on a slew of new projects, including a few TV shows.
Related: Jordan Peele Jokes Kanye West Is Inspiring Get Out 2
THR reports that Jordan Peele's sci-fi anthology TV show Weird City has been given a series order from YouTube. The series will be co-written and co-created by his Key and Peele collaborator, Charlie Sanders. It will consist six episodes and premiere on YouTube Premium in 2019. Peele has been developing the series for several years. In fact, it was originally slated for Hulu back in 2015, but things didn't end up working out at the time.
Weird City takes place in the not-too-distant future city of Weird. Each episode will explore issues dealing with present-day life in the city – stories that can only be told through the use of sci-fi and comedy. Along with Monkeypaw Productions, the show is produced by Sonar Entertainment, Mosaic, and Raskal Productions. Adam Bernstein will direct the first two episodes, while Jose Molina will serve as executive producer and showrunner. Peele, Sanders, and Bernstein will also executive produce with Win Rosenfeld of Monkeypaw Productions.  Peele is enthusiastic about the production and being picked up by YouTube:
"Writer/creator Charlie Sanders and I collaborated on some Key & Peele sketches that took on everything from the 'Black Republicans' to 'Continental Breakfasts' to 'Family Matters'. Now, with YouTube we present a series of comedy driven twisted-ass science fiction stories that take place in a world close to ours but just a little bit off."
Since the critical success of Get Out, Jordan Peele's profile has only grown. He has a slew of projects coming up in the next few years, including Weird City. And he is stretching into the thresholds of TV and film, while also exploring comedy, horror, and everything in between. With his newfound recognition, there are very few limitations as to what Peele can do. While the pressure to live up to the acclaim of Get Out may be present, Peele has been working in the entertainment industry long enough to know what risks to take and what will work.
Source: THR
The post Jordan Peele's Sci-Fi Anthology Weird City Gets Series Order At YouTube appeared first on ScreenRant