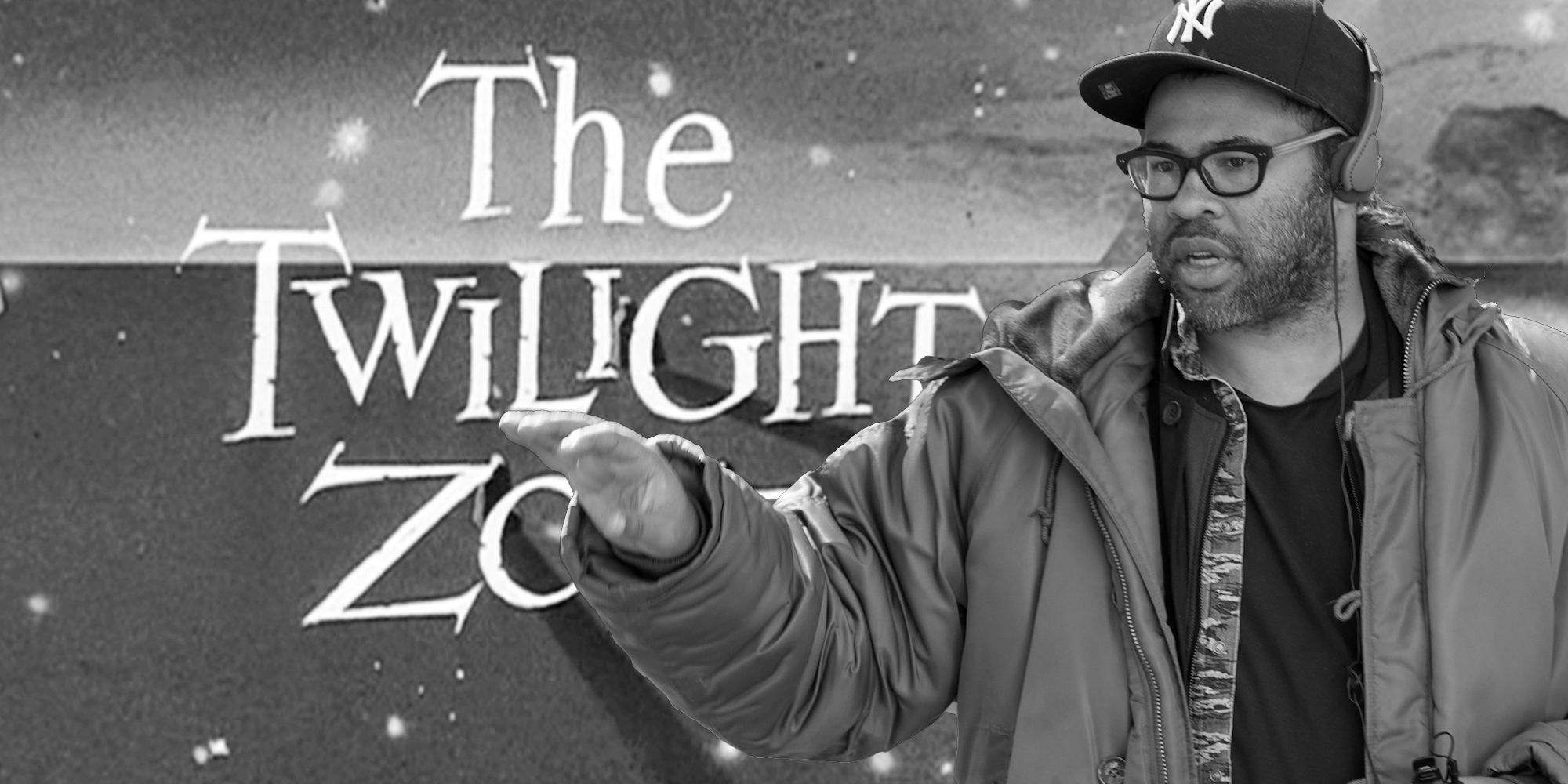 This spring, CBS All Access subscribers will take a trip to another dimension as Jordan Peele's high-profile reboot of The Twilight Zone gets an official premiere date. The rebooted anthology series has been a longtime coming, as Peele's version was announced late in 2017, which, at the time, had it competing against a new film version that so far hasn't gotten off the ground. Though one project has apparently stalled, Peele's new series is set to premiere in just a few months, with the Academy Award winning writer and director stepping into the shoes of Rod Serling, as the series' new narrator and host. 
Peele will be joined by a fantastic cast, as the project has attracted a wide array of talent such as John Cho, Steven Yeun, Alison Tolman, Jacob Tremblay, Adam Scott, Greg Kinnear, Rhea Seehorn, Ike Barinholtz, and more. No doubt the appeal of appearing on a reboot of the classic series mixed with the relatively small commitment of an episodic anthology helped attract many of the stars, but it's a good bet Peele's award-winning ways with Get Out didn't hurt either. As such, this new Twilight Zone is set to be a significant premiere for the likes of CBS All Access, which not only has Star Trek: Discovery and the superb The Good Fight in its lineup, but it will soon have a 10-episode limited series adaptation of Stephen King's The Stand to entice subscribers. 
As reported by TVLine, The Twilight Zone will hit the streaming service long before The Stand, as it was announced during CBS's presentation at the 2019 TCA winter press tour that the reboot will premiere on Monday, April 1, 2019. While that date might also coincide with one of the worst annual traditions, at least those hoping to stay away from obnoxious pranks will have something to look forward to. 
So far, there's been few details as far as what the individual episodes will be about — though Scott will reportedly be starring in an updated version of 'Nightmare at 20,000 Feet,' which already featured versions starring William Shatner and John Lithgow — but with such an impressive cast it will likely prove worth the wait to find out more as the premiere date approaches. 
Perhaps with the premiere date set it won't be long before there's a trailer promoting the new series. If only there were a major sporting event set to air on CBS that would be the perfect venue for such a thing. 
The Twilight Zone will premiere Monday, April 1 on CBS All Access. 
Source: TVLine