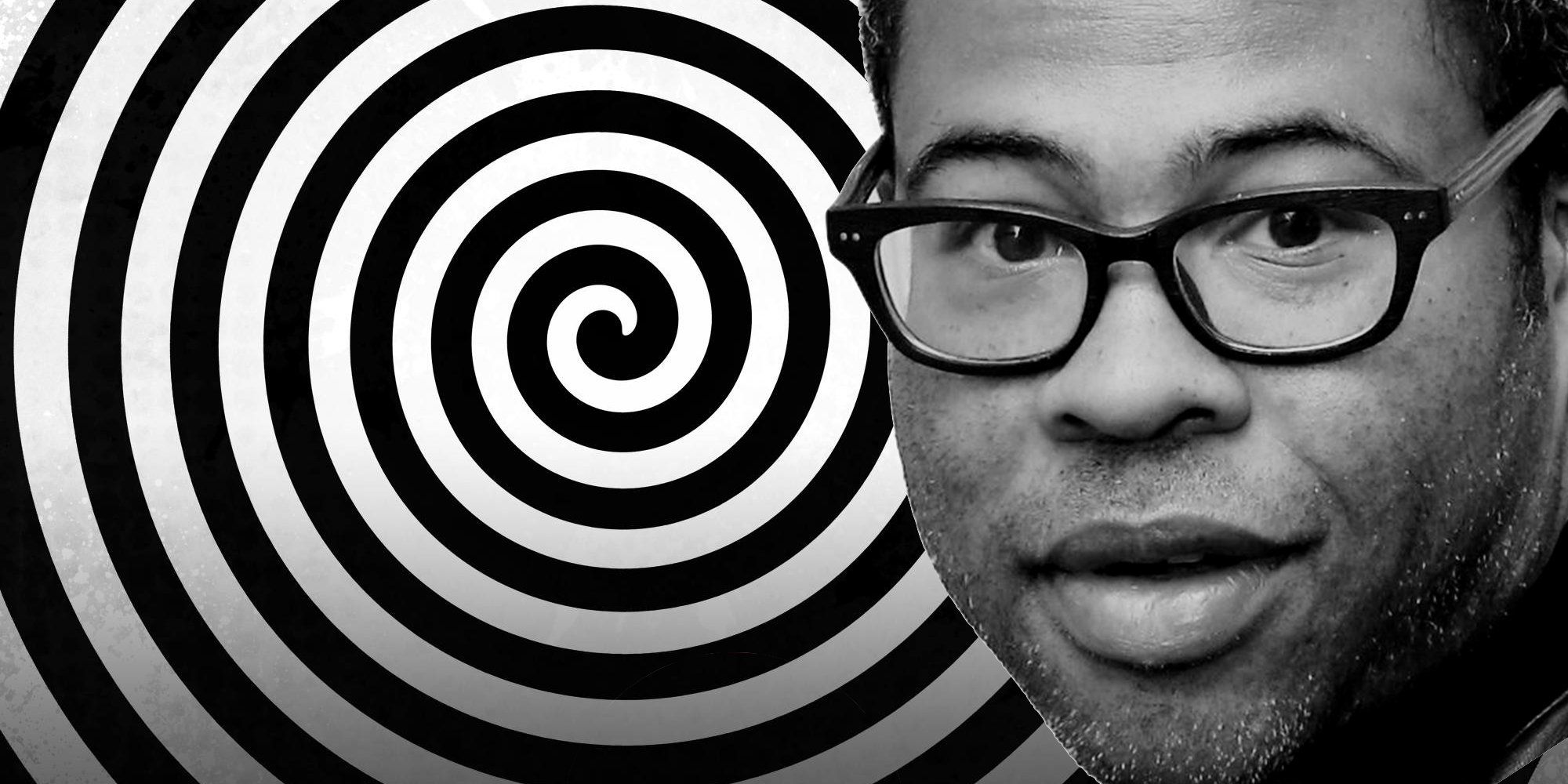 Us writer/director Jordan Peele explains how his horror film was inspired by a classic episode of Rod Serling's anthology series The Twilight Zone. After spending so many years working in sketch comedy on Key & Peele, it came as a shock to many when Peele made his feature directing debut with one of the best horror movies in years, 2017's Oscar-winning Get Out. While Peele has referred to Get Out as a "social thriller," it was most definitely rooted in horror, and featured some absolutely frightening sequences.
Ever since Get Out earned raves, moviegoers have been not-so-patiently waiting to see what Peele would do next. His second film is entitled Us, and hits theaters in March. While Get Out had a lot to do with American race relations, and the black experience, Peele recently said that Us was a more straightforward horror film. In other words, Us isn't meant to be a race-focused story, but instead a terrifying tale that just happens to be about a black family.
Related: Theory: Get Out & Us Are In The Same Shared Universe
Peele's switch from comedy to horror becomes a lot more understandable when one becomes aware of just how big a horror fan he is. The filmmaker has expounded on his love for the genre many times, and during an interview with Rolling Stone, Peele revealed that the inspiration for Us came from a fan-favorite Twilight Zone episode called "Mirror Image." An excerpt from the interview is below.
Its initial inspiration, appropriately enough, was the old Twilight Zone episode "Mirror Image," which he saw as a kid. In it, a woman encounters her duplicate in a bus station and becomes convinced it arrived from a parallel universe, bent on replacing her. "It's terrifying, beautiful, really elegant storytelling," Peele says, "and it opens up a world. It opens up your imagination." He spent six months breaking down his script in his head and another six writing – a substantially shorter gestation period than Get Out.
The fact that Peele was inspired to create Us by a classic Twilight Zone installment should come as no surprise, since Peele is such a fan of the program that he's soon set to both produce and host a revival that will stream on CBS All Access. Episode details for the revival have been mostly kept under wraps, although it's known that the new series will remake "Nightmare at 20,000 Feet," with Adam Scott taking over from original lead William Shatner. Perhaps Peele will also opt to remake "Mirror Image," since it's clearly an episode he loves.
There's a lot riding on the success of Us, as coming out of the gate with an Oscar-winning film has put huge expectations on Peele's shoulders. Will he suffer the dreaded sophomore slump? That won't be clear until Us starts screening in theaters, but based on the supremely creepy trailer, Peele seems to be on his way to becoming a horror master. He's also set to produce a reboot of Candyman, so Peele's influence within the genre only looks to be growing as the years go on. Perhaps one day the name Jordan Peele will be listed among greats like George A. Romero, John Carpenter, and Wes Craven. For now, his future is up to Us.
Source: Rolling Stone