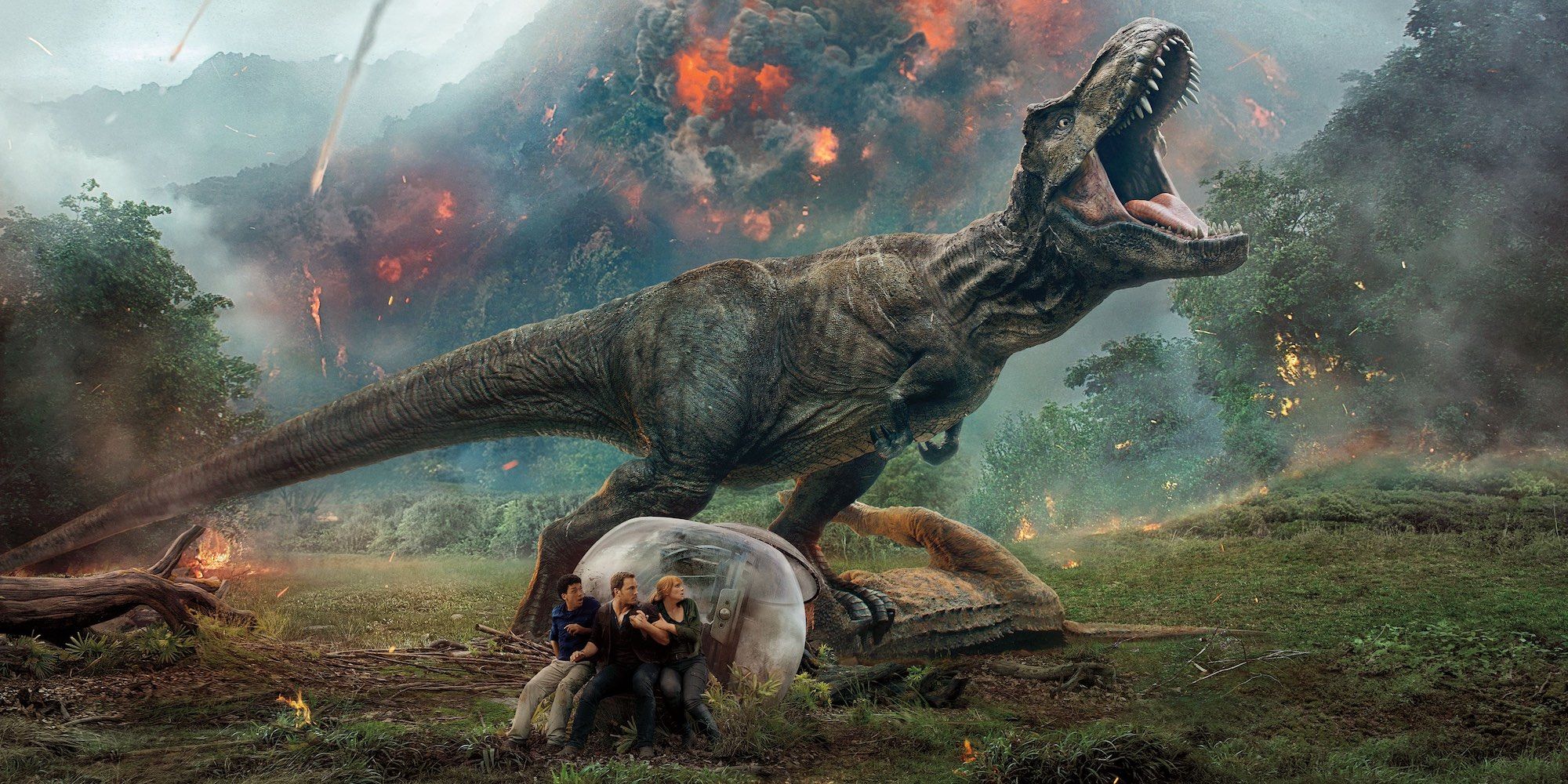 Chris Pratt and Bryce Dallas Howard have nothing but praise for the surprising ending of Jurassic World: Fallen Kingdom, even though the film itself hasn't received the best response from critics and general audiences. Critics seem to be going out of their way to give the film brutal reviews, with some citing the messy plot. The ending itself, however, has been praised by some who aren't thrilled by the rest of the film.
Jurrasic World: Fallen Kingdom, which is directed by J.A. Bayona and based on a script by Jurassic World's Colin Trevorrow, also stars Rafe Spall, Justice Smith, and Daniella Pineda. The film ends on a proper cliffhanger that's different from past Jurassic Park movies. Audiences see clone Maisie Lockwood (Isabella Sermon) hit a big red button, and all havoc breaks loose.
In an interview with  Collider, Pratt and Howard agree that the ending changes the direction of the entire franchise, with Pratt being the most enthusiastic of the two. He said: "The ending of this film and the promise of how we can expand outward with the threats and the – sort of – adventure in this kind of movie was the reason to make this movie." Howard agrees with Pratt while adding that the ending leaves viewers with some impossible questions to answer. She says she has nothing but "mad respect" for the twist at the end.
Perhaps the ending of Jurassic World: Fallen Kingdom is a brilliant idea that will make Jurassic World 3 a comeback of sorts after the mixed response of the current film. It's a cliffhanger of an ending that makes one ask how humans and dinosaurs will be able coexist with each other. If they can't coexist, will it be the end of the reign of humans? Audiences will have to wait until Jurassic World 3 releases in 2021 to find out.
Some may balk at the idea of the third film being directed by Colin Trevorrow again after Jurassic World: Fallen Kingdom, but he has consistently stated that the current film was always intended to be the middle of a trilogy. In addition to the ending of the current film showing promise, Trevorrow can spice things up even more by adding Jeff Goldblum, who is interested in reprising his role as Ian Malcolm, to the cast. Those giving up on the Jurassic World series just because one film in the series isn't being received well aren't looking at the bigger picture.

Source: Collider
The post Jurassic World 2 Stars Discuss Fallen Kingdom's Bold Ending appeared first on ScreenRant