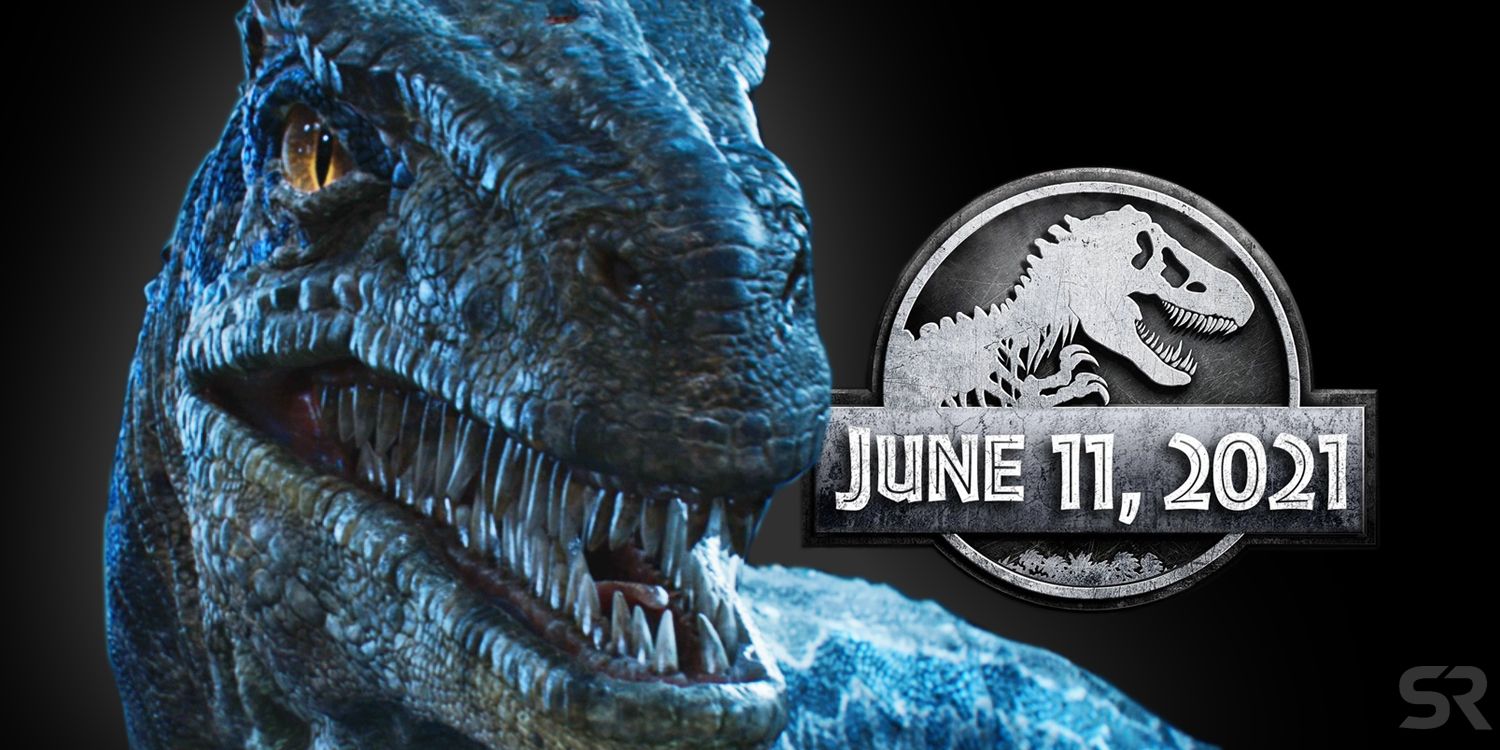 Warning: Spoilers for Jurassic World: Fallen Kingdom.
Jurassic World 3 will pick up where Jurassic World: Fallen Kingdom left off, rounding off the second Jurassic trilogy centered on the fallout from the titular theme park. Colin Trevorrow (director of Jurassic World) will be back calling the shots, putting Bryce Dallas Howard and Chris Pratt once again through their paces.
Release Date: June 11, 2021
Cast: Bryce Dallas Howard, Chris Pratt
Director: Colin Trevorrow
Writers: Derek Connolly, Colin Trevorrow, Emily Carmichael
Jurassic World's Main Stars Will Return
Both Chris Pratt and Bryce Dallas Howard are signed on to return for Jurassic World 3. They've been the core of the series since the 2015 original, so it only makes sense for them to round out the franchise.
No other names are confirmed, although it seems feasible that Isabella Sermon will return as Maisie Lockwood, along with Justice Smith as Franklin Webb, and Daniella Pineda as Dr. Zia Rodriguez. Neither Smith or Pineda's characters were massively expanded upon in Jurassic World: Fallen Kingdom, but both were left alive, so a return for them makes sense. Dr. Wu (B.D. Wong) is also likely to return; a morally gray character, he's likely to be wanting to continue his work with cloning.
After his cameo in Jurassic World: Fallen Kingdom, could Jeff Goldblum play a larger part in the third installment? Dr. Malcolm certainly has a lot of thoughts on the future of the dinosaurs that it would be interesting to hear more on.
Jurassic World 3 Needs Some New Villains
Right now, it's too early for any new cast members to be announced for Jurassic World 3, but there will be plenty – not least because a lot of the characters from Jurassic World 2 were eaten or otherwise killed by the dinosaurs. There's likely to be some new villainous roles, no doubt determined to profit from the dinosaurs in some way.
Jurassic World: Fallen Kingdom Sets Up Jurassic World 3
Jurassic World: Fallen Kingdom sees Claire and Owen helping to evacuate the dinosaurs from Isla Nublar. Believing they're in safe hands, they assist in getting the creatures back to the Lockwood Estate, only to realize they're being sold as war machines for maximum profit. This includes a prototype of the new hybrid dinosaur, the deadly Indoraptor. Early on in the movie, Dr. Malcolm warns that, unless we're careful, the dinosaurs that were here before us will be here long after us, too. This is a moral quandry that presents itself several times during Fallen Kingdom; should the dinosaurs be saved from certain death, or should nature be allowed to take its course?
Ultimately, the decision rests with a 10-year-old girl, who, angry at realizing she's a clone herself, lets the dinosaurs go free. At the end of the movie, creatures including Raptors, Triceratops, and T-Rex, are wandering freely around America, setting the stage for Jurassic World 3.
There Will Be No More Hybrid Dinosaurs
What's defined the Jurassic World franchise, aside from the refined special effects, has been its use of hybrid dinosaurs. Jurassic World introduced the Indominus Rex, while Fallen Kingdom shrunk the design for the Indoraptor. While this plot thread has allowed for creatures that boast supernatural attacks, it's also distracted from the more classic dinosaurs Jurassic Park fans fell in love with/were terrified off.
As a result, they won't be back. Colin Trevorrow has already said that Jurassic World 3 will take a more "back to basics" approach, with no more hybrid dinosaurs set to appear.
Colin Trevorrow Returns To Direct The Last Movie In The Trilogy
Colin Trevorrow helmed Jurassic World, but directing duties fell to J.A. Bayona for Jurassic World: Fallen Kingdom. Trevorrow still had a lot of involvement, though, co-writing the script and serving as an executive producer. While some weren't happy with his creative choices for Jurassic World, others felt he more than delivered on the movie, and certainly, the box office figures suggest that to be the case.
Spielberg has already confirmed Trevorrow as director for Jurassic World 3 and ,really, he seems to be the right person to bring the trilogy to its conclusion. He will also co-write the script with Emily Carmichael.
Jurassic World 3 Is A Science Thriller
Trevorrow seems to be taking a different approach to Jurassic World 3, calling the movie a "science thriller". For context, he called Jurassic World an action-adventure, and Fallen Kingdom a horror-suspense film. Both of those descriptions are pretty accurate, so it's safe to assume he's spot on with his description of Jurassic Word 3, as well.
As already mentioned, Trevorrow has also confirmed that there will be no hybrid dinosaurs in Jurassic World 3 following the demise of the Indominus Rex and the Indoraptor. This will give Jurassic World 3 the chance to focus on the original dinosaurs, now roaming across North America, and the course of nature versus the interference of humans.
Jurassic World 3 Is The End Of The Trilogy
Jurassic World 3 will bring the Jurassic World franchise to a close, possibly rounding off the entire Jurassic franchise, at least for a period. No plot details are known as yet, but it'll be interesting to see whether Dr. Malcolm's warning from Fallen Kingdom still resonates in Jurassic World 3; will the dinosaurs be left long after us, or will we have to wipe them out in order to continue the human race? How will the world fare with dinosaurs roaming among us? How hard can it be to catch a T-Rex in the wild before they kill too many?
Dr. Malcolm says "Life cannot be contained. Life breaks free. Life finds a way." Is that true for the humans, the dinosaurs, or both? We'll find out by the end of Jurassic World 3 and, whatever the outcome, don't rule out another Jurassic return in years to come.
Other Upcoming Movies
The post Jurassic World 3: Every Update You Need To Know appeared first on ScreenRant