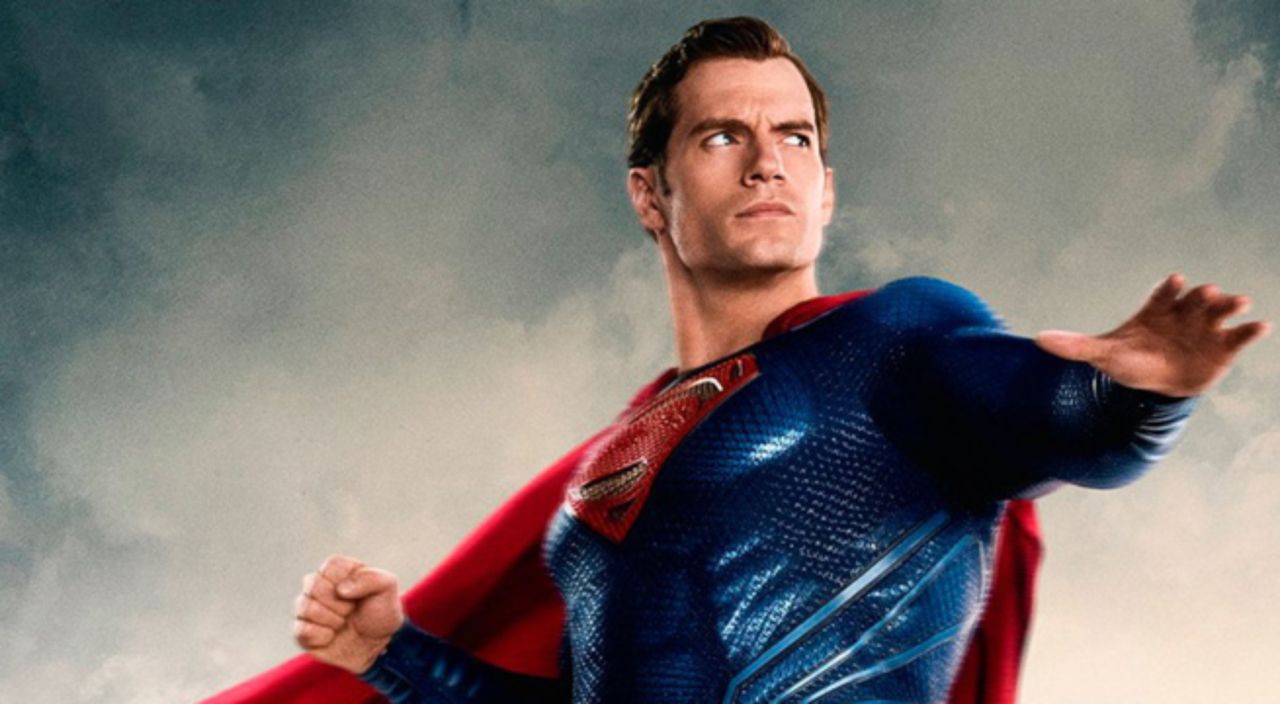 It seems Justice League also digitally altered Henry Cavill's hands, in addition to his mustache. The movie's CGI snafu has hung over Warner Bros. and Cavill's heads for months now. While the latter has even gotten in on the fun by this stage (see his hilarious shaving video), it remains a popular topic of conversation among fans. Now, it appears that Cavill's face wasn't the only part of the actor that was digitally altered in the film.
The issue arose during Justice League's now infamously extensive reshoots. Cavill was in the middle of filming Mission: Impossible – Fallout (where his character rocks a Tom Selleck-style 'stache) when he returned to re-film his scenes as Superman for the movie. Paramount refused to allow him to shave his facial hair, even after WB offered to pay to digitally add Cavill's mustache just so the actor could shave it off while reshooting his scenes in Justice League. As a result, Cavill's facial hair had to be digitally removed in Justice League instead, and the end result simply didn't look right (despite costing millions of dollars).
As pointed out by Twitter user Mike, Cavill's hands were seemingly also digitally rendered in the film (see the screenshot below). The scene in question happens towards the end fo the film, as Superman swoops in to help the rest of the League defeat Steppenwolf and his Parademon army. Interestingly, another Twitter user in the subsequent thread noted that it looks like Cavill's entire body was also digitally-rendered here.
It's highly possible the reason Cavill has been digitally-altered here is because it was actually his body double in the scene and not the actor himself. Since the sequence in question is part of Justice League's reshoots (as implied by Superman's odd upper lip), it's possible Cavill wasn't available at the time it was shot due to his commitment to Fallout. Given how FX-heavy the entire scene is, Cavill's stuntman may have stood in for the sequence while the actor wasn't available, before Cavill was later digitally inserted into the sequence. This actually isn't an uncommon practice in Hollywood blockbusters, but the poor CGI here makes the whole thing stand out like a sore thumb, upon closer inspection.
It's a shame the film's poor CGI continues to haunt Justice League – a movie that was supposed to solidify WB and DC Films' plans to build an interconnected film universe. That said, it seems both companies are ready to move on the kerfuffle, now that DC Films has undergone extensive management reorganization. The Conjuring series producer Walter Hamada is now the president of production of DC Films, with Chantal Nong serving as vice president of production. In recent weeks, DC Films has also generated positive buzz with the release of the first images from Wonder Woman 1984, an extensive report detailing Matt Reeves' Batman solo film, and the first look images from Aquaman (among other DC-related news stories).
Source: Mike
The post Justice League Didn't Just CGI Henry Cavill's Mustache, But Also His Hands appeared first on ScreenRant