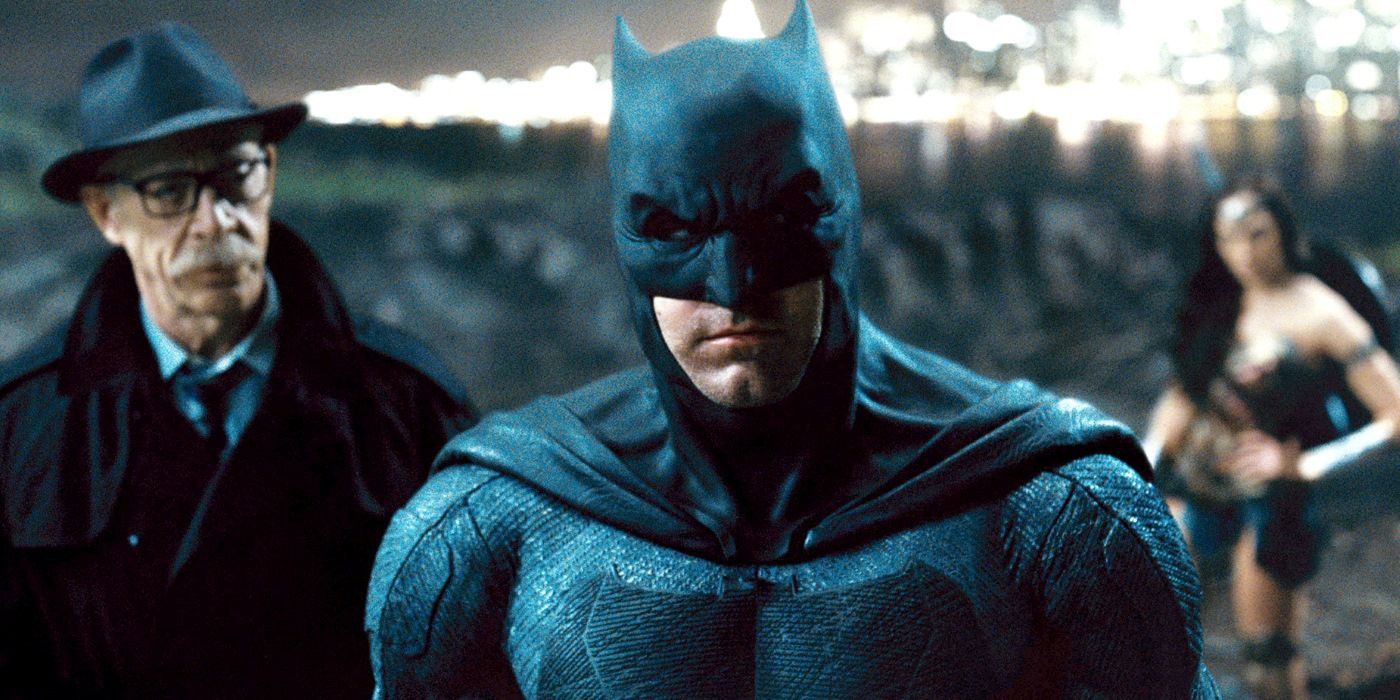 A newly released Justice League video has arrived online, giving fans a better look at the intended coloring and visual effects of the original cut. While the video is only a few minutes long, it does potentially provide some insights into what Zack Snyder's vision may have looked like.
Even before it hit theaters late last year, Justice League was plagued by a number of reports that called into question certain aspects of the film's quality – from Henry Cavill's now infamous CGI upper lip to the appearance of Steppenwolf and the reshoots and somewhat uneven tonality that resulted after Joss Whedon stepped in to finish the project. The visual effects reel released over the weekend provides a better look at the coloring that was supposed to be in the theatrical release, as well as what appears to be some deleted footage of Gal Gadot's Wonder Woman during a battle with the Parademons.
Scanline VFX, a visual effects company known for its photorealistic effects and simulation work, is responsible for the reel, having worked on Justice League with more than a dozen other special effects companies. In addition to focusing on the elaborate lightning in scenes involving Ezra Miller's The Flash and extensive water effects with Jason Momoa's Aquaman, the main reveal of the video is an extra 5-6 seconds of Wonder Woman. While the scene cuts away after she dives and stabs a Parademon during battle in the theatrical version, Scanline VFX included the footage that follows in which she stares down Steppenwolf with a confident, bemused smirk.
Scanline VFX has worked on numerous Hollywood blockbusters, including Tomb Raider, Black Panther, and San Andreas. With the company also slated to work on the upcoming releases of Captain Marvel and Aquaman, highlight reels like this one might be a way in which it's attempting to distance itself from the negative backlash regarding the visual effects by essentially saying these are the exact pieces we worked on or simply showcase what the original cut of the film looked like.
Despite the fact that the Rotten Tomatoes audience score has climbed to 74% thanks to fan support following a rocky start, it's difficult to argue that Justice League failed to fully capitalize on its opportunity to challenge its Marvel counterparts and establish a series rivaling the Avengers. Now, with the release of Scanline VFX's highlight reel, many fans on social media are more convinced than ever that a Zack Snyder cut of the film exists and someone outside of the studio system has access. The real question is whether or not such a cut would be materially different or even improved.
Source: Scanline VFX
The post Justice League Original Coloring & Improved Effects Revealed in VFX Reel appeared first on ScreenRant