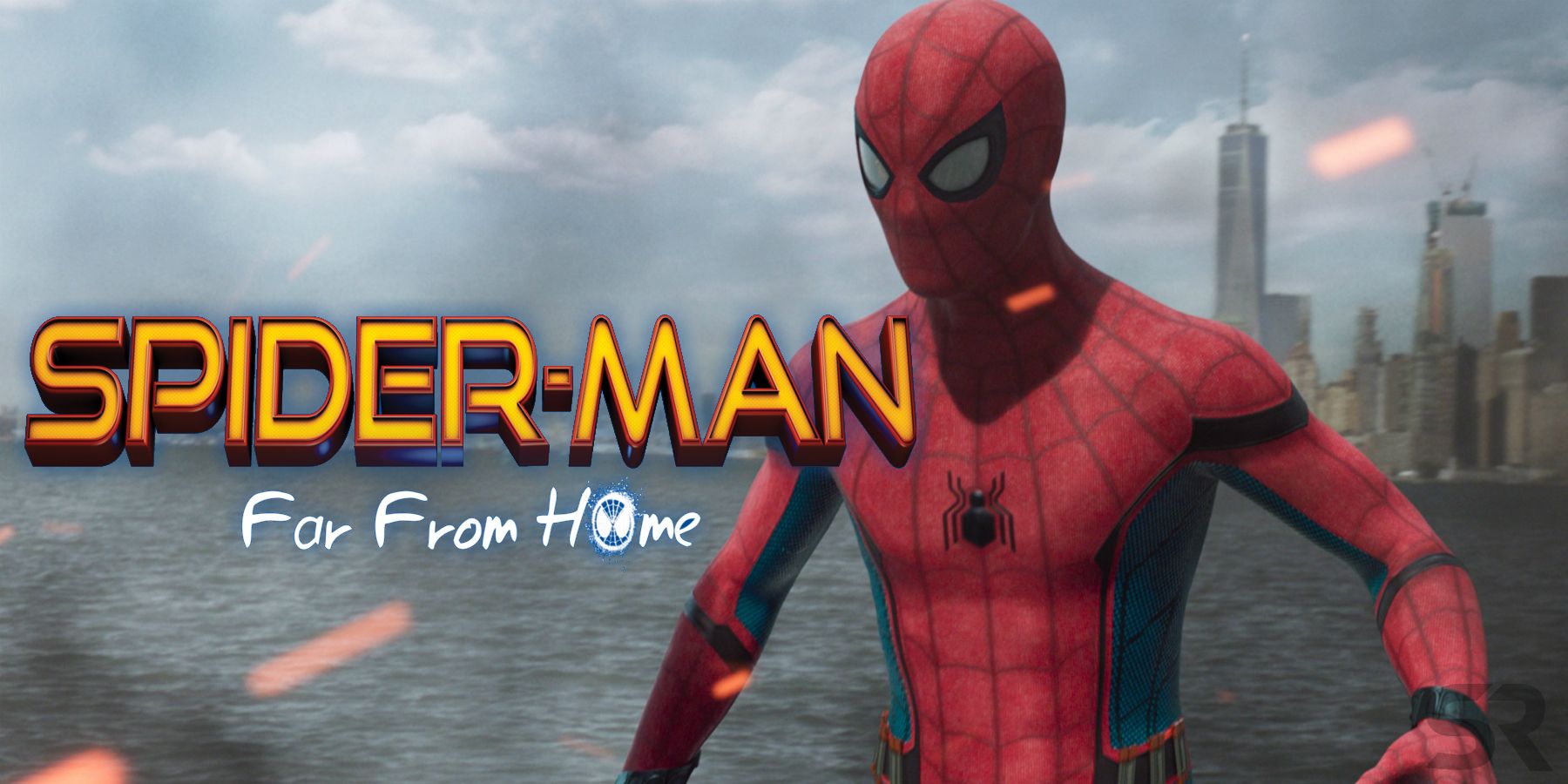 Spider-Man: Far From Home is indeed the title of Spider-Man: Homecoming's sequel, and it has multiple meanings. Following his scene stealing debut in Captain America: Civil War, fans were ecstatic to see Tom Holland's Spider-Man again. His solo movie was a huge hit, so Sony and Marvel wasted no time in announcing a sequel was on the horizon. It is going to pick up right after Avengers 4, which is even more fascinating considering how Infinity War ended things for Spidey.
Somehow, there is still a future for Holland's Spider-Man and we will see him head overseas in his sequel. The globe-trotting adventure has continued to keep fans guessing on what the title could ultimately be, which Holland appeared to "leak" yesterday. At the time, it wasn't clear if it was a joke or legit, but it is very much true.
Related: Spider-Man: Far From Home Should Give Peter a New Suit
Cinema Blend spoke to Marvel Studios president Kevin Feige as part of the Ant-Man and The Wasp press junket and asked him about the sequel's reported title, Spider-Man: Far From Home. Feige confirmed that this is the title for Homecoming's follow up, but went a step further to tease the multiple meanings the title actually has.
[It's] similar [to Spider-Man: Homecoming]. I won't say what the meanings are, but we enjoy that title because, like Homecoming, it is full of alternate meaning. And we liked continuing the 'Home' thing, with the little Spidey symbol in the 'Home.'
With the sequel set to start production later this summer, it's rather nice of Marvel to reveal the title now – even if it's just so everyone doesn't have to keep referring to it as Untitled Spider-Man: Homecoming Sequel. It also goes to show that Marvel and Sony are leaning in to Holland's spoiler tendencies even more, which is great. As some may remember, Holland previously "leaked" the first Infinity War poster.
As for the multiple meanings of Far From Home, the most obvious meaning is how it relates to Spidey going on an international adventure. While the MCU's Spidey has already grabbed his passport to go to Germany in Civil War, this will be a very different adventure it appears. Far From Home helps put the focus on that aspect of the sequel, but it could also tease the unfamiliar position Peter finds himself in once Avengers 4 concludes. Instead of being a young hero, he could be viewed as one of the biggest heroes on the planet and be asked to do even more.
Source: Cinema Blend
The post Kevin Feige Confirms Spider-Man 2 Title, Says There Are 'Multiple Meanings' appeared first on ScreenRant