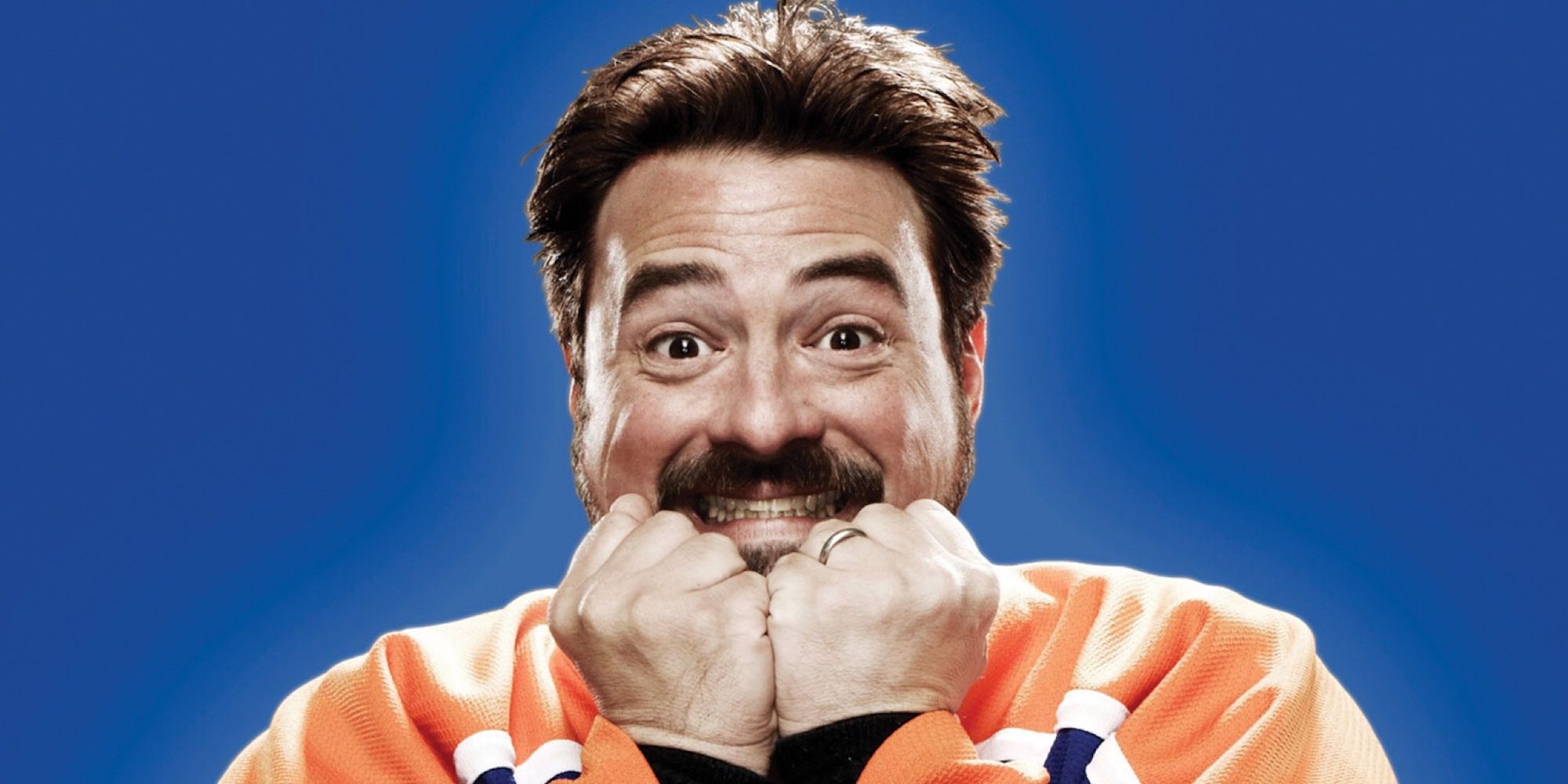 Filmmaker Kevin Smith has responded to comedian Bill Maher's recent comic book rant. Maher's rant was intended as a sort of follow up to previous statements he had made regarding the death of comic book mastermind Stan Lee, and seemed to double down on his previous disdain for geek culture – in particular, the need for comic book fans to grow up.
In addition to telling off an entire demographic, Maher also found room to take a swing at Kevin Smith for the manner in which the famed Clerks director chooses to dress. Over the years, Smith's over-sized shorts and hockey jersey look have become something of a instantly recognizable trademark, and while Maher's insistence that this is dressing like a child were not warmly received among comic book fans, Smith appeared to take it all in stride.
Related: Samuel L Jackson Insists Marvel Fans Watch Other Movies
On Twitter, Kevin Smith insisted that Bill Maher's words didn't anger him at all and teased that Maher is a stoner like him and "a real pussycat when confronted." The latter claim was backed up with a link to a YouTube video from Maher's HBO series Real Time With Bill Maher in which Smith is a guest and talks about how people (like Maher) criticized his weight. His response (note, it's NSFW) is as hilarious as it is humbling for Maher.
The argument that Bill Maher has ignited with his comments also found an immediate response from Deadpool creator Rob Liefeld. His chosen tactic was to offer up a list of suggested superhero comic book titles, in hopes that Maher would give the genre a real chance. Whether or not the 63 year-old Maher will give the recommendations his time remains to be seen, but Maher has a history of disregarding comic books – even going as far at one point to suggest that comic books played a role in Donald Trump's rise to power.
As far as Kevin Smith's involvement in this debate goes, he appears to have bigger fish to fry. Still recovering and bettering his health after suffering a massive heart attack last February, Smith is currently in production on his Jay and Silent Bob Reboot as well as getting underway on a new Jay and Silent Bob VR series (in which the viewer experiences the action entirely from Silent Bob's perspective).
While Maher's comments enraged many comic book fans, it's worth considering that when the comedian complains about the poor story quality of comic books, he's comparing them to the storylines found in traditional literature. These are two completely different forms of storytelling. Which isn't to say that comic books don't have their own value, it's just that different people look for different things in what they choose to read and ultimately, that's perfectly fine. Perhaps Kevin Smith's comments and Rob Liefeld's recommendations will make a difference in Maher's perspective, but if not, it certainly won't change the love comic book fans feel for their chosen form of entertainment.
Source: Kevin Smith