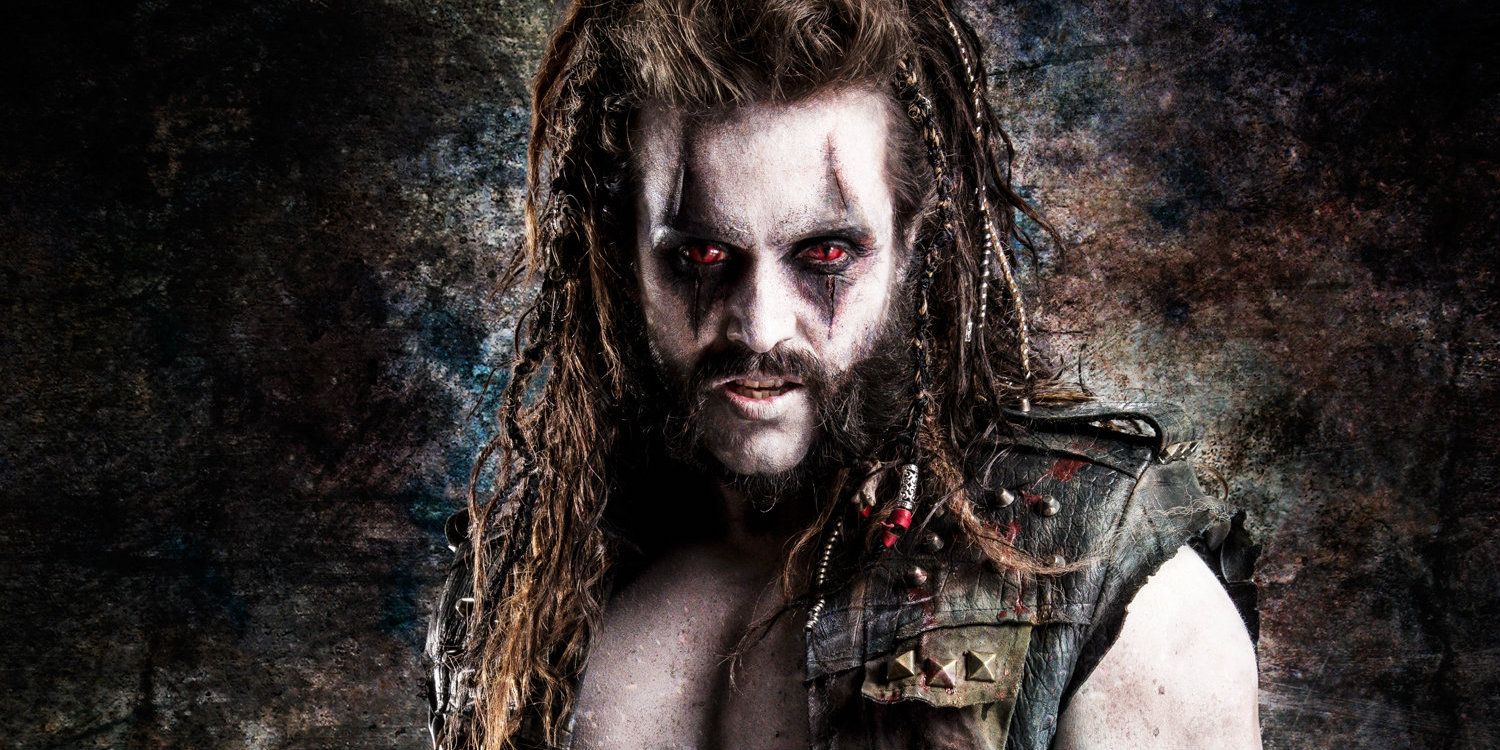 Krypton star Cameron Cuffe calls the character, Lobo, the baby of Joker and Wolverine, a description as over the top as the character himself. It was announced at San Diego Comic-Con 2018 that Lobo would be making his live action debut during season 2 of Krypton, becoming one of the main villains. Fans eager for the show's return have been wondering what to expect this year. Odds are it'll be an intense ride, if Cuffe's description is anything to go.
Syfy's Krypton is a prequel series to the story of the Man of Steel. The show centers around Superman's grandfather, Seg-El (Cuffe) who spent season 1 struggling to save Krypton from Braniac. While Seg-El was successful, the season ends with General Zod (Colin Salmon) in an excellent position to at last achieve his goal in taking over the galaxy. But Zod is just one of many threats bearing down on Krypton, with Doomsday and Lobo (Emmett J. Scanlan) waiting in the wings. Just what role Lobo will play remains a secret but all descriptions of the character indicate he won't deviate far from his comic book counterpart.
Related: Krypton: Lobo First Look Photo & Character Description Revealed
Cuffe recently took to Twitter to give fans a bizarre yet also accurate description of Lobo, one that will likely leave comic book readers excited. He asks fans to think of Lobo as a mix of the Joker and Wolverine if said child was made to be a cold blooded killer. Those familiar with the character will know the tweet isn't that far from the mark.
Lobo is a Czarnian and last of his kind after he committed mass genocide against his own planet. The hedonistic intergalactic bounty hunter spends his time crossing the universe leaving chaos and murder in his wake. His missions across space will lead him into a confrontation with Krypton but just how that meeting goes down remains to be seen.
Lobo has long been a fan favorite but there has been some concern from viewers just how well the character will fit the feel of the show. Showrunner Cameron Welsh admitted the two were an "unlikely match" so it will be interesting to see how his debut plays out. It's doubtful audiences will see the full on carnage often depicted in the comic books but it doesn't mean the character won't remain dark, wild, and over the top, thereby leading to some exciting confrontations during season 2. As strange as Cuffe's description may have been, it's likely left fans more excited about what's to come to Krypton later this year.
Source: Cameron Cuffe