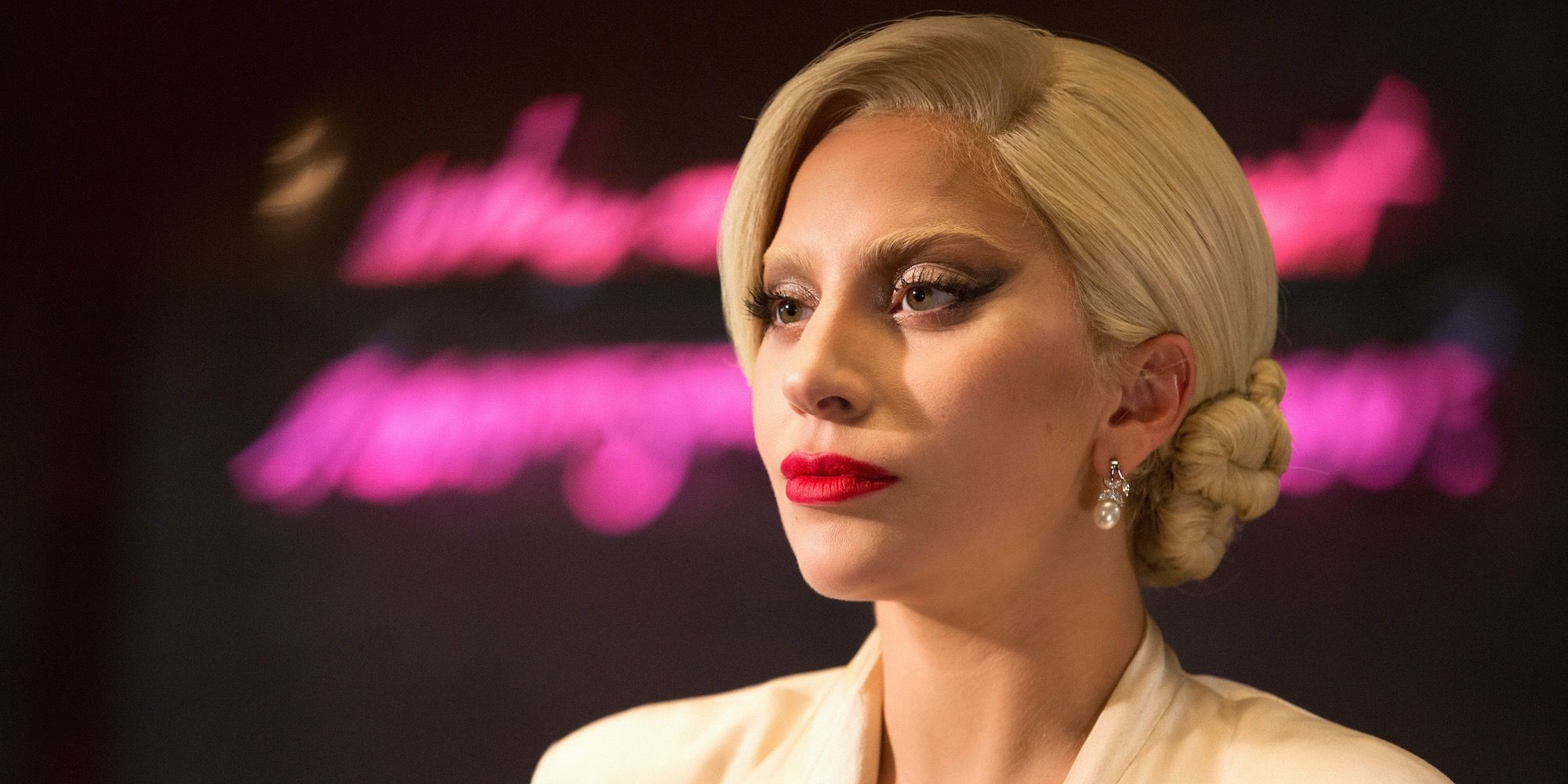 Singer/actress Lady Gaga is rumored to have turned down a starring role in DC Films' upcoming Birds of Prey movie. It is unclear what role Lady Gaga was offered, though the most likely candidates seem to be the superheroes Black Canary and Huntress. It is also unclear who Warner Brothers might seek out next to fill the roles in the highly anticipated movie, which producer and star Margot Robbie has described as "an R-rated girl gang film including Harley (Quinn)."
Born Stefani Joanne Angelina Germanotta, Lady Gaga was a musical prodigy who began learning the piano at the age of four. A student at the prestigious CAP 21 music school, she also studied method acting for 10 years at the Lee Strasberg Theatre and Film Institute. She first found mainstream fame for her wild costuming but also found critical acclaim for her albums The Fame and Born This Way. She later found equal praise for her acting talent, winning the 2016 Golden Globe Award for Best Actress in a Miniseries or Television Film for her performance in the fifth season of American Horror Story.
Related: Birds of Prey Rumor: Andi Mack Star Eyed For Cassandra Cain Role
Daniel RPK reported on Lady Gaga's rejection of a starring role in Birds Of Prey in a post on Twitter. He claims that the offer was made three months ago and that Lady Gaga was asked to play either the role of Huntress or Black Canary. Either one seems a likely guess, given Lady Gaga's background and the histories of the characters in the comics. However, it should be noted that Daniel RPK doesn't specify his source, and though some of his reports have turned out to be correct, some have not – so this rumor should be taken with a grain of salt.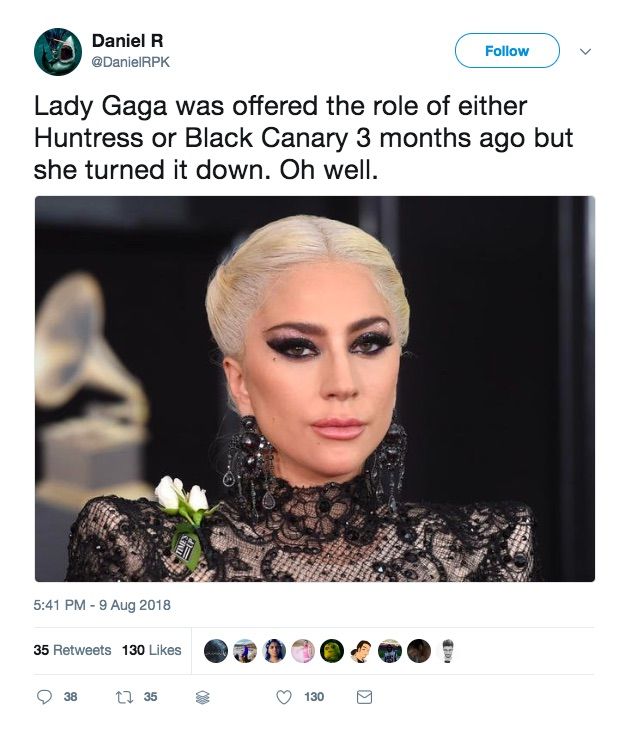 The scion of one of Gotham City's old-money mob families, Helena Bertinelli is similar to Bruce Wayne in that she saw her entire family gunned down before her and swore to dedicate her life to fighting crime. There are, however, two big differences between their activities as Batman and Huntress – Helena largely focuses upon the activities of the Gotham Mafia and she has no moral code against killing. Given her Italian-American heritage, her upbringing in an upper-class family in Manhattan and her history of activism, it seems likely that Lady Gaga would be able to relate to Helena's background and character, despite never having chased after criminals with a crossbow. A more likely scenario, however, is that Lady Gaga was approached about playing Dinah Drake, aka Black Canary.
The current background for Black Canary in the comics saw Dinah Drake as a homeless youth, who grew up on the streets of Gotham City until being taken in by a martial arts instructor, who set her feet on the path of the warrior. Recruited as a special agent for the elite Team 7, Dinah would go on to develop a sonic scream superpower that could level buildings. After accidentally killing her husband (fellow Team 7 agent Kurt Lance) Dinah went on the run and became the vigilante Black Canary, hiding in plain sight from her former handlers in the American government by posing as singer "D.D." and fronting a rock band called Black Canary. Ignoring the fact that many of Dinah's concert costumes in the comics were directly inspired by Lady Gaga, the reasoning behind having Lady Gaga play a rock-star superhero with multiple alter egos should be apparent.
With Lady Gaga rumored to have rejected the parts, however, the search continues for actresses to cast as Huntress and Black Canary. DC Films is not spoiled for choice, however, with varying reports offering up a number of interesting possibilities, including The Crown star Vanessa Kirby and Baywatch star Alexandra Daddario. Fans have their own ideas, of course, including Nashville star Hayden Panettiere and Vikings star Katheryn Winnick for the role of Black Canary, with hot up-and-comer Francesca Ruscio and Kingsman star Sofia Boutella among the top choices for the role of The Huntress.
Source: Daniel RPK