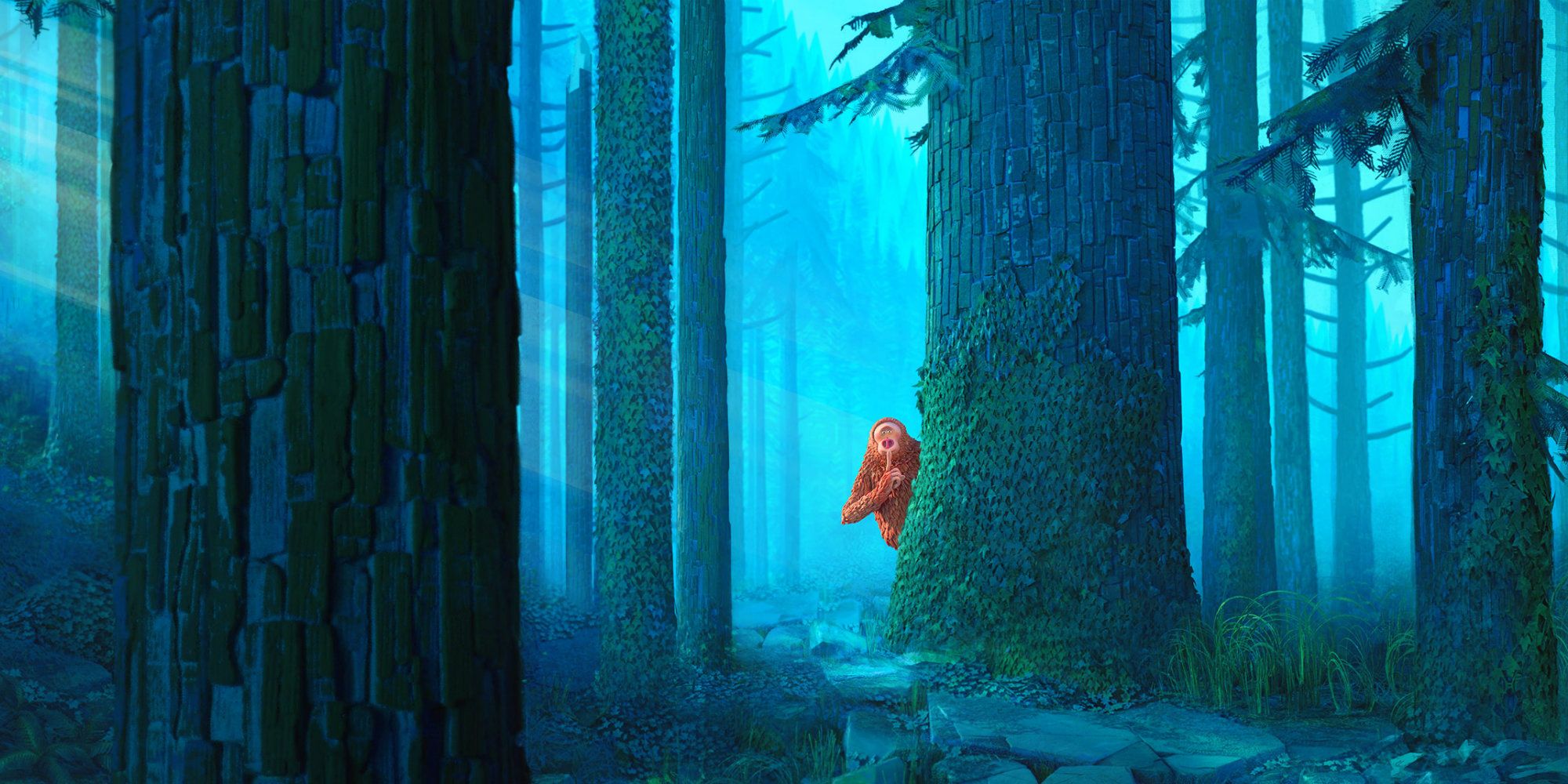 Annapurna Pictures has set an official April 2019 release date for LAIKA's next stop-motion animated film, Missing Link. This will be the studio's fifth feature-length project, after its Neil Gaiman adaptation Coraline, supernatural horror/comedy ParaNorman, The Boxtrolls adaptation, and its fantasy adventure Kubo and the Two Strings. Missing Link is being written and directed by Oscar-nominee Chris Butler, who also worked on the scripts for Kubo and ParaNorman (the latter of which he additionally co-directed).
The "Missing Link" refers to Mr. Link (Zach Galifianakis), who believes himself to be the last living remnant of humankind's primitive ancestry. However, when Mr. Links gets wind of rumors that there are more of his kind living in the mythical valley of Shangri-La, he sets out to find them with the assistance of Sir Lionel Frost (Hugh Jackman), who is said to be the world's "foremost investigator of myths and monsters". Further aiding the pair on their quest is Adelina Fortnight (Zoe Saldana), an adventurer who posses the only known map that leads to Shangri-La.
Missing Link is now scheduled to hit U.S. theaters on April 19, 2019, with Annapurna distributing. The film's current opening weekend competition includes Disneynature's documentary Penguins and an as-yet untitled Warner Bros. horror film. Missing Link will also have to compete with Robert Downey Jr.'s Voyage of Doctor Dolittle in its second weekend of release, when it comes to getting the attention of families at the box office.
The Missing Link voice cast is pretty packed with talent, with Emma Thompson (The Meyerowitz Stories), Stephen Fry (The Hobbit), and Timothy Olyphant (Santa Clarita Diet) among the actors lending their voices to the film in addition to Jackman, Saldana, and Galifianakis. Curiously enough, Missing Link is further one of three upcoming animated movies that revolve around fabled human-like creatures. The other two films (Smallfoot and Abominable) both revolve around yetis and features the voice talents of Channing Tatum and Agents of S.H.I.E.L.D.'s Chloe Bennet, respectively.
As critically acclaimed as LAIKA's previous films (and most stop-motion movies, for that matter) have been, they tend to have limited appeal at the box office. Coraline remains the studio's highest-grossing film yet with a $125 million worldwide take, whereas Kubo only took in $69 million around the globe. Fortunately, LAIKA's offerings also tend to have mid-range budgets and cost far less than other studio's animated features (Pixar's Incredibles 2, for example, cost a reported $200 million to make). As such, the pre-summer release window should serve Missing Link well and give it a nice head-start on the big tentpoles scheduled for next May, starting with Avengers 4.
Source: Annapurna Pictures
The post LAIKA's Missing Link Gets an Official Spring 2019 Release Date appeared first on ScreenRant