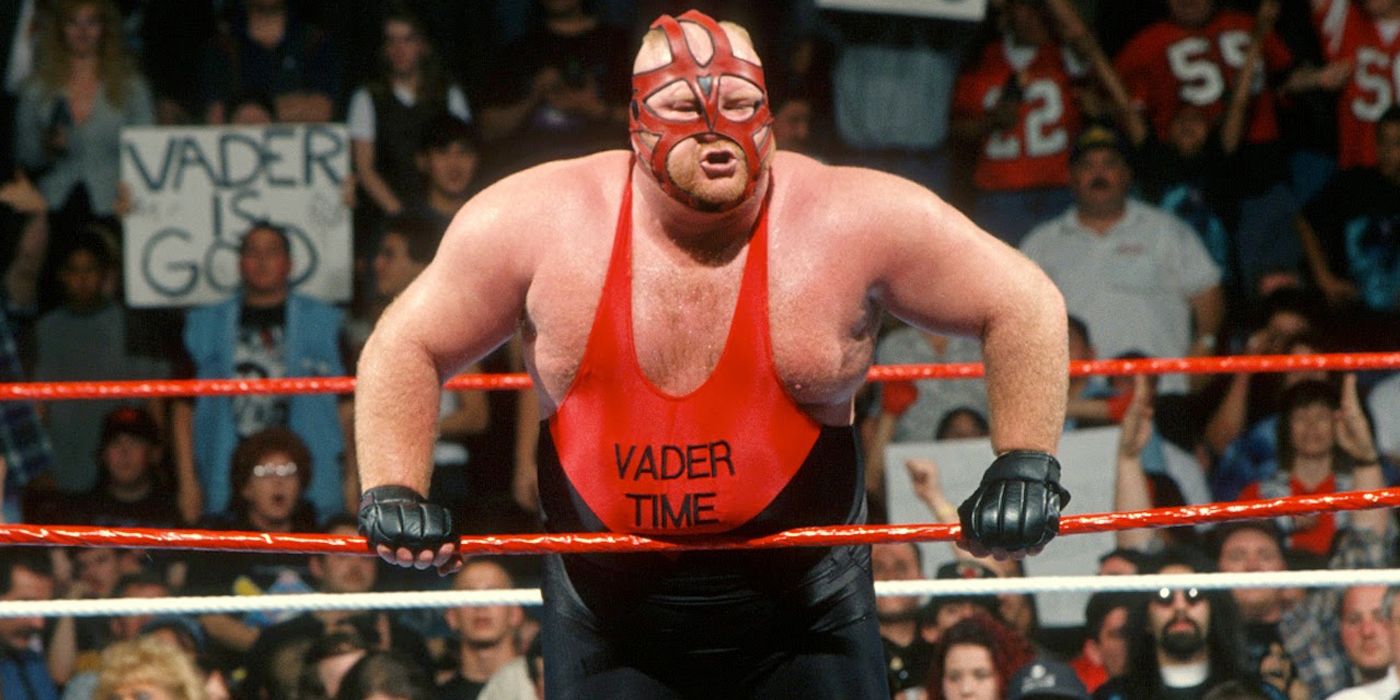 American professional wrestler Leon "Big Van Vader" White has passed away at 63. Outside of wrestling, White was also a professional football player in the NFL, as well as an actor.
While White is best known for his career in professional wrestling (as well as his ring name "Big Van Vader"), his professional career kicked off after college when he was drafted into the NFL by the Los Angeles Rams. Having played in Super Bowl XIV, White's short-lived career in football eventually led him into professional wrestling. He was involved with a plethora of pro wrestling organizations, including the American Wrestling Association (AWA), All Japan Pro Wrestling (AJPW), World Championship Wrestling (WCW), and World Wrestling Federation (WWF), and was later involved in some acting, landing him on popular television shows like Boy Meets World and Baywatch, both of which depicted him as his wrestling personality Vader. Sadly, he passed away at 63 after a long fight with pneumonia.
White's son recently reached out via his father's official Twitter to announce his passing. In one post, he confirmed that his father had passed away two days prior on June 18, 2018, including a photo of his father.
It is with a heavy heart to inform everyone that my father, Leon White, passed away on Monday night (6/18/18) at approximately 7:25pm. pic.twitter.com/dP4CNaMuXa

— Big Van Vader (@itsvadertime) June 20, 2018
In a second post, White's son elaborated on the details surrounding his father's death, explaining that his father "had been diagnosed with a severe case of pneumonia," and "that he fought extremely hard and clinically was making progress." He concluded the second post by explaining that ultimately his father's "heart had enough and it was his time," including a photo of his father with his World Heavyweight Wrestling Champion belt.
In the 1990s, White had tried his hand at acting – which mostly consisted of roles revolving around wrestling. In these roles, he was either portraying his wrestling personality Vader or characters directly inspired by Vader. And while he had taken roles in movies like Fist of the North Star (a direct-to-video martial arts movie), and was even depicted in various WCW and WWE video games like WCW: The Main Event and WWE 2K18, one of his most notable roles was in the ABC sitcom Boy Meets World, in which he starred as the father of Frankie Stecchino (played by Ethan Suplee), a high school student who diverts from his father's wishes of becoming a professional wrestler and instead pursues his passion of poetry. He reprised his role in three episodes over the course of two seasons.
Unfortunately, White wasn't the only professional wrestler to pass away in 2018. Nick "Big Bully" Busik, Paul Jones, Bruno Sammartino, John Sullivan (also known as Johnny Valiant), and Charles "Rockin' Rebel" Williams also passed away this year.
Rest in Peace Leon 'Big Van Vader' White: May 14, 1955 – June 18, 2018
The post Leon 'Big Van Vader' White Passes Away at 63 appeared first on ScreenRant