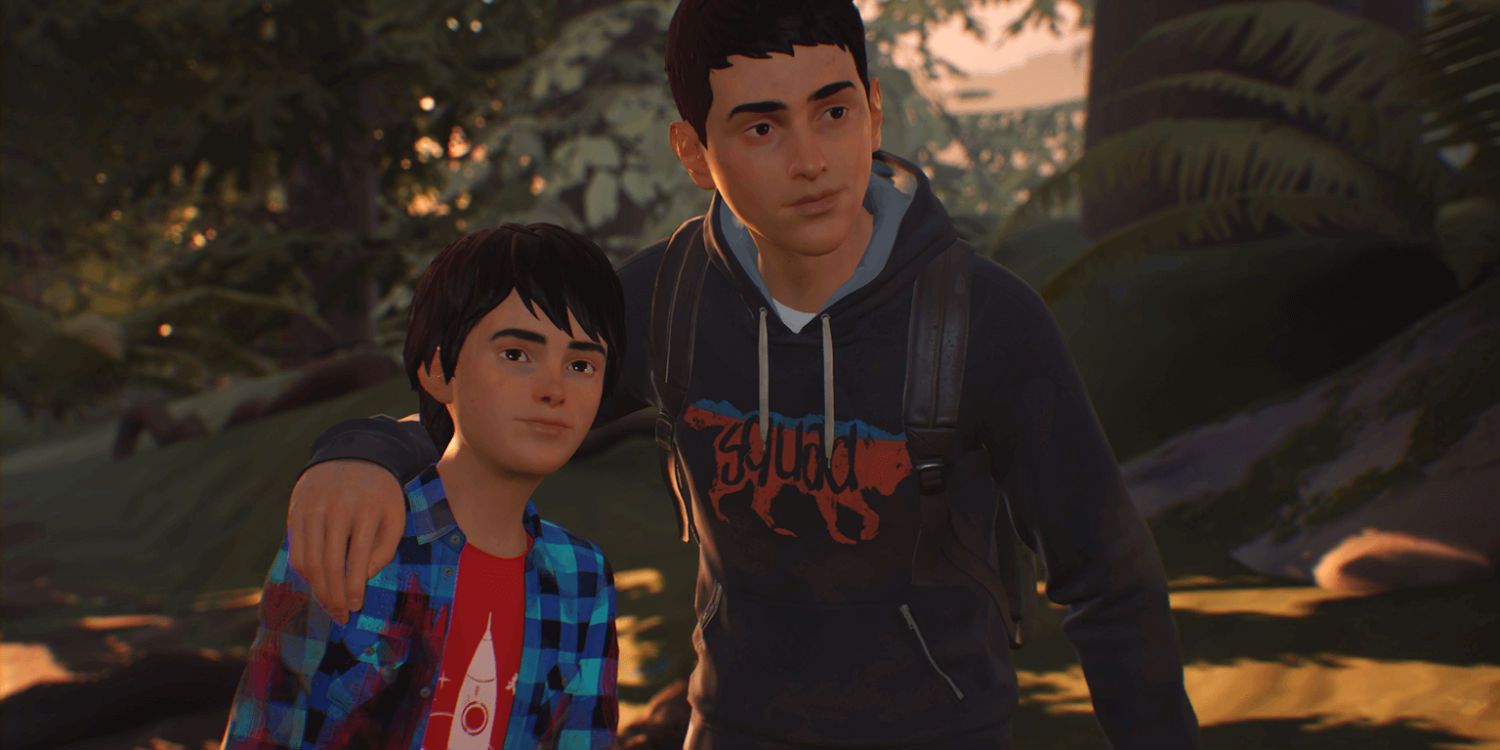 Dontnod Entertainment and Square Enix have released the first full-length trailer for Life is Strange 2, a follow-up to critically acclaimed sci-fi drama game Life is Strange. Leaving behind Max and Chloe, but seemingly keeping the familiar time-travel mechanic, Life is Strange 2 follows brothers Sean and Daniel as they flee the police and try to make it down to Mexico.
Following the success of Life is Strange, Dontnot had been building the "Life is Strange Universe" – a series of stories set in the same world, featuring primarily character-driven drama and decision-based gameplay, with a sci-fi twist. Since the release of Life is Strange we've already seen two follow-ups: the prequel game Life is Strange: Before the Storm, and the short standalone story The Awesome Adventures of Captain Spirit. However Life is Strange 2 will be a substantive new adventure, told across five episodes, with new characters and a strange new story.
Related: Here Are All The BIG Games Releasing Fall 2018
A teaser trailer released earlier this month (watch below) showed dashcam footage of the same incident shown in this reveal trailer. In the teaser, the police officer says he has a "10-10 in progress" (the police code for a fight). Shortly after he runs off-camera, we see some kind of shockwave, the car is knocked over, and the cop is thrown through the air. It's unclear if the officer is killed or simply injured, but he doesn't look very well.
Based on these two trailers, we'd hazard a guess that both Sean and his kid brother Daniel have abilities. We see Sean exhibiting a similar power to Max in Life is Strange – looking at a photograph and using it to travel back in time. Given the apparently supernatural nature of the incident, it's possible that Daniel has telekinetic abilities, which exhibit themselves when he and his brother are threatened by the cop.
Beyond the fantastical elements, it looks like Life is Strange 2 will, like the first game, have a mostly sedate pace and a story that focuses on the relationship between the two brothers – underscored by soft acoustic guitar music and indie tunes. The franchise's gameplay is a mix of visual novel and point-and-click adventure, with an emphasis on the player's choices and their outcomes. We're definitely intrigued by this trailer, and looking forward to seeing more from the Life is Strange universe.
Here's the official synopsis for Life is Strange 2:
Discover a story of two brothers, 16-year old Sean and 9-year old Daniel Diaz, who have to flee their home in suburban Seattle after a tragic event that changes their lives forever. On the run from the police, Sean makes a difficult decision; to take his brother and go to Puerto Lobos, Mexico. Life on the road is dangerous and the brothers will be faced with tough decisions as they bravely undertake a journey that will test the bonds of brotherhood.
Episode 1 of Life is Strange 2 will be released on September 27, 2018 for PC, PS4 and Xbox One.