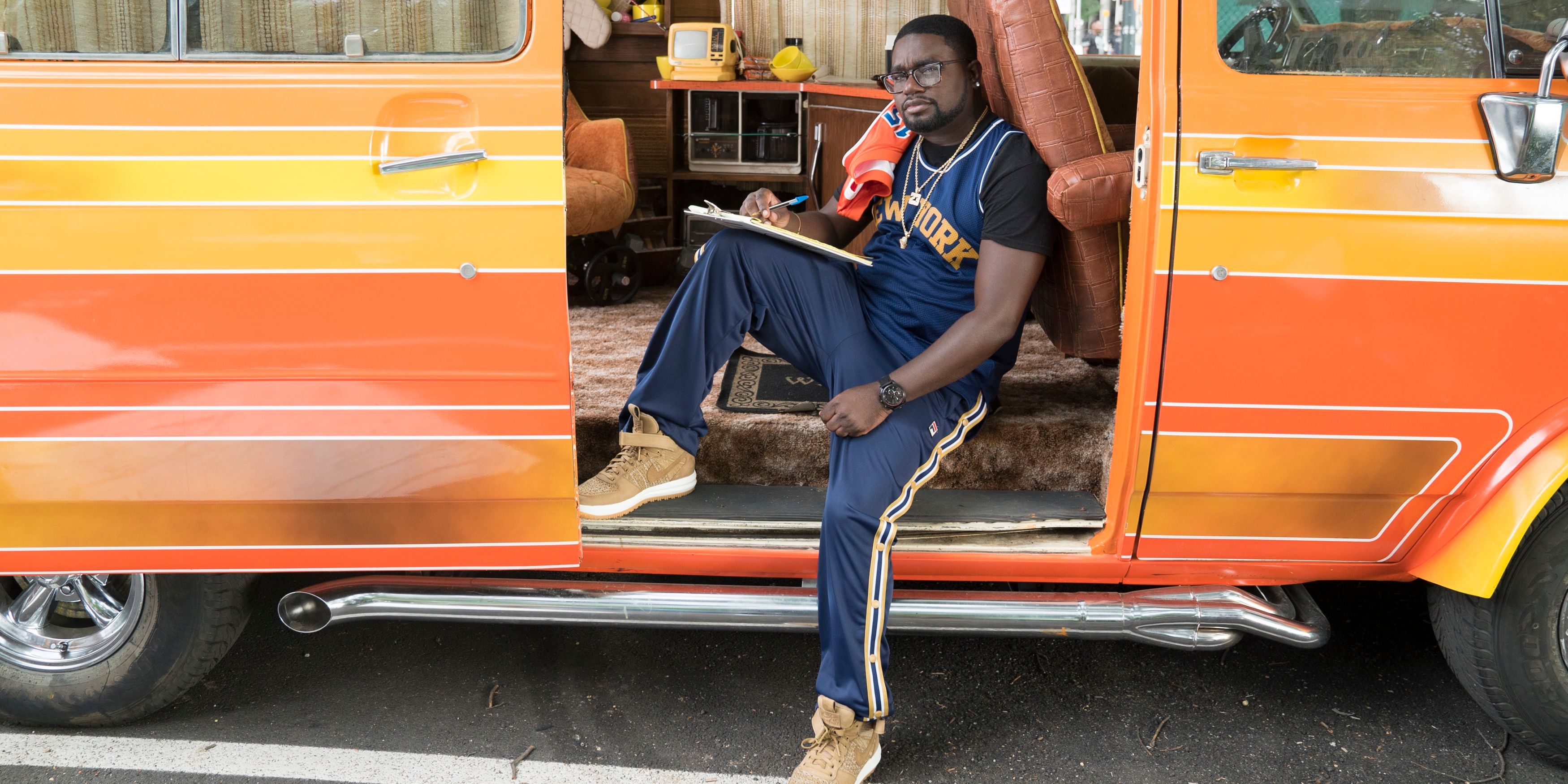 Lil Rel Howery is best known for playing Robert Carmichael in NBC's television comedy series The Carmichael Show, but this summer you can catch him in Tag and his newest film Uncle Drew where he plays the manager of a street basketball team named Dax. In the film Nick Kroll plays Dax's longtime rival, Mookie, an over the top show-off that is always trying to one up Dax.
Screen Rant sat down with Lil Rel and Nick Kroll to talk about their fellow actors surprising acting abilities, the NBA players parodying themselves, Nick Kroll's Michael Jordan impersonation, and their highlights from the set.
Screen Rant: Uncle Drew was so much fun. Which actor surprised you the most with their acting ability? Which basketball player I should say surprised you the most?
Lil Rel Howery: Well, Kyrie is amazing. And he's like, let me say this. They all are really good. Kyrie is amazing. The funniest was Chris Webber. Chris Webber owned that preacher character. He had the voice and the sermon.  He said his father was a preacher.

Nick Kroll: Oh, really? I didn't realize that.

Lil Rel Howery: I thought that was interesting. Because he had it. He was doing his dad.

Nick Kroll: He had it so locked in.

Lil Rel Howery: He was so funny. Even when I watched it, I still laugh really hard, watch that scene. Because he has the energy kind.  It's kind of insane.
Screen Rant: There's one scene in there where they have to tell him like, hey, we have no timeouts. I love that. I thought it was so funny.
Nick Kroll: There are some very funny, because they all have a very good sense of humor about themselves. And like they're jokes like that. There's jokes about Shaq not being able throw free throws. Like, pass the ball Kobe. And Shaq is like, you take it for granted because we actually know Shaq is funny. But Shaq is so funny.

Lil Rel Howery: Yeah, he's hysterical.
Screen Rant: Nick, you're very good at playing the heel. Almost too good. So, is there anybody that you modeled your character off of?
Nick Kroll: No, I mean this is my weird thing that I've been saying. (LAUGHS) It's modeled after Michael Jordan. The thing about Michael Jordan's hall of fame speech. Where he's sort of like, you know. This is the greatest player of all time. But he's still like, nobody believed in me. And you like, what?  But it's like to be that guy you have to be fueled at all times. So, I used him a little bit. And every white guy wished you were black. I guess is that fair?

Lil Rel Howery: That is such the funniest thing in the world.  That you took for the hall of fame. Like you couldn't wait to play a character. Man, Michael, you're crazy. But I found a character now. I swear that I'll be you (LAUGHS)
Screen Rant: So, this is a big year for you.  You had Tag and now this. Can you share any fun stories that you guys had on the set of Uncle Drew? It seems like such a fun movie.
Lil Rel Howery: It's a lot of stuff, man. I mean, Nate Robinson to constantly dunking on people was insane.  And everybody being set up. He dunked on Shaq, which made it to Sports Center. He dunked on me. Chris Weber set me up. Asked me about my career. Like, Lil Rel, how did you start in comedy? I said, well, you know, I started. I'm thinking he really wanted to know. Next thing I know, I see a ball bouncing off my head.

Nick Kroll: Yeah, yeah. So funny. That was a highlight for me. Just watching and being on the court with these guys. Just watching them do their thing. Watching them practice with each other. Give each other tips. Watching Kyrie, give Lisa tips about how he sort of uses spin stuff on his layups. It's pretty fascinating.
Screen Rant: When the film ends, the post credit stuff is all the kind of behind the scenes ad lib stuff. Was there anything that was in there that you wish made it into the film that didn't quite make it? Whether it be for time or whatever else?
Lil Rel Howery: I know, me calling him Uncle Ben. But I messed that up because I started laughing. But I'm glad they put it still in the reels that you saw. But it was so funny. Calling him Uncle Ben was funny to me.

Nick Kroll: Yeah, I think Kyrie just working me off the dribble, I think is in that. It's not in the. I don't know, is my layup?

Lil Rel Howery: It's not in. The layup might be in. But they ought to show both. They should consider. This is what happened. Nick. Kyrie actually tried to block his shot. Nick hits the layup. Kyrie comes back down, make Nick dance. He is mixing them up. Niggas playing hard dee. The crowd is outside going crazy. He just gets past Nick and he dunks the ball.  And then he runs off the court. Remember, he just left. He never came back.

Nick Kroll: It's just the coolest. So cool.
The post Lil Rel Howery & Nick Kroll Interview: Uncle Drew appeared first on ScreenRant