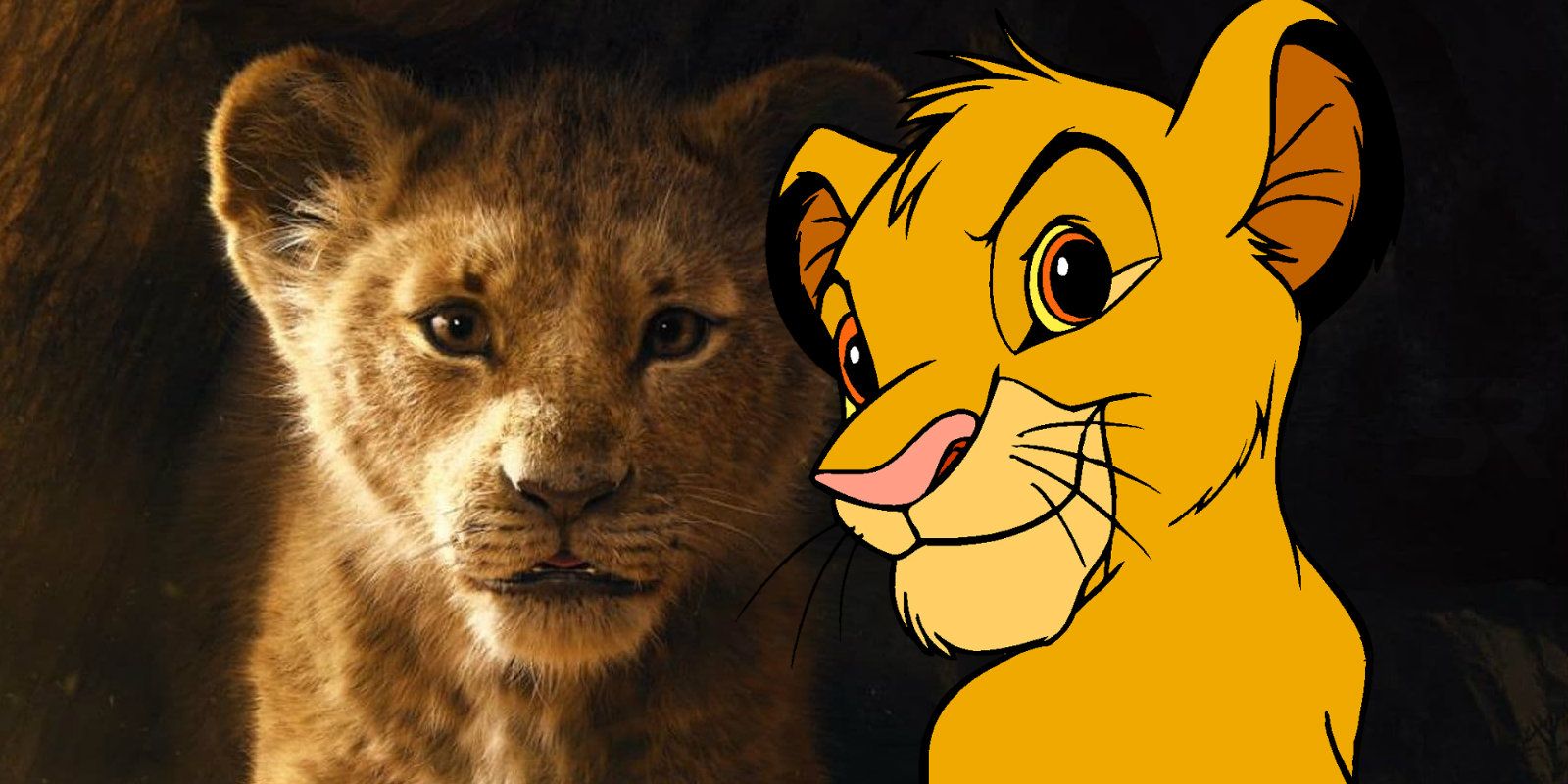 Disney's The Lion King remake star Billy Eichner weighs in on the live-action vs. animated movie debate, and confirms Beyoncé & Donald Glover sing a classic duet from the original film. Walt Disney Pictures has found a great deal of success in recent years by taking the studio's animated classics and adapting them to live-action films. Cinderella and Beauty and the Beast have taken beloved Disney Princess stories and translated them to live-action, modernizing the tales along the way. For The Jungle Book, Disney and director Jon Favreau mixed live-action with CGI for a new take on the animated classic.
Given the success of past live-action retellings, Disney understandably has more in various stages of development, with Tim Burton's Dumbo, Guy Ritchie's Aladdin and Favreau's The Lion King all hitting theaters in 2019. However, fans have taken issue with Disney calling The Lion King a live-action film given the movie's animals will be brought to life using CGI. Ever since Disney revealed The Lion King teaser trailer late last year, fans have debated whether the movie can really be called "live-action" or if it's just a different kind of animated film. Now, one of the remake's stars has chimed in.
Related: Disney's Biggest Lion King Mistake Is "Live-Action"
While on Watch What Happens Live with Andy Cohen, Timon voice actor Billy Eichner was asked what he thinks of those who say The Lion King isn't a "true" live-action movie. Eichner said:
Disney calls it live-action, I don't want to step on their toes – [but] it is an animated movie. I personally don't see it as live-action, it is hyperrealistic animation. I've seen parts of it and it is gorgeous.
In addition to giving his perspective on the live-action vs. animated situation, Eichner also confirmed he'll be performing a song in the movie with co-stars Beyoncé, who voices Nala, and Donald Glover, who voices Simba. The three actors – plus Pumbaa portrayer Seth Rogen – will lend their voices to "Can You Feel the Love Tonight?" from the original animated movie. Although The Lion King won't be a shot-for-shot remake of the 1994 animated classic, it is expected to include plenty of elements from the original film. Fans were likely expecting Beyoncé and Glover to sing "Can You Feel the Love Tonight?" given their casting, but Eichner's comment is confirmation of the duet between the two artists (Glover performs music as Childish Gambino).
Of course, Eichner's comment on The Lion King being a different kind of animated movie likely won't settle the debate. After all, Disney will surely continue to promote it as one of their live-action retellings. And though fans may have fun debating this aspect of the film, the discussion probably won't deter moviegoers from checking out The Lion King once it hits theaters later this year. The movie will debut in late July and will no doubt be another smash hit for the Mouse House. Whether it earns over $1 billion at the box office like Beauty and the Beast remains to be seen, but given how beloved The Lion King is, it's certainly not out of the realm of possibility.