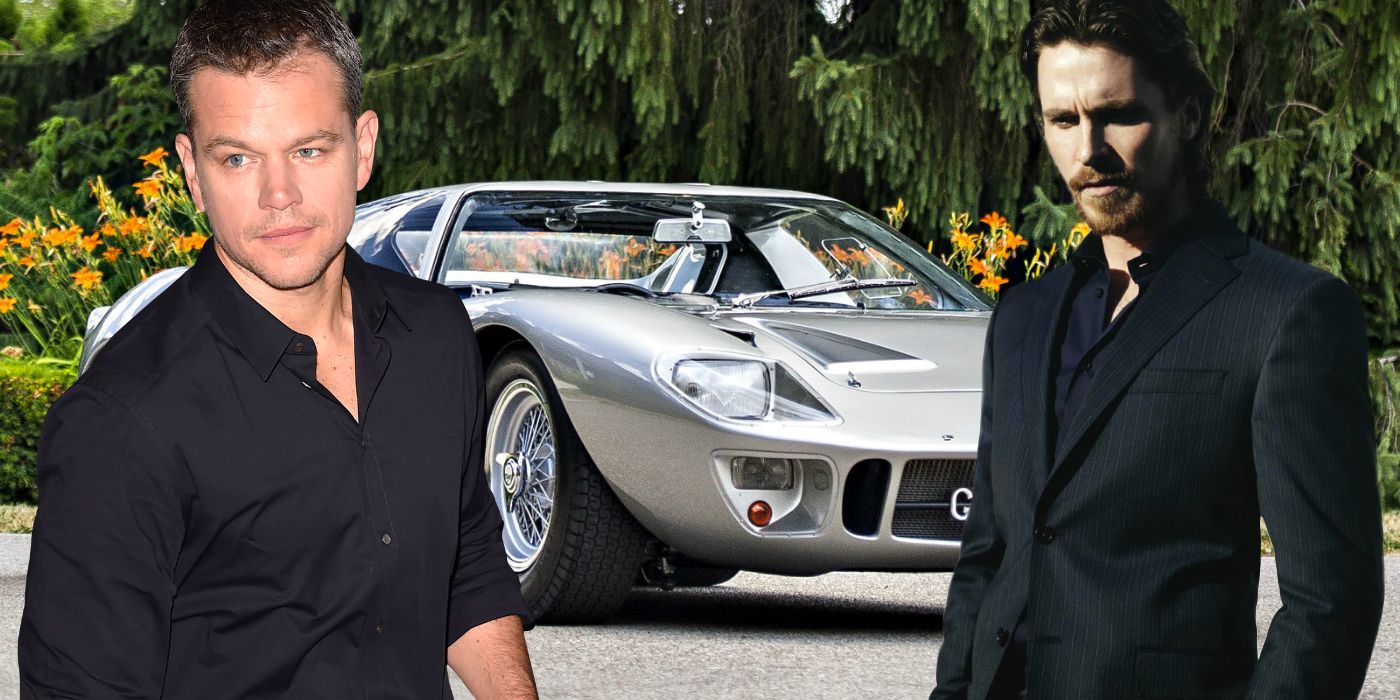 20th Century Fox has scheduled new release dates for several upcoming films, including its untitled Ford vs. Ferrari movie and Kenneth Branagh's Death on the Nile. This news arrives just a few days after Fox agreed to Disney's upped purchase bid of $71.3 billion (an unprecedented amount), following a competing bid from Comcast. Disney and Fox still aren't expected to finalize their deal until sometime next summer, at the earliest. As such, in the meantime, it's business as usual at both film studios.
Fox and James Mangold, fresh off their X-Men hit Logan, are reuniting for the Ford vs. Ferrari project. The movie focuses on the Ford company's efforts to build a race car that can defeat the iconic Ferrari at the 1966 Le Mans World Championship. Matt Damon is starring in the movie as engineer Carol Shelby (the designer of Ford's GT 40), along with Christian Bale (who previously costarred in Mangold's 3:10 to Yuma remake) as Shelby's driver Ken Miles.
Deadline reports that Fox now has Mangold's Ford vs. Ferrari movie scheduled to hit U.S. theaters on June 28, 2019. Judging by the film's release date and the talent involved, the studio feels Mangold's project has the potential to succeed as critically-acclaimed counter programming to next summer's big tentpoles. The film's opening weekend competition will include the Tiffany Haddish comedy Limited Partners and the comic book movie Cowboy Ninja Viking (starring Chris Pratt).
In addition, Fox has shifted Death on the Nile back from its previous November 8, 2019 release date to December 20, 2019. Branagh's second Hercule Poirot movie will now open against Disney/Lucasfilm's Star Wars: Episode IX and Universal's Wicked movie musical at the U.S. box office. It seems Fox's hope is that Branagh's film will appeal to older moviegoers uninterested in those big titles, like his Murder on the Express Orient adaptation was able to do last November.
Last, but not least, Fox has set the film Stuber to hit theaters on May 24, 2019 and moved Spies in Disguise back to September 13, 2019 release. The former is an action/comedy starring Kumail Nanjiana and Dave Bautista, and will debut against Disney's live-action Aladdin next May, while the latter is an animated spy buddy adventure featuring the voices of Will Smith and Tom Holland. Neither film has much buzz at the moment but should be able to draw a sizable crowd at the box office, simply based on the name actors involved.
Source: Deadline
The post Logan Director's Ford vs Ferrari Movie & More Get Release Dates appeared first on ScreenRant