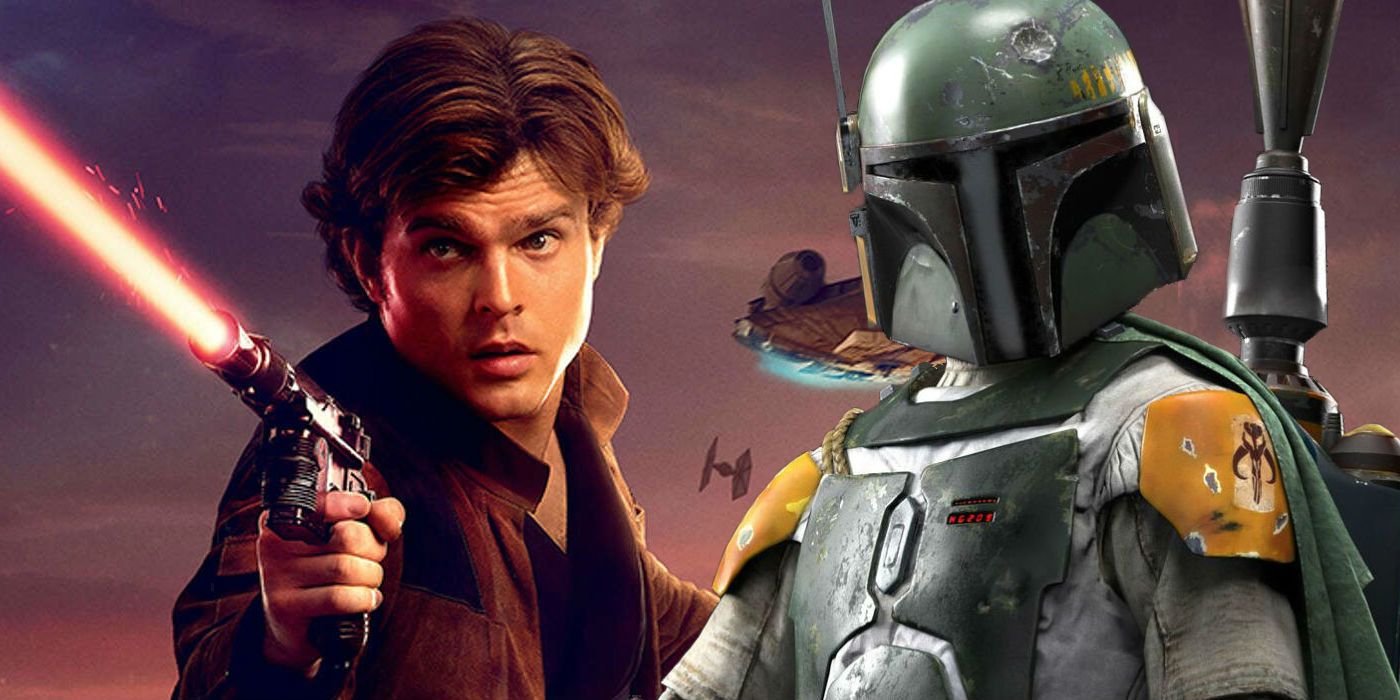 Lucasfilm states they still have "multiple" Star Wars films in development, apart from what they've already announced. As many know by now, the latest adventure in a galaxy far, far away, Ron Howard's Solo: A Star Wars Story, failed to meet expectations at the box office. It will go down as the first Star Wars film to lose money, raising questions about the franchise's future. In particular, many wondered how Solo would impact other spinoffs that were said to be on the table.
Anthologies centering on Obi-Wan Kenobi and Boba Fett were reportedly in the pipeline, but just yesterday it was reported Lucasfilm is putting future Star Wars Story movies on hold as the reevaluate their strategy moving forward. Considering how Solo performed, this made some sense, but apparently the future isn't as bleak as we were lead to believe.
According to ABC News (which is owned by Lucasfilm's parent company, Disney), Lucasfilm said the report about canceled spinoffs was "inaccurate." There are currently several other Star Wars films in the pipeline, separate from Rian Johnson's new trilogy and the series from David Benioff & D.B. Weiss. The studio has yet to officially announce these mystery films, but it sounds like they're still working on them.
This is probably as close to an official announcement on the matter fans are going to get for the time being. The past couple of days have seen an influx of rumors pop up, including speculation that Obi-Wan lost attached director Stephen Daldry before Solo opened in theaters, so it's nice to have a little clarity. There was no word on what movies Lucasfilm has in the works, but it's reasonable to assume Obi-Wan and Boba Fett are among them. It is nice to see the studio isn't completely abandoning their plans in the aftermath of Solo's failure. That film was overall mismanaged and was plagued by a ballooning production budget, weak marketing, and an unideal release date. With smarter handling, spinoffs about other fan-favorite characters like Obi-Wan (which fans have been clamoring for) could be successful.
The million dollar question, of course, is when Lucasfilm will make announcements regarding a new Star Wars slate. With Episode IX the only one on the schedule right now, so one would expect some reveals in the near future. Perhaps Star Wars Celebration 2019 will be the venue. It would certainly make sense to dedicate a panel to taking about the future of the Star Wars movies, especially since there are so many lingering questions right now.
Source: ABC News
The post Lucasfilm Says 'Multiple' Star Wars Films Are Still In Development appeared first on ScreenRant