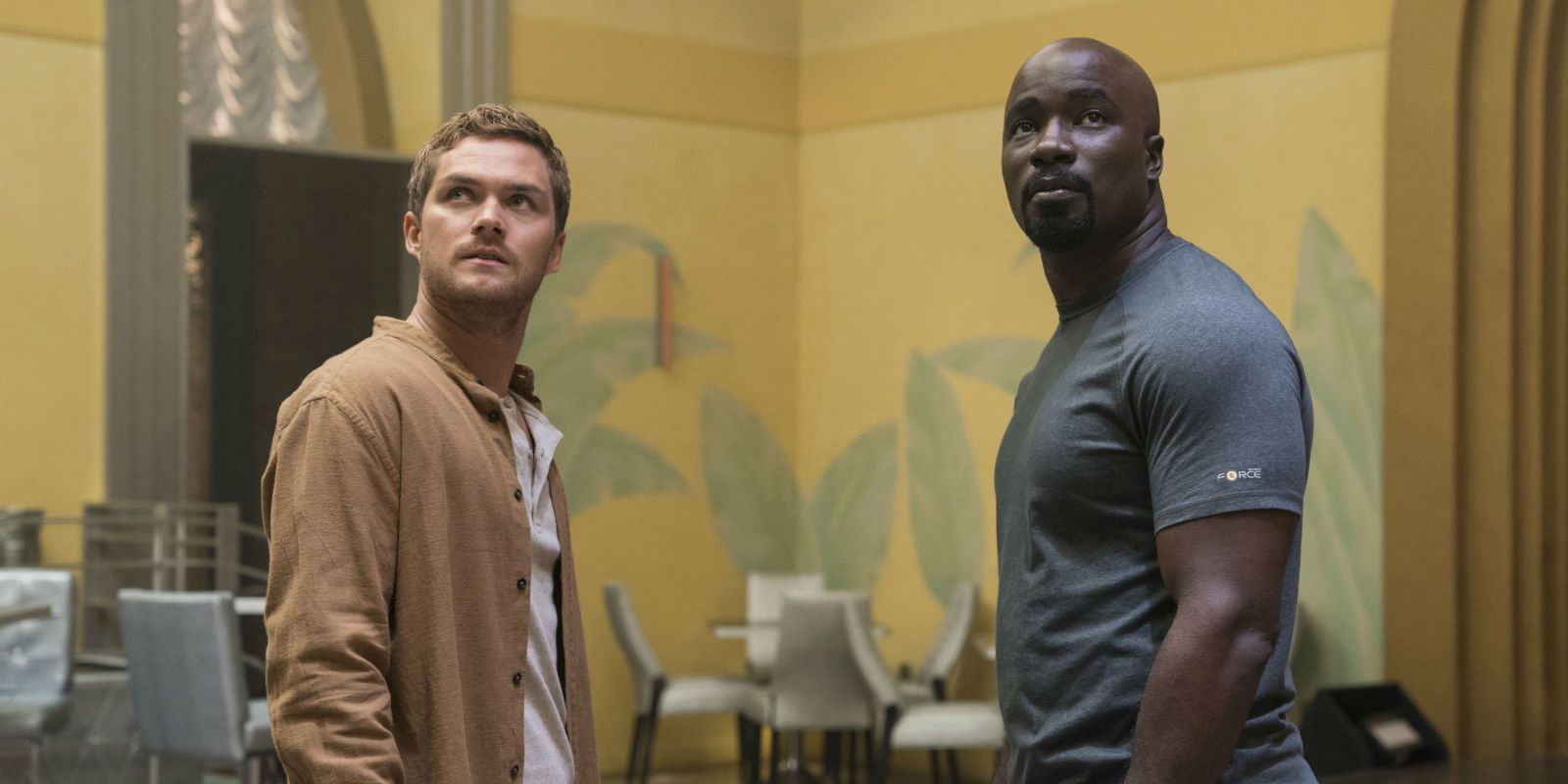 Warning: SPOILERS ahead for Luke Cage season 2
–
Luke Cage season 2 opens the door for Heroes for Hire, a superhero team that Luke Cage and Iron Fist founded in the comics… but is it a door that Luke will walk through? In episodes 5 and 6, Luke finds himself in a tight spot financially, and so he is hired by Raymond "Piranha" Jones – first as entertainment, and later as a bodyguard. While Luke's first work as a "hero for hire" doesn't go as planned, it opens up the possibility for him to create his own superhero business in the future. However, since Luke has just become the owner of Harlem's Paradise, he may not need to start "Heroes for Hire" in order to pay the bills.
In the original Luke Cage comics, the secondary title was "Hero for Hire" from issue 1 to issue 17, after which it became "Power Man". The Heroes for Hire comic series took its name from the superhero team and business that Luke Cage created to balance his superhero work and paying the bills. Along with Iron Fist, Luke was the original hero for hire, but the organization's many iterations also included many other heroes, including Colleen Wing, Misty Knight, White Tiger, Human Torch, and even Ant-Man and Black Panther.
This Page: How Luke Becomes a Hero For Hire
How Luke Becomes a Hero For Hire
At the beginning of season 2, Luke adjusting to his newfound celebrity while trying to fight back against crime in Harlem. After the drug lord Arturo Rey is killed, Luke realizes that Dontrell "Cockroach" Hamilton is one of two other possible criminals whom Mariah and Shades could partner with. Luke goes looking for Cockroach, and he's called into action when Cockroach beats up his girlfriend and son. Furious, Luke intervenes and attacks Cockroach, almost killing him.
After Cockroach is rushed to the hospital, he sues Luke, saying that Luke's attack was unprovoked. Cockroach's girlfriend and child are too afraid to corroborate Cockroach's actions, and so Luke is threatened with a court date if he can't come up with $100,000 to settle with Cockroach. His lawyer, Foggy Nelson (yes, of Daredevil), advises him to make a celebrity appearance so that he can pay off Cockroach quietly.
Foggy sets up a celebrity appearance for Raymond Jones, who is revealed to be Piranha, Mariah's crooked lawyer. Piranha is throwing a party, and he's a big Luke Cage fan. When Luke signs a contract to make an appearance at Piranha's party, he discovers that the wall of Piranha's office is covered with Cage memorabilia – including a lock that Luke crushed and a fake Seagate prison jumpsuit. Foggy begins to suggest $50,000 for Luke's appearance, but Luke cuts him off and says he'll go to Piranha's event for $150,000. Piranha enthusiastically agrees without negotiating.
Luke feels humiliated being forced to attend Piranha's party. Piranha requires Luke to wear his signature bullet-torn black hoodie with the yellow hood. His guests ask for photos with Luke and one guest even hits him with a beer bottle. As for Piranha, he asks Luke to stand guard at the bottom of the stairs while he has a threesome. At the end of the evening, Piranha calls Luke onstage and offers to let guests shoot the bulletproof Luke for fun.
However, before anyone gets the chance, other guns go off. Piranha is being targeted by Bushmaster's crew. Piranha, as Mariah's lawyer, has been given sole control of all of her assets, which he has sent to an off-shore account. Bushmaster wants to steal everything from Mariah, and Piranha is the key. Suddenly, Luke isn't a novelty, he's a necessary security. When Piranha asks Luke to save him, Luke doubles his price to $300,000.
The post Luke Cage Season 2 Sets Up Heroes For Hire appeared first on ScreenRant