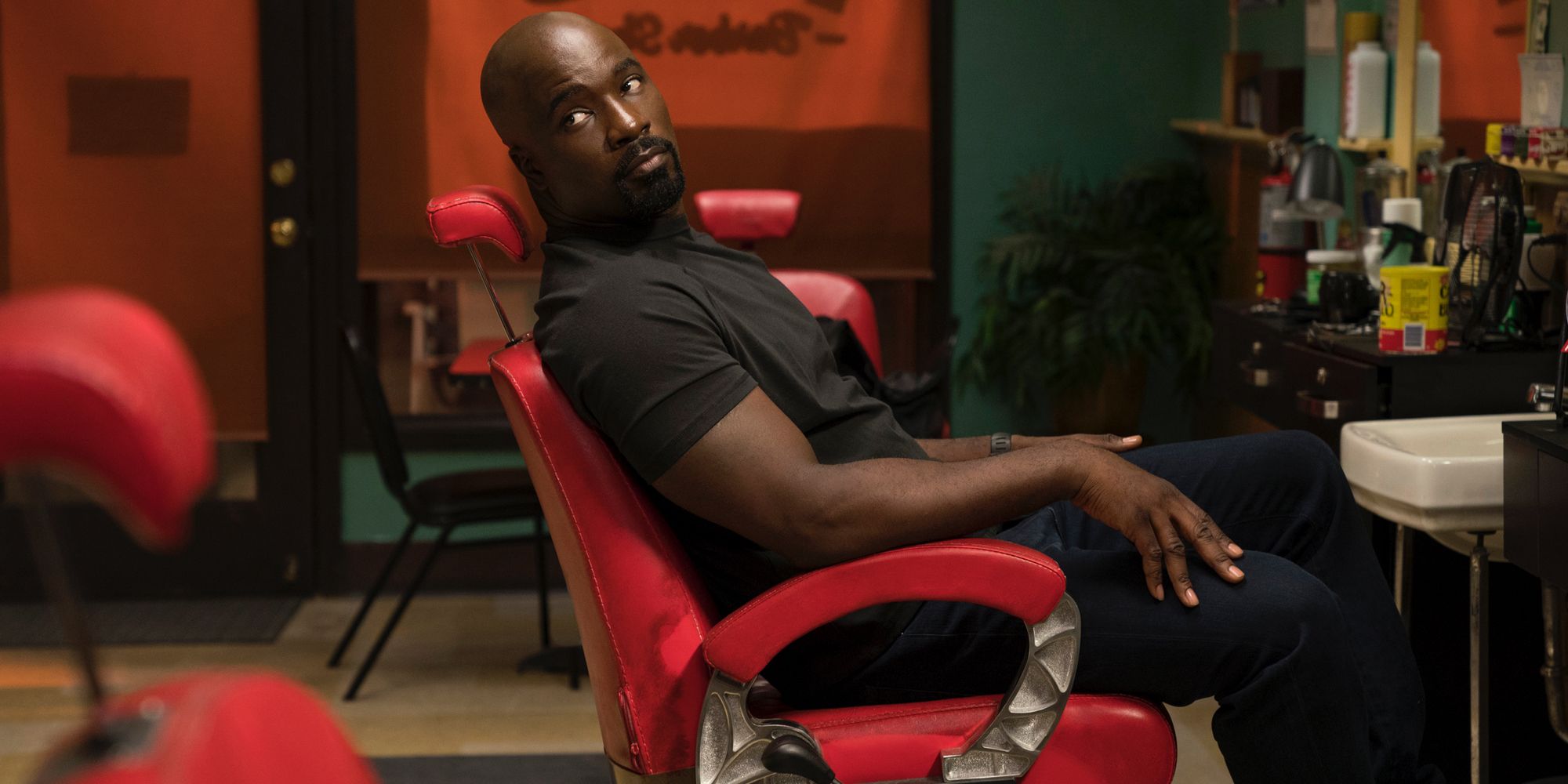 Luke Cage star Mike Colter isn't all that confident fans will see the show return. With Netflix's Marvel universe just about at its end, there remains the question of whether the streaming giant's iterations of the popular characters could return in some form. It appears the actors remain as unsure of their characters' fates as audiences are.
Marvel fans were struck a series of blows last year as Netflix cancelled several of their shows (Iron Fist, Luke Cage, Daredevil), leaving The Punisher and Jessica Jones as the sole survivors, at least until both their current seasons air. The news came as a surprise, although it was later revealed by Netflix that viewership for the shows had been steadily declining. Still, interest among fans remained strong and the general consensus was that Luke Cage and Iron Fist's second seasons and Daredevil's season 3 were improvements. Regardless, it appears that their time on Netflix is at an end. But some still hold out hope that the characters could return somewhere else.
Related: The Defenders Is What Killed Netflix's Marvel Shows
In a recent interview with IndieWire, Colter (Luke Cage) was asked about the fate of his character and whether or not fans can hope for his return. Colter responds with an I don't know, unsure what if any plans are being made. "I have no clue because it's one of those things that didn't happen for any other reason than the powers that be deciding that it was something that they wanted to take back into another platform and whether it comes back or not I don't know." But should the show be resurrected, he's all for taking up Luke Cage's mantel once more.
With his fate currently unknown, IndieWire asks about what was going to happen next. For a time it looked like Luke Cage would continue, even after Iron Fist had been cancelled. Season 2 ended with a clear set up for a third season. And with an ending pointing towards Luke descending down a villainous path, season 2 left audiences with quite the cliffhanger. But for anyone hopping to get a taste of what was to come, they will have to wait. Colter remained silent on an plans, pointing out, "Because if I talk about it then what'll happen is if it gets a third season then they'll be like you just ruined everything that we were going to write about."
One popular theory is that the shows were cancelled so that Disney could one day add the characters to their streaming service, Disney Plus. But even if that is the end goal, it would be some time before any of them appeared as Netflix retains the rights to the characters (except The Punisher) until 2020. Viewers have been pushing for the shows' return through fan support and petitions. The strength of fan fervor would be impossible to ignore and Disney could very well be hoping to use the loyalty some feel towards Marvel to increase the viewership of their streaming platform. So maybe Colter as the right idea in not spoiling Luke Cage season 3 just yet.
Source: IndieWire