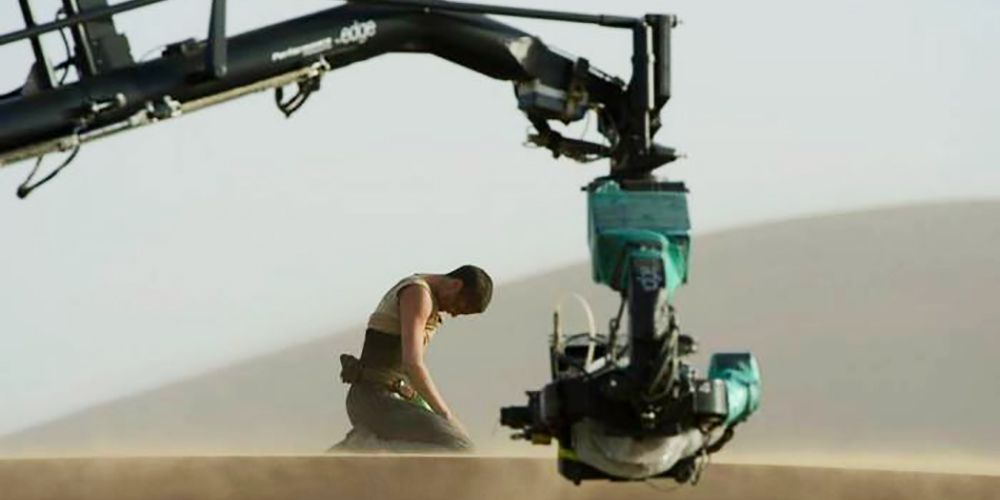 The Mad Max franchise, created by director and all around action genius George Miller, was already a huge success before Mad Max: Fury Road came along. Fury Road put a new spin on an old classic that nobody saw coming. It quickly grossed millions worldwide and was an instant critical success.
By recreating his masterpiece, Miller brought us arguably one of the best action movies ever made. Mad Max: Fury Road was nominated for 10 Academy Awards, making it one of only five films in Academy history to be nominated in all seven technical categories. The movie ended up walking away with 6 wins of its 10 nominations – taking home the most awards of that year.
From the extensive training the professional stunt doubles went through, to creating and building epic cars, to using the innovative "Edge Arm" to film driving scenes – Miller left no stone unturned in creating this epic desert battle. One driving scene was actually shot in a 25 mile stretch!
You'll be surprised to learn just how much of this movie is actually real, and how very little of it was created by CGI. In fact, it's become the film's defining feature.
These behind-the-scenes photos give us a real look at exactly what it took to film this blockbuster over 120 days in the desert. As you'll see, it was no easy task for the cast or crew. Everyone involved put their blood, sweat, and tears into this film – and it definitely shows.
Here are 20 Behind-The-Scenes Photos Of Mad Max: Fury Road That Change Everything.
The post Mad Max: Fury Road: 20 Behind-The Scenes Photos That Change Everything appeared first on ScreenRant