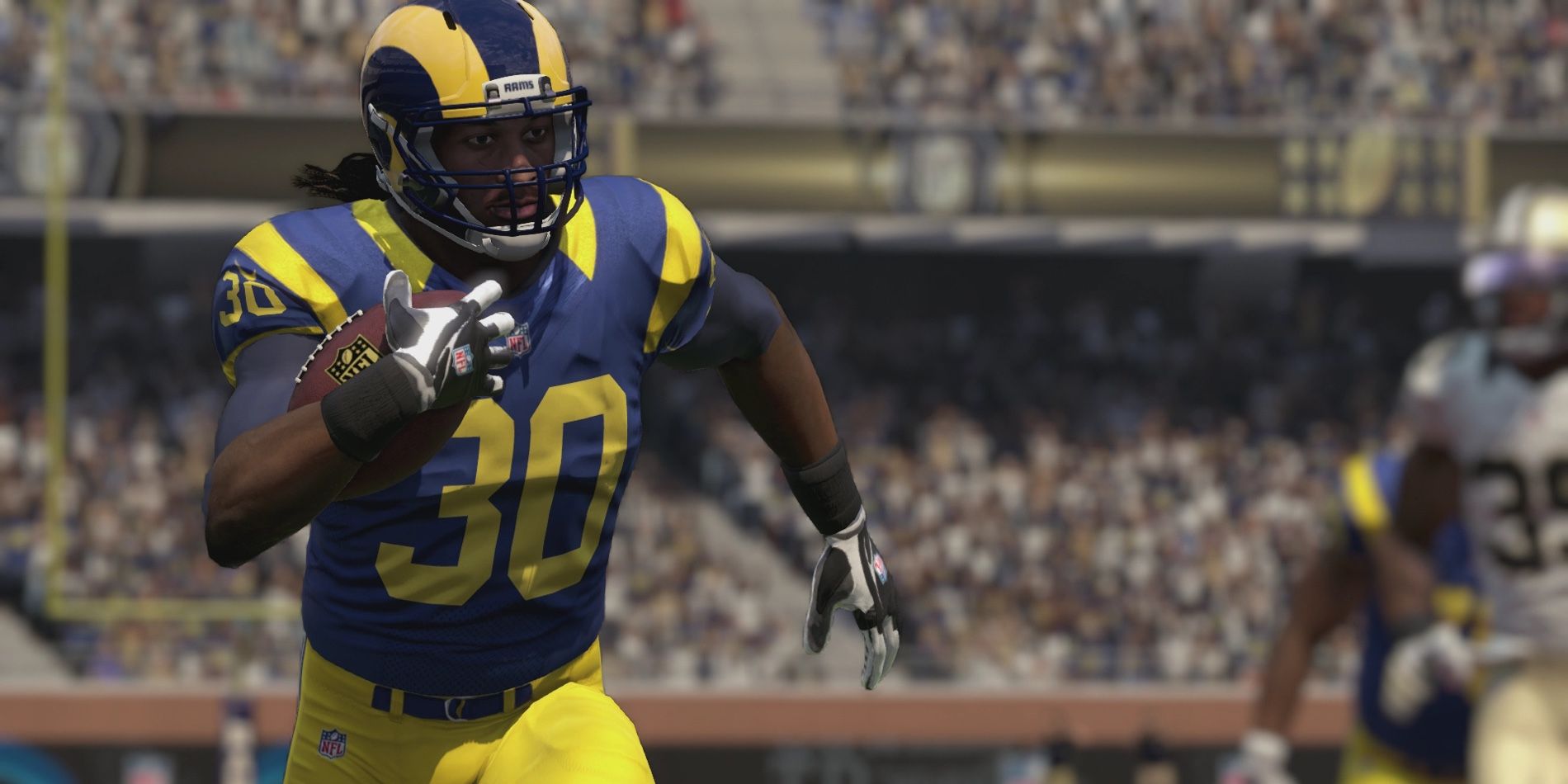 The Los Angeles Rams defeat the New England Patriots in Madden NFL 19's Super Bowl LIII simulation. This weekend, another exciting football season comes to a close as the two teams meet in Atlanta and compete for the Vince Lombardi trophy. The Patriots, who have made the big game three consecutive years, are attempting to win their sixth Super Bowl in franchise history. Meanwhile, the Rams are looking for the franchise's second and first since relocating from St. Louis in 2016. These two teams met in Super Bowl XXXVI after the 2001 season, which was Patriots quarterback Tom Brady's first championship.
Super Bowl Sunday is essentially an unofficial holiday and one of the biggest events of the entire year. Even those who don't like football tune in to check out the star-studded commercials and movie trailers (this year, fans will get their first look at Hobbs & Shaw). But of course, plenty of people watch to see who will win the game. Since this matchup was set, many predictions have already been made, and now it's time for Madden to weigh in with their annual simulation.
Related: Prediction – Netflix Has Another Surprise Super Bowl Movie
Today, EA Sports put out a press release detailing the results of their Super Bowl. The Rams won 30-27, with defensive tackle Aaron Donald being named MVP thanks to his four sacks. The Patriots led at halftime 17-3, but Los Angeles came storming back in the second half, shredding the Patriot defense for 27 points. Rams quarterback Jared Goff threw for 303 yards and two touchdowns. In a losing effort, Brady tallied 287 yards and two scores of his own. You can check out video highlights of the game below:
At first glance, this should bode well for Rams fans. Historically, Madden's Super Bowl simulations have been mostly accurate, correctly predicting 10 out of 15 winners since the tradition began back in 2004. However, a closer examination at the results suggests EA's been off the ball more recently. Three of their five misses have come in the past handful of years, including the 2018 Super Bowl simulation. Gamers might remember last year Madden had the Patriots topping the Philadelphia Eagles, but Nick Foles capped off a memorable season for Philly by winning the team their first Super Bowl. As fun as these simulations are, it's important to not read too much into them. After all, anything can happen when the two teams take the field for real.
This is the eighth Madden Super Bowl simulation to involve the Patriots. In the previous seven, EA posted a 5-2 record, even correctly predicting New England's Super Bowl XLVI loss to the New York Giants in 2012. It'll be interesting to see how the actual game plays out, but football fans should be in for a treat. The Patriots and Rams were among the league's best teams this season, putting together stellar campaigns. Hopefully the Super Bowl is as exciting Madden says it'll be.
Source: EA Sports