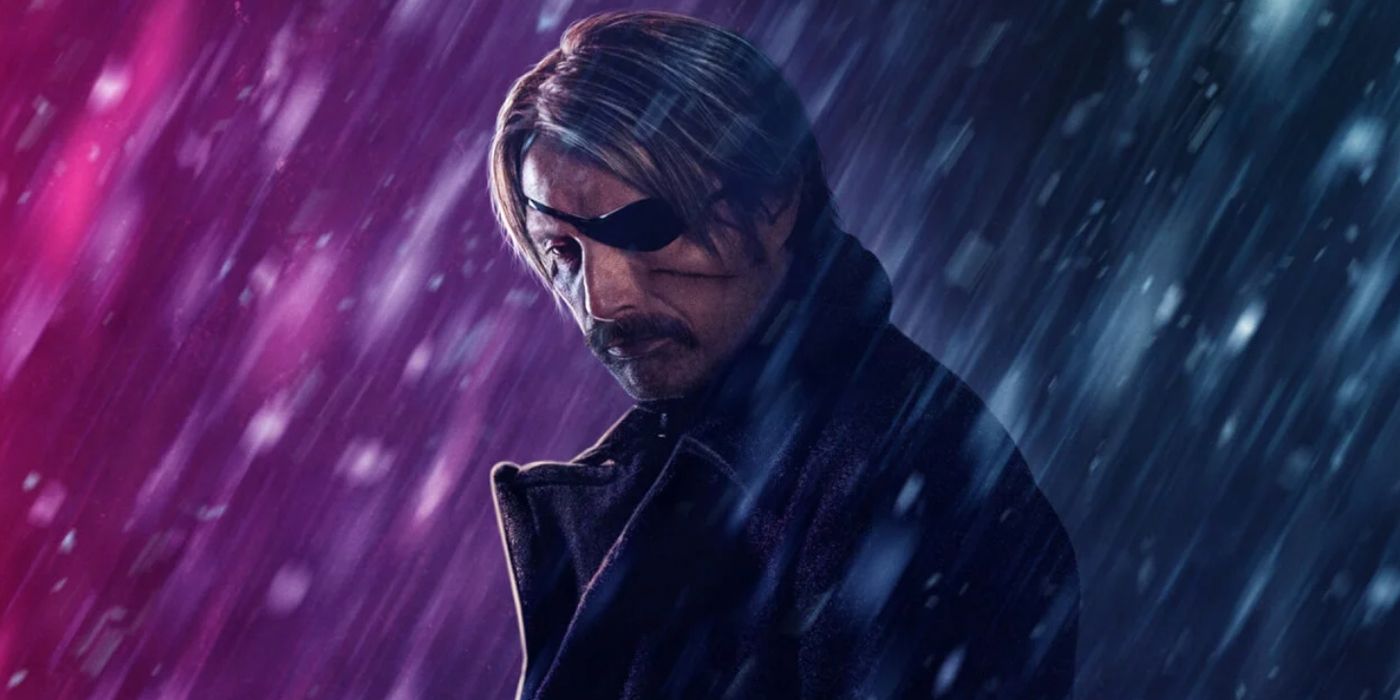 Having starred in a number of graphic novel and comic book adaptations – including the new Netflix film Polar – Mads Mikkelsen revealed that he used to be a "huge graphic novel collector." In the realm of comic book adaptations, he recently starred as the villain Kaecilius in 2016's Doctor Strange.
In Polar, Mikkelsen stars as a recently retired hitman named Duncan Vizla (aka the Black Kaiser) who discovers that his former employer has put out a hit on him. Despite his attempt to live a quiet life in the middle of nowhere, he's forced to use his deadly skills to not only keep himself alive, but a young woman named Camille (Vanessa Hudgens) who he befriends as well. Based on the web comic-turned-graphic novel series from author Víctor Santos, Polar is as relentlessly bloody as it is intense, and even though Mikkelsen hadn't read the source material prior to joining the film, he was very much a fan of the medium.
Related: Polar Movie Cast & Character Guide
During a Polar interview with Screen Rant, Mikkelsen opened up about his preparation for the role and how he read the source material prior to filming. That said, he explained that he was surprised he hadn't read it sooner, considering how big of a fan he used to be of graphic novels – that is, before this particular pastime become too difficult to keep up with. He said, "Interesting enough, I was not familiar, because I am actually a huge graphic novel collector. But I kind of stopped 20 years ago when it was just becoming too much. There was too much to read."
Though Mikkelsen didn't elaborate on which graphic novels he gravitated towards, he did touch on the fact that he was very much taken by Santos' stories. He explained that he "loved them right away," noting that the books are "very brutal." He added that Polar's director Jonas Åkerlund took some creative liberties with the source material in order to translate certain aspects of the graphic novel onto the screen, suggesting that Åkerlund's background in shooting music videos helped in terms of translating otherwise unorthodox visuals into something that is more grounded and accessible.
Mikkelsen isn't the kind of actor to shoehorn himself into one particular genre. Though he's earned critical praise in films like The Hunt and After the Wedding (which was helmed by Bird Box director Susanne Bier), he's also equally associated himself with more mainstream fare like Casino Royale, Rogue One: A Star Wars Story, and the TV series Hannibal. As for Polar, Mikkelsen brings the same sort of stoic intensity to the role as fans have come to expect, but not without its occasional burst of madness – which ties in perfectly with Polar's overall tone.
Polar is currently streaming on Netflix.