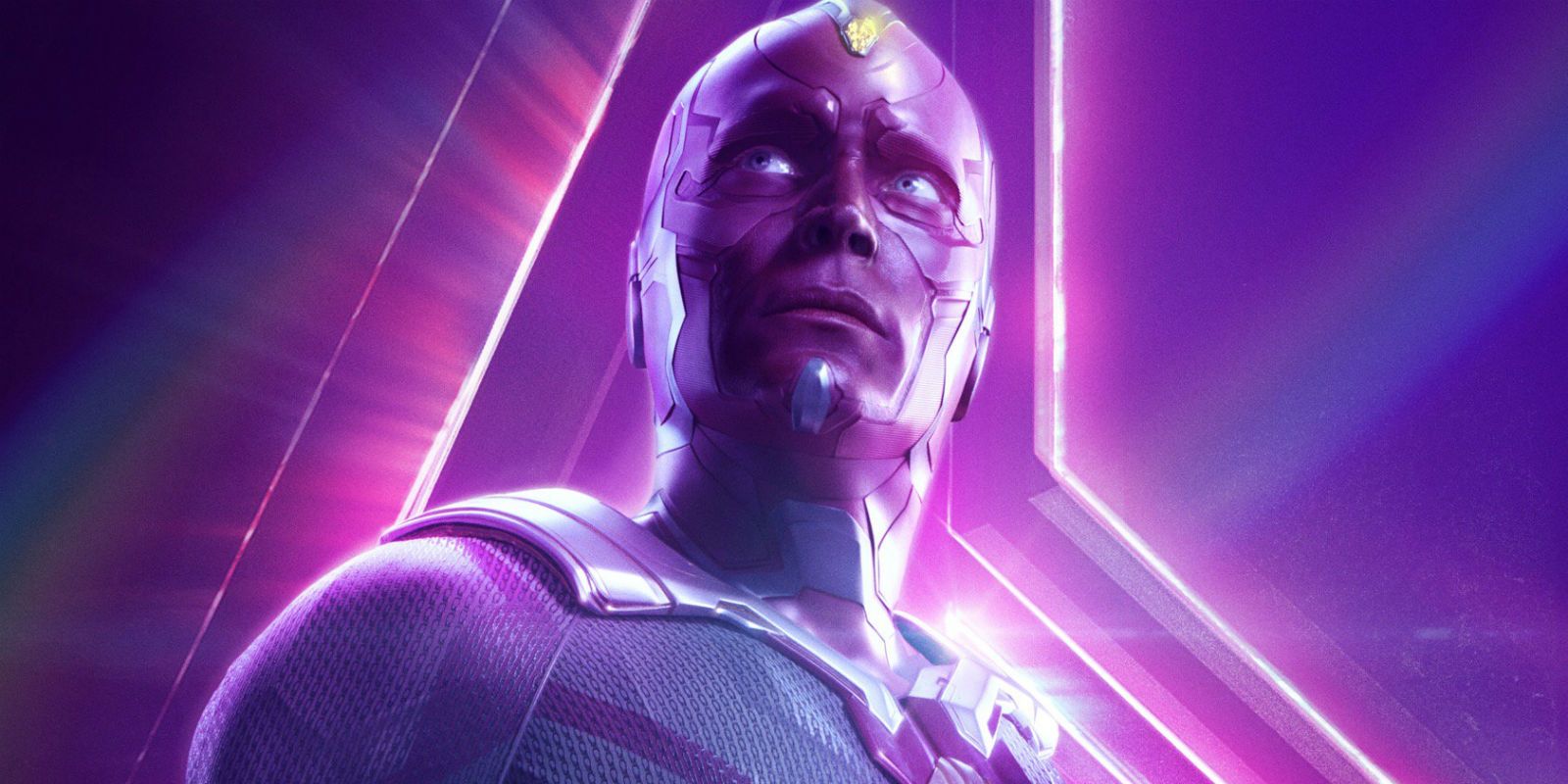 Marvel Comics has canceled Chelsea Cain, Marc Mohan and Aud Koch's Vision comic – two months before its release, and one month before it was available for retailers to pre-order.
The new Vision series was one of the highlights of San Diego Comic-Con 2018. A sequel to Tom King and Gabriel Walta's critically-acclaimed title, the book promised to explore Vision's attempt to build a synthezoid family. The relationship between Vision and his popular daughter, Vision, would have stood at the center of the story. Marvel seemed truly confident of the book, and it was due to open for retailer pre-orders next month.
Related: Is Blade's Daughter One Of Marvel Studios' Vampire Projects?
Then, unexpectedly, over the last day rumors began to build that Marvel had canceled the new Vision series. A clearly devastated Chelsea Cain has taken to Twitter to confirm them, as well as reveal just how much work had gone into the series that Marvel had pulled.
Cain first joined Marvel in 2016 as writer of the short-lived Mockingbird series. This gained a small but vocal fanbase, and was even nominated for two Eisner Awards. Unfortunately, Mockingbird became the subject of controversy because of Cain's call for more female superheroes. One cover famously featured Mockingbird wearing a T-shirt that read, "Ask me about my feminist agenda." The online reaction was furious, with Cain suffering a significant amount of online harassment. She was forced to briefly leave Twitter, expressing amazement at "the cruelty comics bring out in some people."
The decision to cancel Vision is a surprising one, given the fanfare with which the series was announced at SDCC. Marvel had seemed to be setting it up as a true sequel to King's award-winning run, and had appeared to demonstrate every confidence in it. According to Cain, her creative team had been working on the book for the last two years, and had already turned in the first four issues. This was only ever intended to be a six-issue miniseries.
Sources told THR that the cancellation was due to "a shift in long-term publishing plans for both the superhero Vision and his daughter, Viv." If so, it's frankly startling that this change in direction happened so late in the day. Although Marvel was willing to confirm the cancellation, they declined to give any further comments. According to Cain, the publisher asked to keep this "clean and quiet." As she reflected in another tweet, "apparently they've never met me. HI, GUYS, I'M THE ONE WHO'S THE PAIN IN THE ASS. REMEMBER ME NOW?"
Source: Chelsea Cain