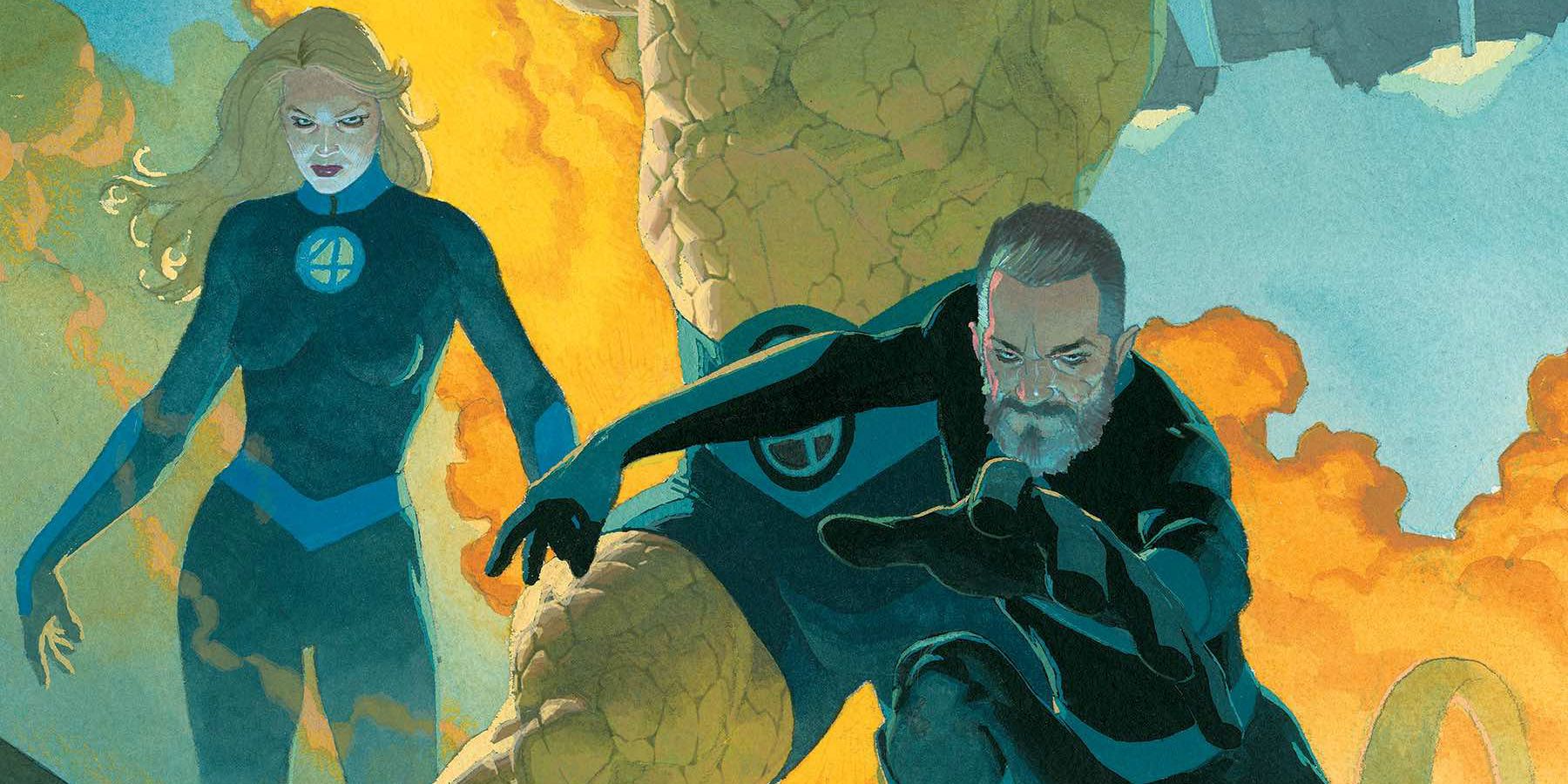 The Fantastic Four are finally returning to Marvel Comics in August, and the publisher is going all-out for the release of Fantastic Four #1 with launch parties nationwide at participating retailers. The new series was announced earlier this year, and will be written by Dan Slott with artwork by Sarah Pichelli. It marks the end of three years with no Fantastic Four comics being published – and it's probably no coincidence that Marvel's First Family is returning just as Marvel Studios parent company Disney snags the Fantastic Four movie rights.
Constantin Film obtained the movie rights to the Fantastic Four in 1986, eventually signing a distribution deal with 20th Century Fox that led to the release of Fantastic Four (2005), Fantastic Four: Rise of the Silver Surfer (2007), and Fantastic Four (2015). In 2015 Marvel Comics canceled all Fantastic Four books, and it was more or less an open secret that the move was intended to sabotage Fox's in-production Fantastic Four movie reboot by taking the characters out of the current comics landscape.
Related: Fantastic Four & X-Men Won't Join MCU For At Least A Few Years
Now, however, the situation is very different. Disney has been given approval for a $71 billion acquisition of Fox, which means that the Fantastic Four are now under the same umbrella as the Marvel Cinematic Universe. And now that the prodigal sons (and daughter) have returned, Fantastic Four #1's launch is being given the rockstar treatment by Marvel Comics. Not only has the publisher partnered with comic book retailers to organize nationwide launch parties with free giveaways and an exclusive variant cover, there will also be a prime time TV spot to promote the new book series.
Although Marvel Studios doesn't have any immediate plans to incorporate the Fantastic Four or the X-Men into the MCU, it seems inevitable that they'll eventually be brought into the fold. Marvel Entertainment CEO Ike Perlmutter is rumored to be the main driving force between Marvel Comics giving Fox's Marvel properties the cold shoulder – a plan that involved the Inhumans being pushed hard in both the comics and in their own TV show. In the wake of the Marvel-Disney deal, it's likely that we'll see the Inhumans left behind as Marvel gets fully behind the X-Men again.
The full press release from Marvel Comics follows:
This summer, Marvel invites you to celebrate the debut of FANTASTIC FOUR #1, 57 years to the date of the First Family's original debut! To celebrate this exciting occasion, Marvel will partner with participating retail stores to host FANTASTIC FOUR #1 LAUNCH PARTIES.

Retailers can choose to hold their launch parties on Wednesday, 8/8, or they can hold their launch parties during a special midnight release. In addition to exclusive variant covers, free window clings, and a JULY 2018 SPOTLIGHT FREE PREVIEWS issue which will have a preview of FANTASTIC FOUR #1, participating retail stores will receive exciting promotional items.

In addition, retailers and readers are advised to be lookout for a nationwide TV spot that will air in prime time the weekend following the release of FANTASTIC FOUR #1 on August 8th!
Fantastic Four #1 is set for release on August 8, 2018.
The post Marvel Comics is Taking The Fantastic Four's Return Very Seriously appeared first on ScreenRant