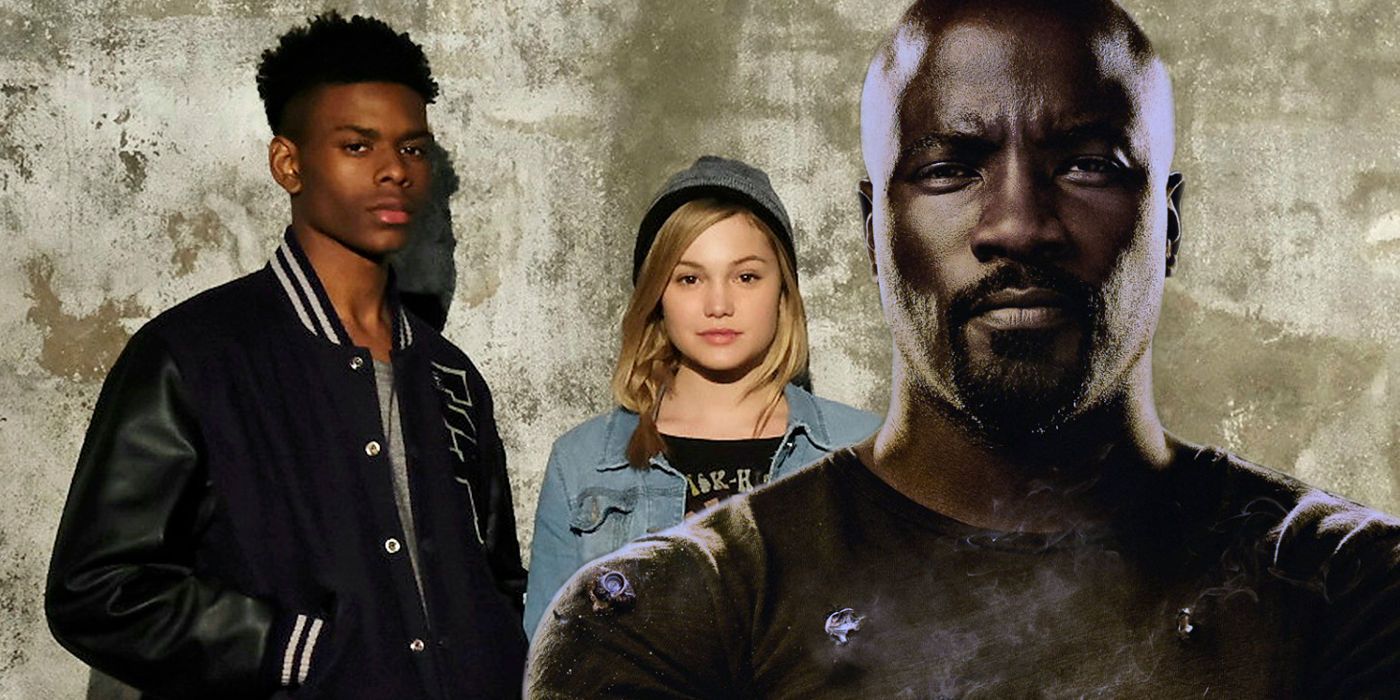 Marvel Television broke new ground through Cloak & Dagger and Luke Cage, as it took its first steps to connect across platforms and merge its shows into a truly connected universe. Connective tissue within the MCU is nothing new. In the movies, characters frequently pop up in movies outside of their own standalone franchises or the obligatory team-up movies like Avengers: Infinity War. Sometimes it's no more than a humorous cameo – such as Loki briefly taking on the form of Captain America is Thor: The Dark World or Captain America featuring on the public service videos at Peter Parker's school during Spider-Man: Homecoming. Other times, it's more substantial, as was the case in Captain America: Civil War, with numerous heroes and even antagonists crossing over to join the fray.
It's not even unheard of in terms of the television properties. Agent Peggy Carter (Hayley Atwell) has appeared in a few episodes of Agents of S.H.I.E.L.D, and of course each of the characters in the Marvel/Netflix collaborations appeared in each other's shows, most notably Luke Cage recurring in Jessica Jones before spinning off into his own show and then teaming with Jessica, Daredevil, and Iron Fist in order to form The Defenders. What makes the crossover between Luke Cage and Cloak & Dagger so unique, however, is that it's the first time the seemingly disparate branches of Marvel Television has reached across different channels. Each of The Defenders standalone shows still stream on Netflix, while both Agent Carter and Agents of S.H.I.E.L.D were and are ABC properties, respectively. Cloak & Dagger, however, airs on Freeform, making its overt connection to Luke Cage all the more surprising – and rewarding.
Related: When Are Marvel's Other Netflix Shows Returning?
In the latest episode of Cloak & Dagger, Detective Brigid O'Reilly revealed that before she moved to New Orleans she served as an officer in New York – more specifically, Harlem. On it's own, the connection is understandably a flimsy one. Unless, that is, viewers also watch Luke Cage season 2, episode 8, "If It Ain't Rough, It Ain't Right." During the episode, Misty Knight (Simone Missick) can be seen speaking with another detective about some of their former colleagues, with it specifically mentioned that "Callahan is in Maui, and O'Reilly moved to New Orleans."
With such an overt name-drop from both shows, this is clearly evidence that both shows are indeed part of the same universe. Even further proof emerges when the comic-books are taken into account. Brigid O'Reilly is a name that should be familiar to anybody who has ever read a Cloak & Dagger book. Though the show is purposefully shrouding her past in mystery, her future could prove equally intriguing to watch unfold, if the show remains true to the source material. Whilst to say more would veer dangerously close to spoiler territory, it's no big secret that the literary tales of Cloak & Dagger famously take place in New York City. The choice to move the setting to New Orleans is strictly a show one – and understandable given both the movies and the Netflix shows have a heavy reliance on the Big Apple. Following on from Runaways, choosing a different setting allows the world to feel even bigger whilst also keep audiences from wonder why The Avengers aren't popping up in every other scene. Regardless, the clear mention of Brigid once residing in Harlem, and that former fellow officers know now where she has moved to, is anything but coincidence.
Whether or not this means Luke Cage or the Runaways, or even Daisy Johnson of S.H.I.E.L.D., will be showing up for a cameo or full-blown appearance will obviously remain to be seen. Either way, this is definitely an exciting step in the right direction. And, who knows, maybe one day the fans will get the crossover between the films and the television shows that they have been clamoring for.
Luke Cage season 2 is currently on Netflix, and Cloak & Dagger season 1 airs Thursdays on Freeform.
The post Marvel Connects Cloak & Dagger to Luke Cage With Crossover Easter Egg appeared first on ScreenRant