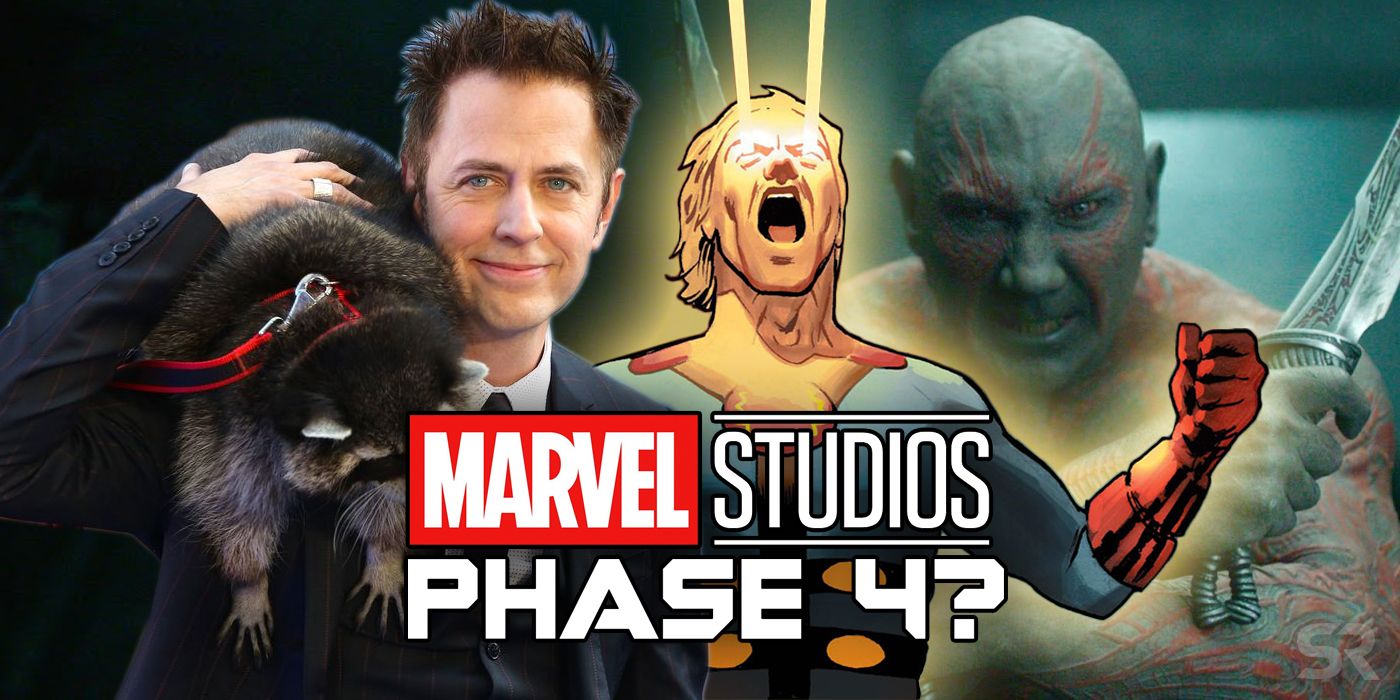 The firing of James Gunn may lead to radical changes in Marvel's Phase 4 slate. Marvel Studios tend to play the long game; in April this year, Kevin Feige revealed that he'd already had meetings about the studio's plans up to 2025. Given that's the case, such a high-profile departure of any major player will inevitably force Marvel to change their plans. And they don't get much more important than Gunn.
Disney fired Gunn in July after a series of old tweets from the director went viral in conservative circles; they featured Gunn joking about such controversial topics as pedophilia and rape. There were subsequent reports that Marvel tried to persuade Disney to rehire Gunn, perhaps even for a different movie, but those efforts seem to have been unsuccessful. At this time, it looks as though James Gunn – once viewed as a key architect in the future of the MCU – has left Marvel Studios for good.
Related: Why Rehiring James Gunn Is Harder For Disney Than Fans Realize
As a result, production of Guardians of the Galaxy Vol. 3 has now been put on hold indefinitely, and presumably Marvel is currently working out how to pivot in light of the shakeup. But that's easier said than done. Here's how Gunn's departure will impact Marvel's Phase 4 slate.
This Page: What We Know About Marvel's Phase 4
Phase 4 is a Secret… But Here's What We Know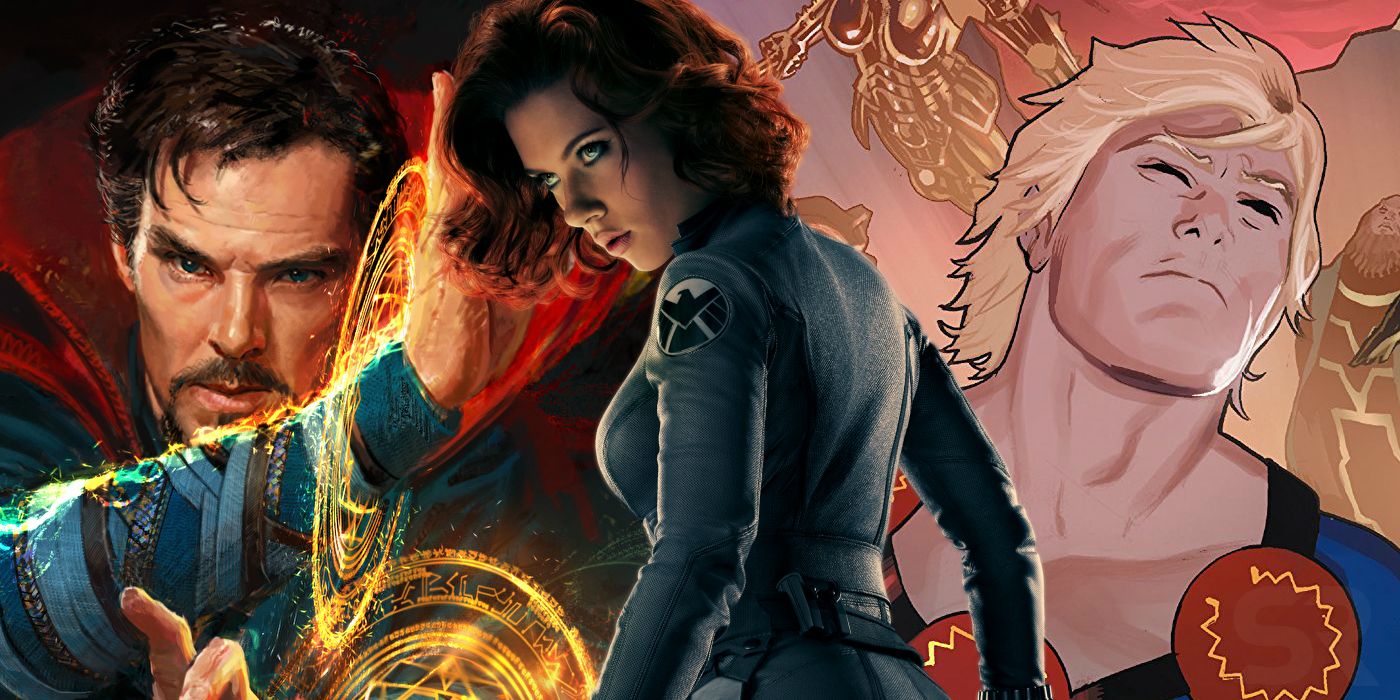 Right now, we don't know much about Phase 4. All Kevin Feige has really confirmed for certain is that he views the first three phases of the MCU as one interconnected saga, a tale that's building towards its conclusion in next year's Captain Marvel and Avengers 4. It looks as though the MCU is being modeled on Marvel Comics' annual cycle of events, where each "Summer Event" forms the basis for the next relaunch. Avengers: Infinity War and Avengers 4 are the "Summer Event," setting up what Feige has described as "the next incarnation of the MCU."
The first film in the MCU post-Avengers 4 will be Spider-Man: Far From Home, a sequel that's set "minutes after" Avengers 4. "It was purposefully done like this," Feige explained. "Like how the events of Captain America: Civil War impacted Peter as he was dropped off by Tony and expected to go back to continue his sophomore year, how the hell are the events of Infinity War and Untitled [Avengers] going to affect him as he, yes, goes back to his junior year?"
Related: Marvel After Avengers 4: Everything We Know About MCU Phase 4
Guardians of the Galaxy Vol. 3 was the only other film officially on the books, with other projects in various stages of development. Production was due to begin in January 2019, with the film eyeing a May 2020 release date. A surprising range of other movies has been confirmed to be in the works, with new franchises such as Black Widow and The Eternals, along with sequels to Doctor Strange and Black Panther. Right now, it's difficult to know which of these films are Marvel's actual priorities, although Black Widow seems to be the furthest along; Cate Shortland has been hired for the movie as the MCU's first solo female director.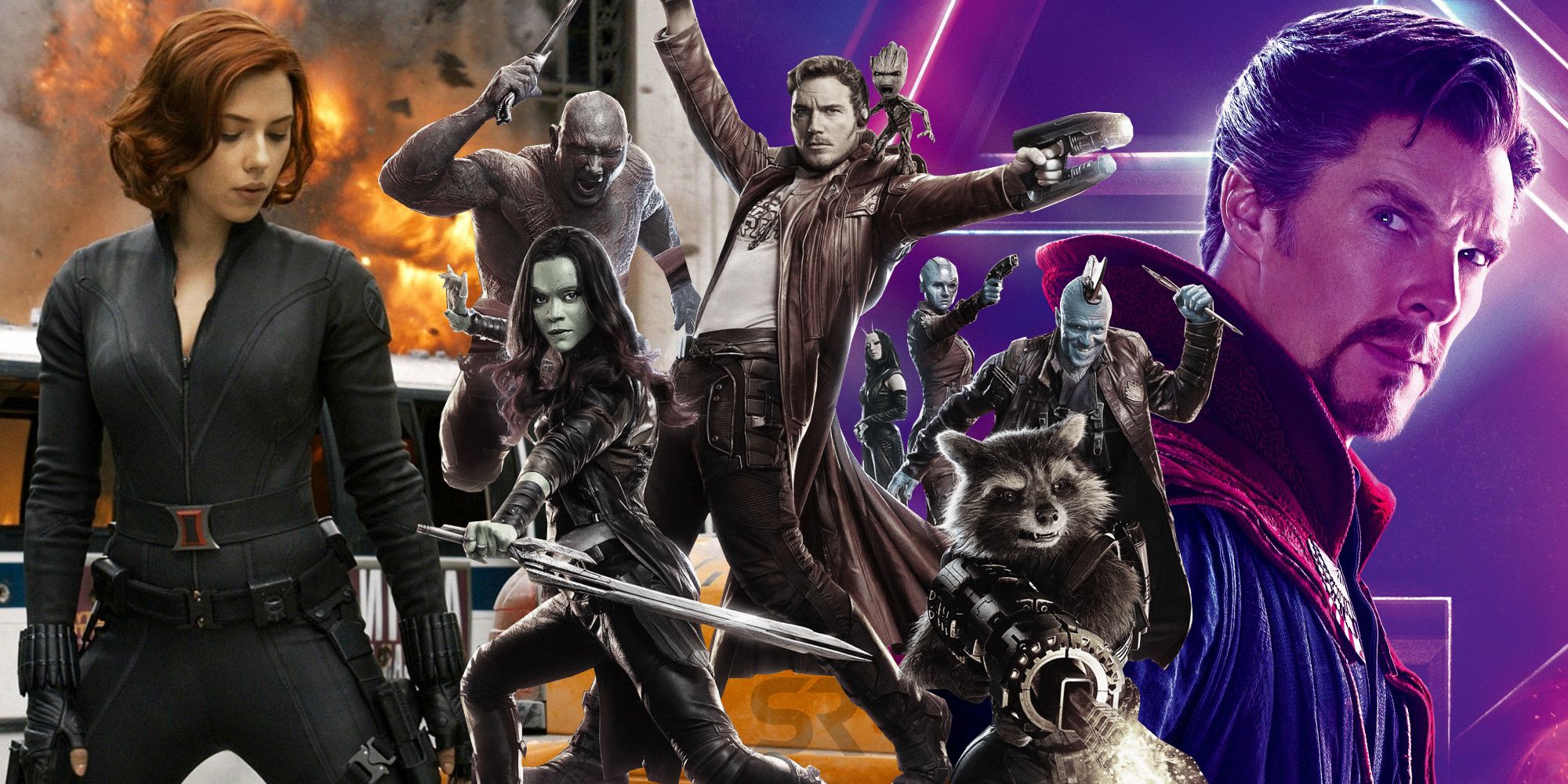 Guardians of the Galaxy Vol. 3's Delay Creates a Release Date Problem
With production on Guardians of the Galaxy Vol. 3 delayed indefinitely, Marvel's immediate challenge is to decide what to release in its May 2020 slot. Marvel has changed release dates before, and even dropped entire films from their slate; Phase 3 was originally supposed to include Inhumans, after all. But this one is a little trickier, given that the clock's ticking on pre-production. What's more, assuming Marvel plan to continue their current pattern, we should expect this to be another sequel; the last few years have seen Marvel release two sequels and launch one new franchise every year. That probably means Black Widow is already part of the 2020 slate, along with one other sequel. Doctor Strange director Scott Derickson recently dropped a cryptic comment that suggests Doctor Strange 2 is finally in the works, which could plug the gap.
Marvel Studios currently has three release dates claimed for 2020 releases; May 1, July 31, and November 6. A short-term solution may be to switch their plans around, moving one of their sequels – or possibly Black Widow – to May; this would give Marvel longer to work on a script for a film they probably weren't expecting to be pushing as a priority just yet. But as early May is one of the biggest release weeks of the year, Marvel would want to lead with a banner series like Guardians, adding complications.
Read More: What Marvel Film Can Take Guardians of the Galaxy's Release Slot?
Ironically, Marvel's secrecy about Phase 4 helps a little. The studio had openly announced their Phase 3 slate, meaning it was possible for viewers to track every change in plans. But Phase 4 is a mystery, and the real impact of all this will never truly be known. In fact, while it's generally believed Guardians of the Galaxy Vol. 3 was intended to be the May 2020 release, that was never officially confirmed.
Guardians of the Galaxy Vol. 3 Was Going to Expand the MCU's Cosmic Future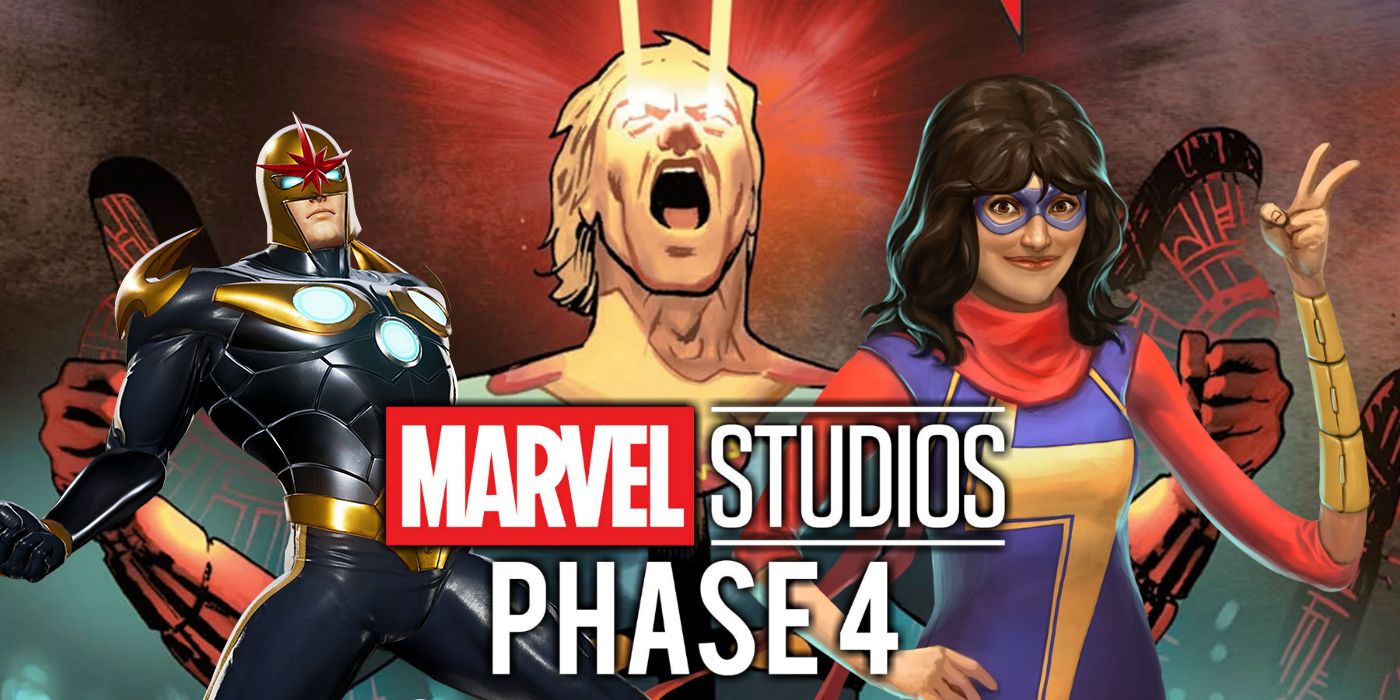 But it's important to understand that James Gunn wasn't just important for Guardians of the Galaxy Vol. 3. The unprecedented success of his franchise had persuaded Marvel that Phase 4 should embrace the cosmic side of the MCU. According to Gunn, Guardians of the Galaxy Vol. 3 was intended to "help to set up the next 10, 20 years of Marvel movies." As far back as August last year, Gunn had revealed that "scripts are already in the works… [for] the next iteration of cosmic characters." Feige had even suggested Gunn himself could be involved with some of these projects.
All that means Gunn's departure, and the delay of Guardians of the Galaxy Vol. 3, are more than one movie and release date. If Guardians 3 was intended to serve as a launchpad for a whole slew of cosmic Marvel movies, then that entire launch is now delayed. What's more, we don't yet know how long the delay will be; although Marvel want to stick with Gunn's script, they'll still need to find a new director to take over. Given Gunn's popularity among the fanbase – he was well known for interacting with fans on social media – his successor will face a difficult challenge. It may be best to push this entire project back a year or more, in order to let the heat die down a little.
Related: What Marvel Cosmic Movies Should Follow Guardians of the Galaxy 3?
But that means problems for Marvel's long-term plans. Remember, Feige has had meetings about projects all the way up to 2025, and Guardians of the Galaxy Vol. 3 was clearly foundational to these plans. So, while the most visible impact of Gunn's departure is the delayed production of a single film and a change to Marvel's 2019 slate, the real consequence of all this could run on for the next seven years or more.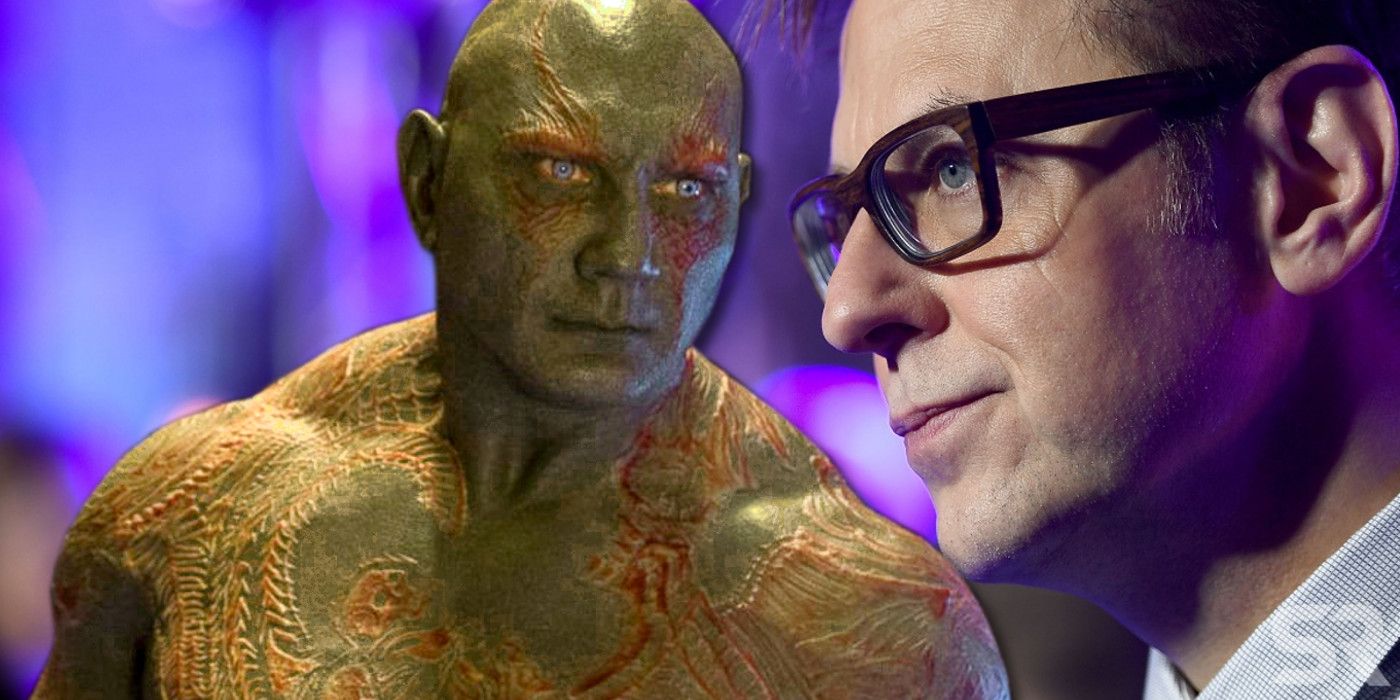 Marvel's Future Stars Aren't Happy
Another complication is that Marvel's stars are distinctly unhappy with the decision to fire James Gunn. Nobody's been more outspoken about this than Dave Bautista, who plays Drax. In his view, Gunn had long since moved on from the immature tweets he posted long before working for Disney, and the decision to fire Gunn saw the House of Mouse cave in to what Bautista calls "CyberNazis." He's openly described continuing to work for Disney as "nauseating," even threatening to quit if Marvel chose not to use Gunn's script for Guardians of the Galaxy Vol. 3. Bautista shows no sign of quieting down about this, still tweeting about it in the last week.
We have no idea how strongly the rest of the Guardians cast are reacting to Gunn's departure; but we do know that they all seem to take Gunn's side in the matter as well. In the immediate aftermath of the firing, several of the other actors – most notably Zoe Saldana and Chris Pratt – voiced their support for the director. Ten days later, the united cast signed an open letter in which they declared that they fully backed him. "We cannot let this moment pass without expressing our love, support, and gratitude for James," they wrote. "We are not here to defend his jokes of many years ago but rather to share our experience having spent many years together on set making Guardians of the Galaxy 1 and 2." In their view, Gunn's apology was from the heart, "a heart we all know, trust, and love."
This leaves Marvel in a very different position indeed. In PR terms, what kind of statements can they expect from the cast when they're doing the rounds promoting Avengers 4 next year? There's no doubt at all that they'll be asked about it, and Bautista at least can be expected to be quite candid about his opinions. Looking beyond Avengers 4, it may be something of a relief for Marvel that contracts for the Guardians cast are close to running out; Guardians of the Galaxy Vol. 3 was intended to be "the end of this iteration of the Guardians of the Galaxy."
Related: Guardians of the Galaxy Contracts: How Many Films Do The Stars Have Left?
Looking beyond Dave Bautista and Guardians of the Galaxy, what do Marvel's other stars feel about all this? It's worth remembering that Gunn was targeted on social media because of his outspoken views on Donald Trump, and many of Marvel's A-listers have been equally critical of the president. Although they weren't as close to him as the Guardians of the Galaxy cast, they're still familiar with him. So it would hardly be a surprise if other Marvel actors, including the likes of Chris Evans and Chris Hemsworth, are also upset at Gunn's abrupt firing. This could potentially even have an impact on contract renegotiation, should any of those stars be considering extending their time with Marvel Studios. What's more, other actors and directors may even be reluctant to approach Marvel, fearful that their political views will lead to them being targeted on social media just as Gunn was. Future casting may have become a little more difficult for Marvel.
–
James Gunn's departure, and the delayed production of Guardians of the Galaxy Vol. 3, are a nightmare scenario for Marvel Studios. In the short-term, Marvel has to decide what to do about their 2020 release slate; in the long-term, the consequences could run on for years, affecting everything Marvel already had penciled in. Making matters worse, several of the actors themselves have openly sided with Gunn, and it's hard to know just how unhappy the rest are with Disney's decision. This could have a massive impact on the future shape of the MCU.