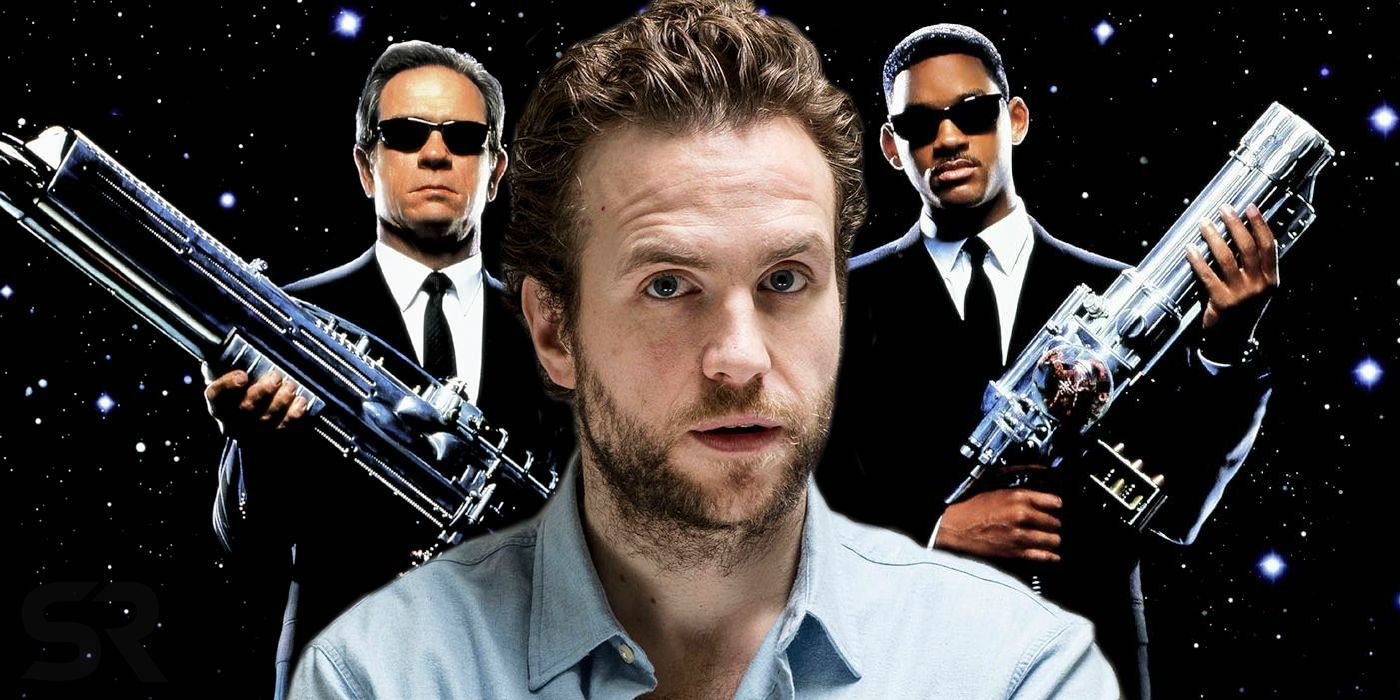 Rafe Spall lines up another blockbuster with Sony's Men in Black spinoff. Its been six years since Will Smith and Tommy Lee Jones made Men in Black 3, and Sony is looking to keep the franchise going without them. The once considered crossover with their Jump Street franchise fizzled out, bringing them into full reboot mode. The Fate of the Furious director F. Gary Gray is taking control of the new film and Sony's giving him a great ensemble. Chris Hemsworth is leaving his MCU role as Thor behind to suit up in a different way and will be the star on the Men in Black film.
Co-starring with Hemsworth is his fellow Thor: Ragnarok star Tessa Thompson. Both will be agents at the London headquarters for the mysterious government agency, which is being led by none other than Liam Neeson. Casting is still ongoing, though, and Sony is adding one of the cast members from Jurassic World: Fallen Kingdom.
Related: Men in Black Spinoff Teaser Poster & Plot Details
THR reports Rafe Spall is joining the Men in Black spinoff in an unspecified role. He is fresh off a villainous turn in Jurassic World: Fallen Kingdom, which is dominating the box office. Spall has also recently appeared in The Ritual on Netflix, Steven Spielberg's The BFG, and Adam McKay's Oscar-winner The Big Short. He isn't the only new addition though, as dancing twins Laurent Nicolas Bourgeois and Larry Nicolas Bourgeois will also appear.
There's currently no word on any of these roles, but this could be another villainous turn for Spall. The core agents have all been cast to this point and he's the first one to join that doesn't have a direct role linked. His character may not have been the best part of Fallen Kingdom, but Spall is certainly capable of delivering a better antagonistic turn. That could just be the case under the watchful eye of F. Gary Gray. The Bourgeois twins though have extremely limited acting experience, but their dancing abilities could be utilized for alien movements perhaps.
With these three additions now confirmed, Men in Black's cast is truly starting to take shape. The film was originally scheduled to already be in production by this point, but there's been no indication that stayed true. Considering the cast is still being finalized and there has yet to be an announcement that filming began, it appears there's been a slight delay. It was just recently that Kumail Nanjiani's role was confirmed as well, so Men in Black doesn't look to be quite ready for cameras to roll. With that being the case, it should be expected for a few other cast announcements to be made in the coming days and weeks.
Source: THR
The post Men in Black Spinoff Casts Jurassic World 2's Rafe Spall appeared first on ScreenRant