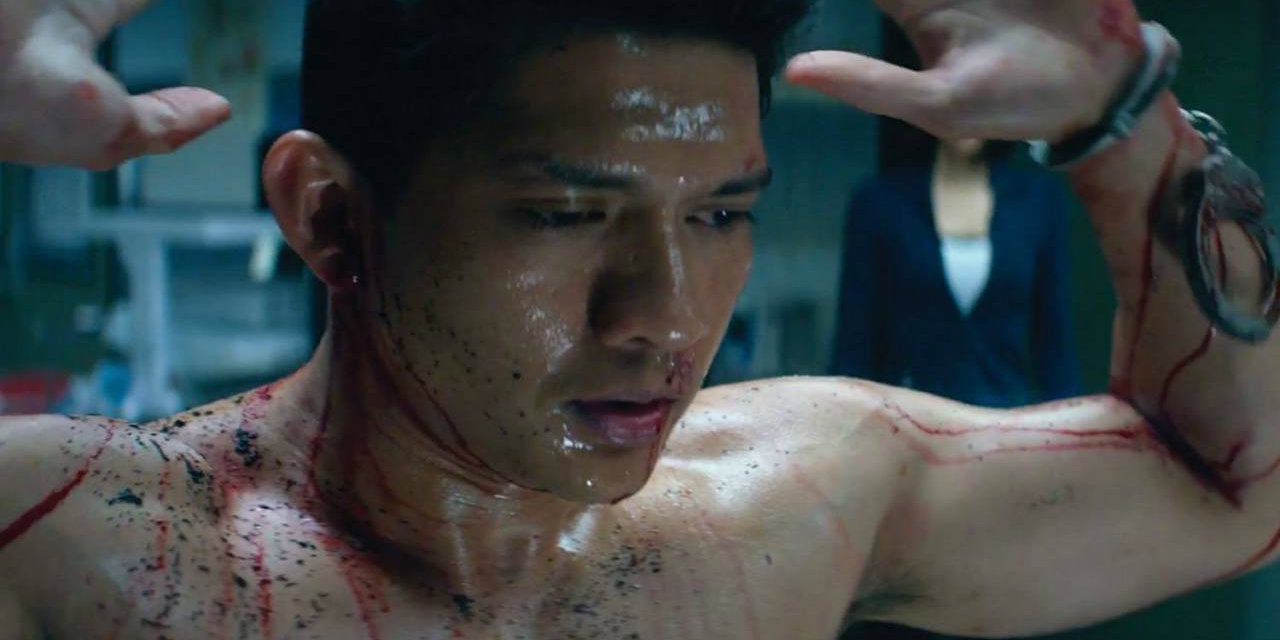 Iko Uwais steals the show in the new red band trailer for Mark Wahlberg's new thriller, Mile 22. Uwais made a splash when he starred in the acclaimed action/thriller The Raid: Redemption several years back, before returning for the (even crazier and more violent) sequel, The Raid 2. Uwais is slowly, but steadily, making a name for himself in Hollywood now, between a brief appearance in Star Wars: The Force Awakens, his key role in Mile 22, and his turn in the upcoming action-comedy Stuber (which stars Kumail Nanjiani and Dave Bautista).
Written by newcomer Lea Carpenter and Graham Roland (the co-creator of Amazon's upcoming Jack Ryan series), Mile 22 stars Wahlberg as James Silva, a member of a top-secret CIA unit. When a foreign police officer (Uwais) defects to the CIA, claiming that he has information on an attack that his country is planning against the U.S., it falls to Silva to protect and keep him alive. However, as the previous Mile 22 trailer illustrated, that's much easier said that done.
STX has released a new trailer for Mile 22 that covers those same plot beats, without revealing much else beyond those broad strokes. What it lacks in new story information, the trailer makes up for with gritty action and thrills, especially where it concerns close-quarter fight scenes with Uwais' character. For more on that, watch the second red band preview in the space above.
Joining Wahlberg and Uwais in the cast here are MMA superstar Ronda Rousey and The Walking Dead's Lauren Cohan as James' fellow CIA agents, along with John Malkovich as his boss. Meanwhile, on the opposite side of the camera, Mile 22 reunites Wahlberg with director Peter Berg for their fourth movie together. The pair have already set to work on their fifth collaboration, in the form of Netflix's upcoming Wonderland book adaptation.
Wahlberg and Berg's previous three films (the docu-thrillers Lone Survivor, Deepwater Horizon, and Patriots Day) were overall well-received by critics, so there's a reasonable chance they will go four-for-four with Mile 22. The pair will no doubt be assisted in their efforts by the film's talented supporting cast, which boasts several up and coming action stars (Rousey, Cohan, Uwais) and dramatic talent like Malkovich (who also worked with Wahlberg and Berg on Deepwater Horizon). STX is hoping to launch a franchise here, so they already have a great ensemble in place for a sequel – should the film perform well enough to warrant one, of course.
Mile 22 opens in U.S. theaters on Friday, August 17.
Source: STX Entertainment
The post Mile 22 Red Band Trailer #2 Unleashes The Raid's Iko Uwais appeared first on ScreenRant