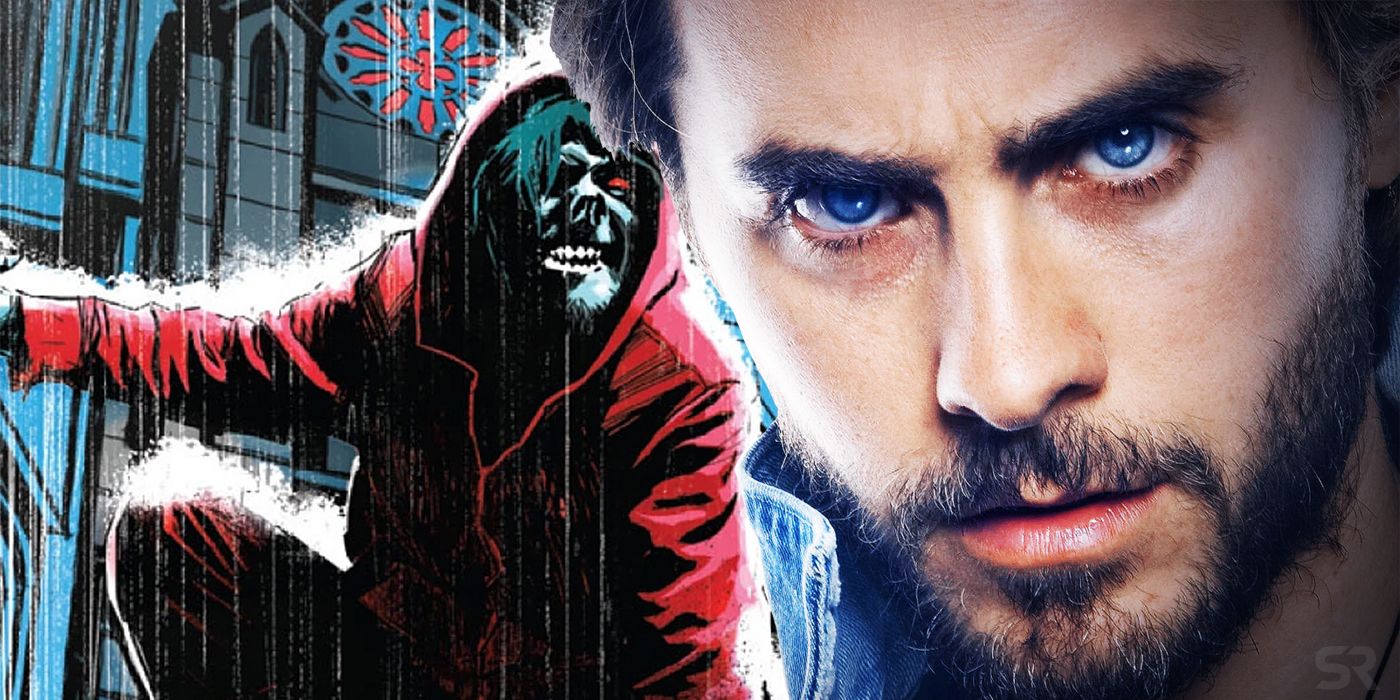 Jared Leto's solo Morbius movie officially receives a July 2020 release date. Sony is in the midst of a great stretch of success thanks to their Marvel films. Spider-Man: Into the Spider-Verse is a major awards winner and guaranteed more animated Spidey adventures in the future, but it was the surprise box office success of Tom Hardy's Venom that gave the studio confidence in their plans for spinoff films for several Spider-Man related characters. One of these is Morbius, which will star Jared Leto as the doctor-turned-vampire.
Sony has moved the film through development rather quickly ever since Leto joined the project last summer. Daniel Espinosa was hired to direct the movie and production continued to move forward with hopes of filming beginning this year. That is very much the plan now as Morbius continues to add cast members, including recent addition Matt Smith. The film was already on track for a release some time next year, and now Sony has confirmed that is exactly what will happen.
Related: Sony's Three Spider-Man Universes Explained
THR's Aaron Couch shared the news that Sony has given Morbius a July 31, 2020 release date. The studio previously staked out this date for an untitled Marvel movie and it was believed at that time to be for Leto's solo film. There are currently no other films scheduled to open this weekend, giving Morbius an early chance to have success at the end of the summer season next year.
Although Morbius is currently set to be the biggest opener the weekend it comes out, it does have stiff competition to follow. Warner Bros. just announced Christopher Nolan's next movie will arrive two weeks ahead of Morbius' debut, and the Leto-led superhero film will have to directly follow the opening weekend of Disney's Jungle Cruise, which boasts Dwayne Johnson and Emily Blunt among its stars. While some may wonder why Sony doesn't just stick Morbius in the same slot where Venom succeeded, that is likely because Venom 2 is all but confirmed to hit theaters next October too.
With filming set to begin very soon, it should be reassuring to fans anticipating this project to already know when it will hit theaters. Outside of Leto in the lead role and Matt Smith's presumably playing the villain, Morbius has also added Adria Arjona as the main love interest Martine Bancroft. The next few months should be filled with additional updates on the project as filming continues through May. Since Morbius' look shouldn't require much of any CGI enhancement, it is very possible that Sony could treat fans with a first look at Leto's vampire form for Morbius in the near future.
Source: Aaron Couch