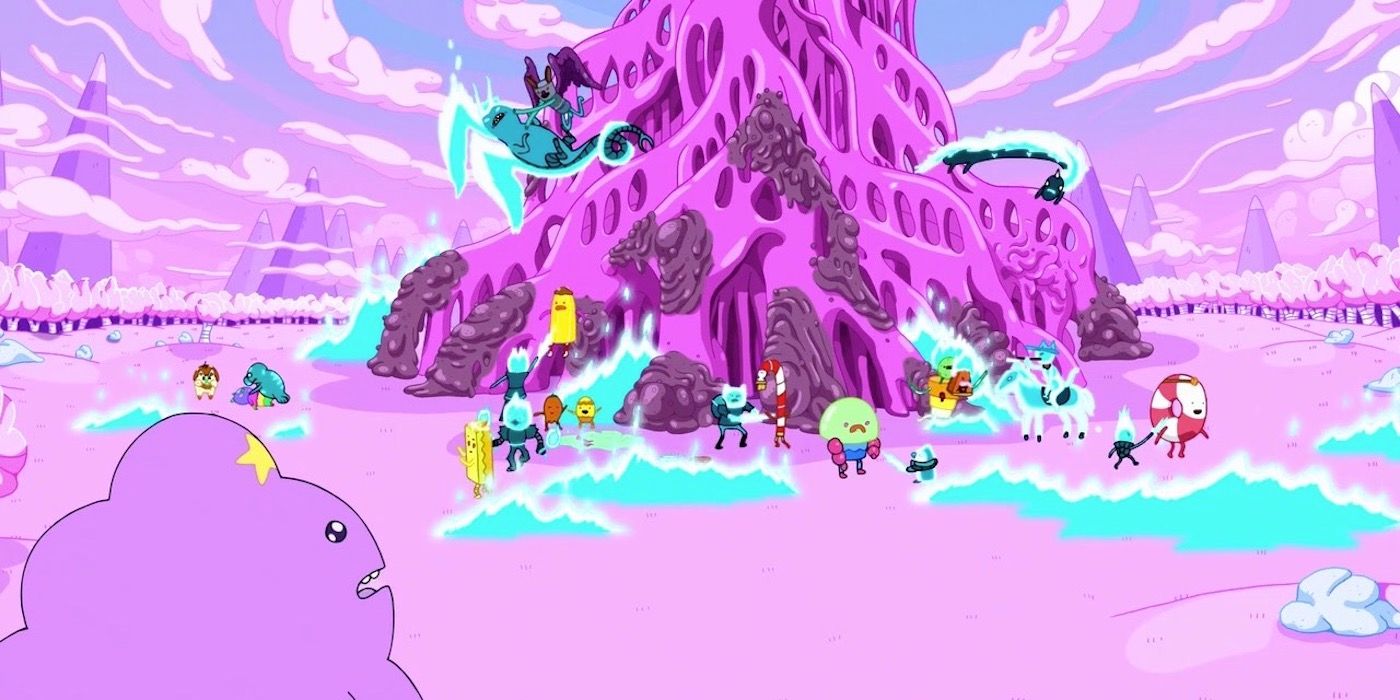 Adventure Time, Cartoon Network's megapopular series about a boy and his magic dog's adventures in a fantasy land in Earth's distant future, is coming to an end. The final, four-part episode, "Come Along with Me," will air on September 3. That's just a day before the massive retail release collecting the last three seasons on DVD. Screen Rant has an exclusive look at some of the bonus content that will be on the four-disc collection.
The series had a pilot on Nicktoons in 2007. But it wasn't until 2010 that it found its home at Cartoon Network and started its 10-season run. The series has spawned merchandise, spin-off video- and board games, and a legion of fans who have made Adventure Time cosplay a staple at conventions. The finale will have Finn and Jake's electronic friend BMO telling the story of the climactic Great Gum War, which will apparently be the final conflict in the land of Ooo. But the realm had been there before.
Related: Adventure Time Series Finale Trailer Previews All-Out War
This clip is an animatic from the episode "Hero Heart." It's a rough version that sits roughly between the storyboarding and actual animation of the episode.  This scene was a part of the ninth-season arc "Elements." In that storyline, powerful magic grants three of Ooo's several princesses access to their purest essence. This splits the land up into four elemental-themed regions: fire, ice, candy, and slime. This clip is from a battle between the childlike Candy Kingdom and the battle-loving Fire Kingdom.
Lumpy Space Princess, who is immune to the different areas' corrupting effects, looks on in horror as her old friends fight, even though it doesn't really look like anyone's hurt too badly. It's still mostly for kids, after all, regardless of how many grownups watch it. The resolution of the story comes when LSP discovers that she, an anti-elemental, has the power to reverse the magic.
Adventure Time: The Final Seasons will include the episodes from Seasons 8, 9, and 10. The series' release schedule has gotten increasingly sporadic throughout its run. Episodes have dropped in small batches with months-long gaps between them, making it difficult to know when actual seasons began or ended. The 10th season, for example, has seen four new episodes air at a time, on a single night, with two or three months between releases.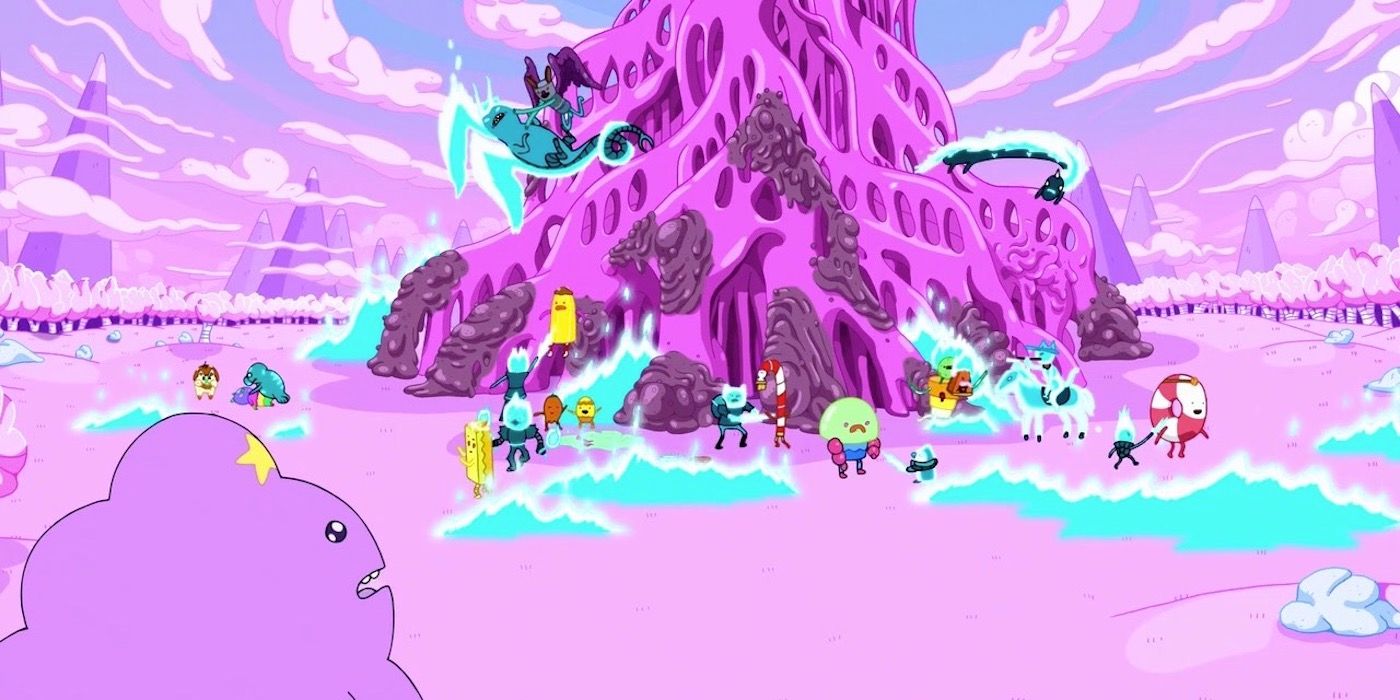 It's been unpredictable for fans, who were never sure when they'd get more of their favorite show. But the good news is that they won't have as long of a wait to own the entire series on DVD. Now they'll just have to wait for the Adventure Time movie.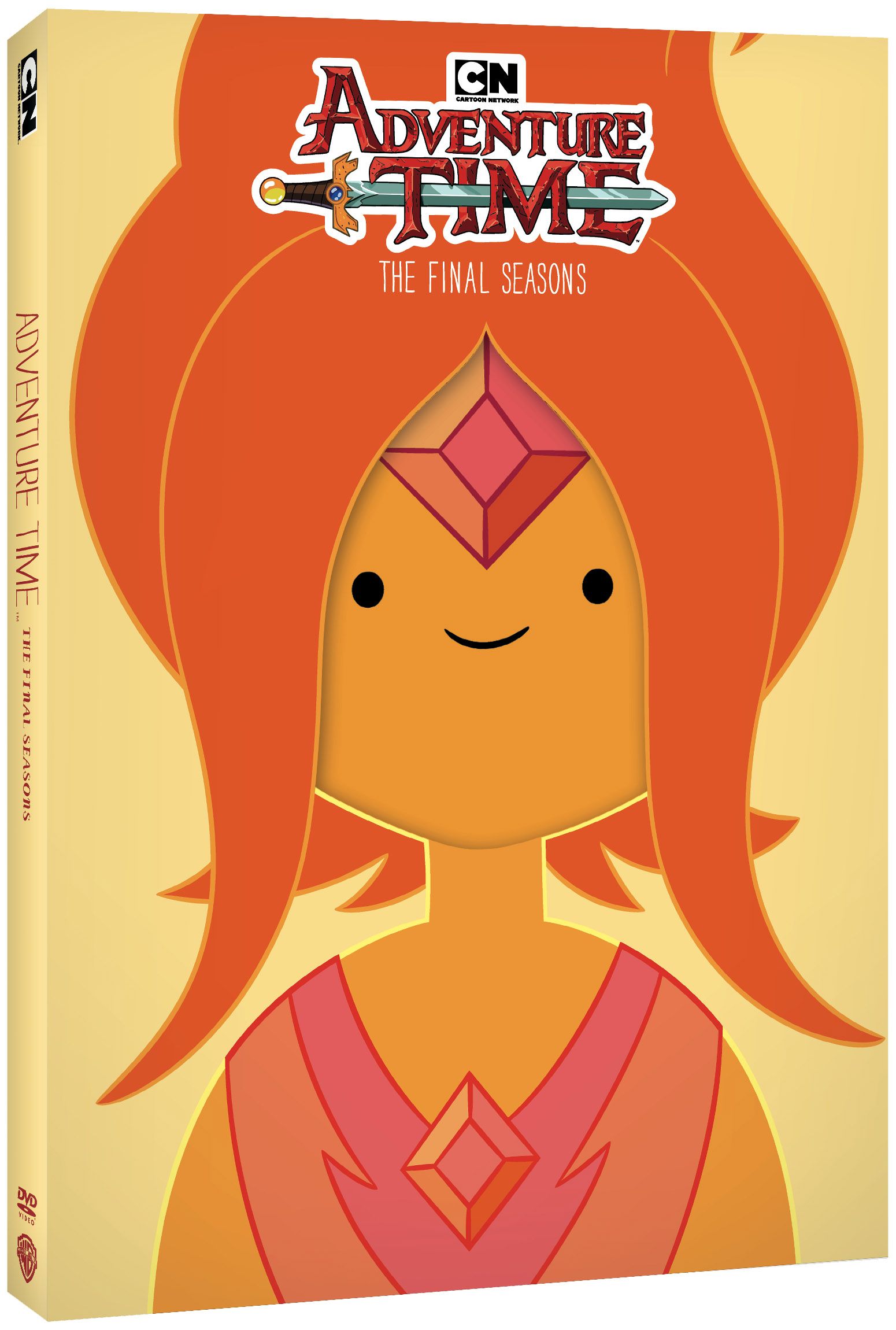 The Adventure Time: The Final Seasons (8,9,10) DVD collection includes 53 episodes, a 44-minute special and a plethora of exclusive bonus content such as an Adventure Time yearbook, animatics, song demos as well as a character art gallery. Additionally, the one-of-a-kind DVD Flame Princess slipcase continues the collectible die-cut slipcases, which were released for previous seasons.