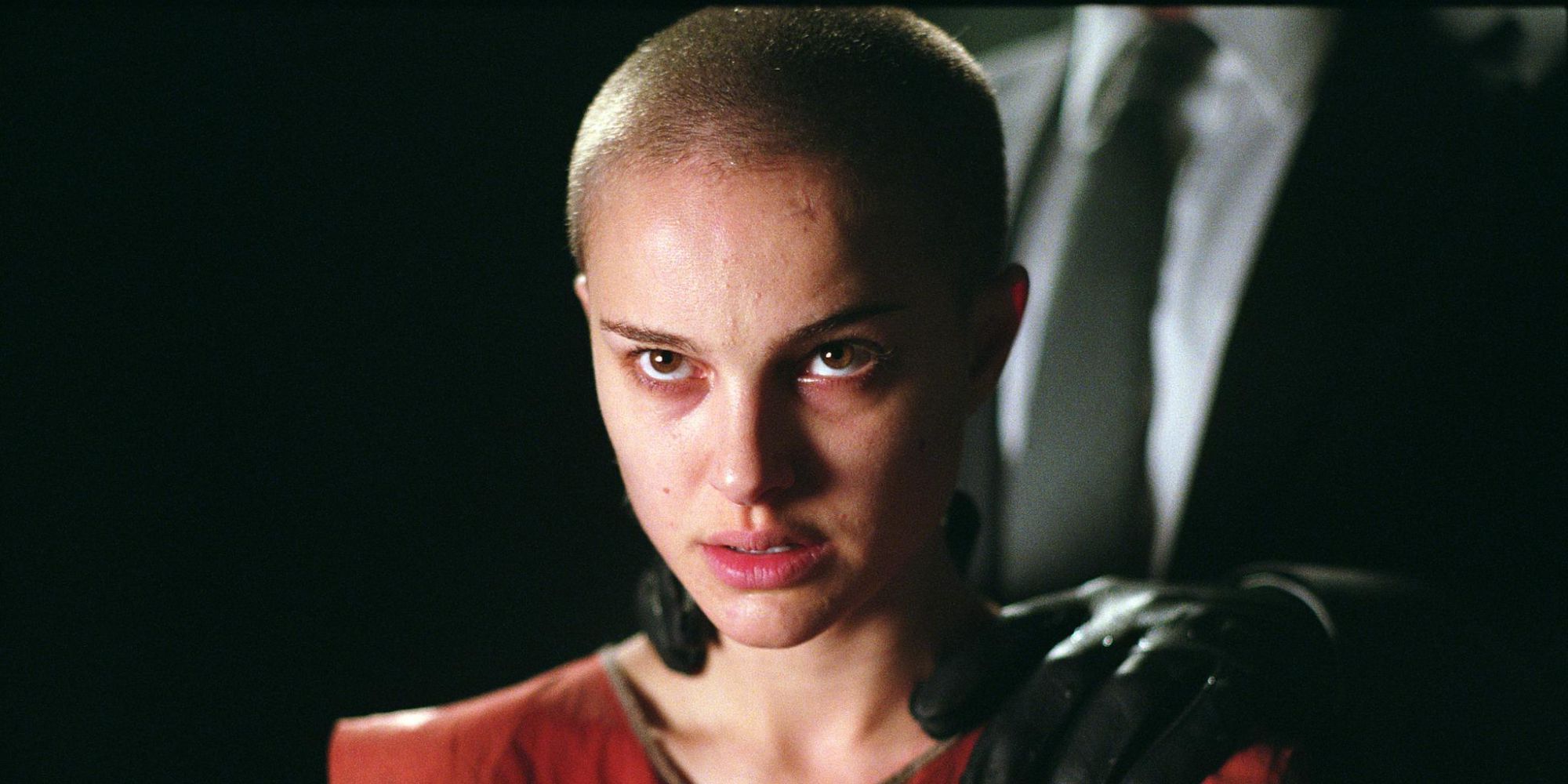 Natalie Portman indicated in a recent interview that she's open to returning for a sequel to 2005's V For Vendetta. Portman starred in the original film as Evey, the co-lead opposite Hugo Weaving's titular anarchist rebel, V.
V For Vendetta, directed by James McTeigue and written by the Wachowskis, was based on Alan Moore's comic book series. The dystopian film is set in Great Britain during an alternate future where the country is ruled by an authoritarian fascist regime. Portman's character Evey joins up with Weaving's V, a revolutionary inspired by real historical figure Guy Fawkes, who planned to blow up the English government's House of Lords during the early 17th century. Evey works with V to hatch the ultimate plot, intended to incite a popular revolution and overthrow the oppressive government.
Portman discussed the film in a recent Buzz Feed Q&A (via Comic Book). When interviewers asked if the actress was interested in making sequels to any of the many popular films she's made over the years, Portman replied, "Maybe V For Vendetta."
After playing Thor's love interest Jane Foster in two Marvel films, the actress certainly has experience with comic book franchises. Lately, Portman seems to have been taking a break from such roles, focusing on smaller indie projects such as Pablo Larraín's 2016 biopic Jackie or Alex Garland's recent mind-bending sci-fi, Annihilation. And while back in 2016 Portman said she was done with the Marvel franchise, the actress indicated to Screen Rant earlier this year that she would love to return in some capacity to the character of Jane Foster.
With her switch of attitude over Marvel coupled with her recent comments on V For Vendetta, it appears as though Portman may be looking to get back into the blockbuster game. Of course, these comments are not the first time a potential new project surrounding V For Vendetta has been teased. Fans of Moore's comics and the 2005 film may remember that last year, there was a rumor that a V For Vendetta television series was potentially in development by the British television network Channel 4.
Fans will have to hope that any potential movie sequel doesn't end up suffering the same fate as that rumored television series, which has not seen any new developments since it was first publicly broached. Of course, that's still more development than there's been on a V For Vendetta 2 movie up until now. However, considering some of V for Vendetta's timely political themes, particularly concerning the film's encouragement of popular involvement in politics, producers might indeed consider and push for a V for Vendetta sequel soon, now that Natalie Portman herself has voiced her support.
Source: Buzz Feed (via Comic Book)
The post Natalie Portman Open to Returning in a V For Vendetta Sequel appeared first on ScreenRant