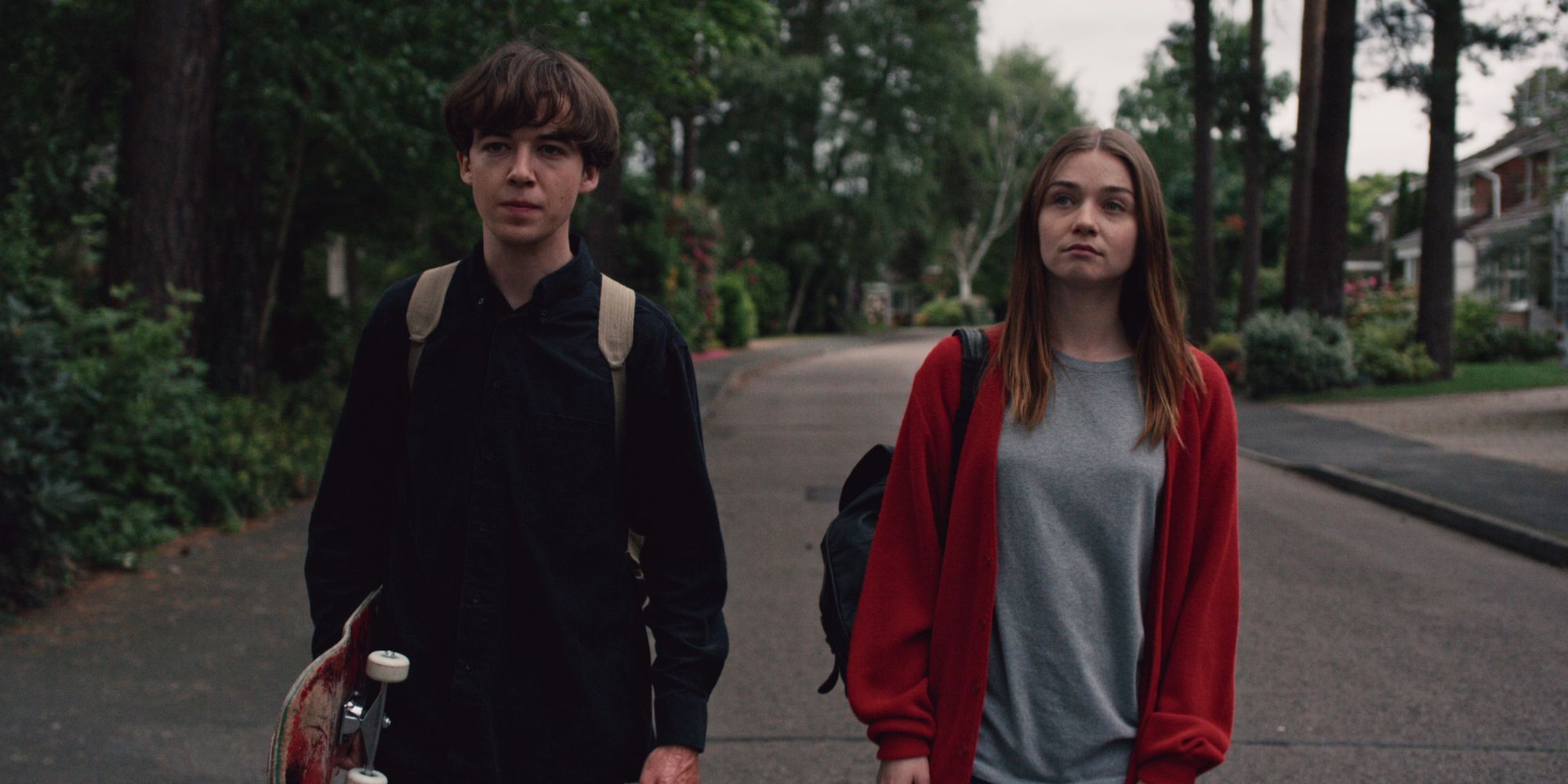 Netflix is ready to spend some more time with a pair of wayward teens, as the service orders season 2 of The End of the F***ing World. The very dark comedy based on the graphic novels of the same name by Charles Forsman hit the U.S. via Netflix earlier this year, and the series was met with nearly universal acclaim. But at a mere eight half-hour episodes, the series wound up being a great deal shorter than your average Netflix binge-watch, leaving viewers with a teen psychopath-sized hole in their regular viewing schedule. 
The series, written by Charlie Covell (Misfists, Peep Show) and directed by Jonathan Entwistle and Lucy Tcherniak, balanced incredibly dark comedy with more serious subject matter, all while wrapping it up in a narrative about a pair of teens that didn't punch down at its two protagonists. Taking a pair of adolescent social outcasts — one of whom believes himself to be a psychopath — and making their relationship believable, relatable, and entertaining is no small feat, but the series managed to do all of the above — in eight half-hour installments, no less.
As reported by TVLine, the series will return now that the streaming giant has ordered more episodes. That means the story of James (Alex Lawther, Black Mirror) and Alyssa (Jessica Barden, Penny Dreadful) and their misbegotten road trip to search out the latter's semi-estranged father, Leslie (Barry Ward) — who's not entirely on the up and up — is not over. Instead, it sounds as though it's just the beginning of a much larger story of self discovery.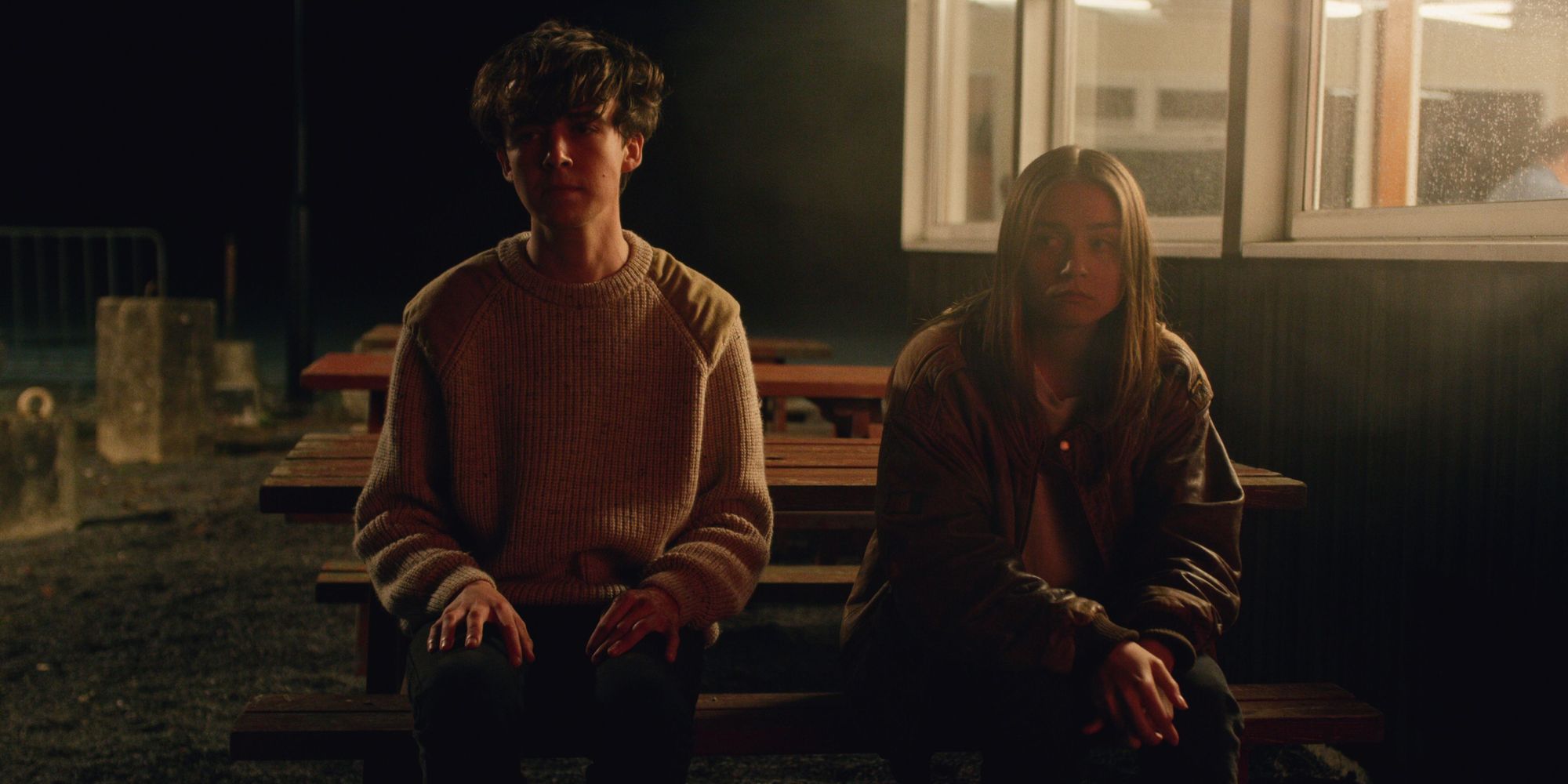 Though it could have been read as an appropriately dark conclusion, the season 1 finale also did what all good stories should, i.e., leave the audience wanting more. In this case, the series now faces the welcome challenge of finding a way out of the tricky narrative corner it painted itself into, all while figuring out what's next for James and Alyssa. And that's saying nothing of their respective parents, the aforementioned Leslie and the far more respectable Phil (Steve Oram).
With viewers struggling to find time for even the biggest shows (yes, even those not airing on Netflix), season 1 may have slipped under the radar for some. If you haven't yet checked out The End of the F***ing World do yourself a favor and binge it before season 2 hits. 
Source TVLine