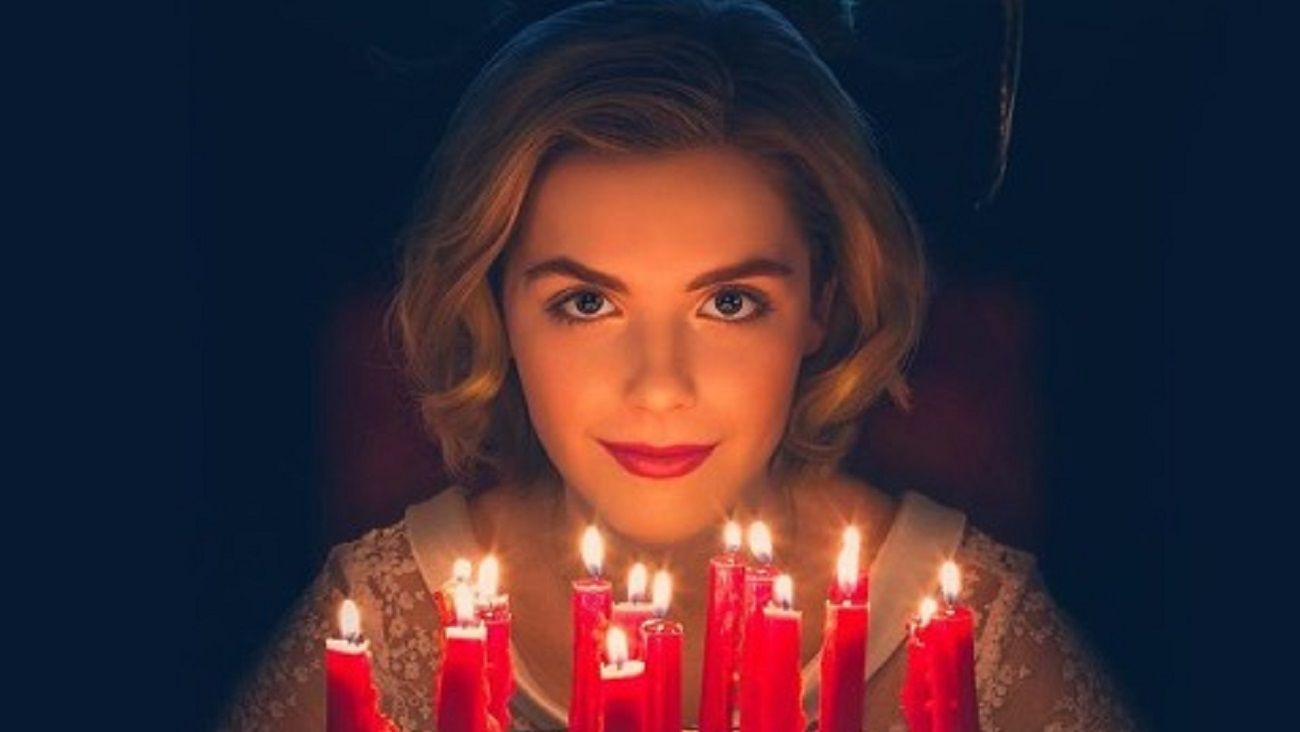 It's important for parents of young children to monitor their children's screen time, but once they hit their teens, let the binge-watching commence! Enjoying a good series with your teenager is a fun and healthy way to bond with them, but which show should you choose? God knows you don't want to sit through a 10-minute love-making session, so Game of Thrones is probably out. Saying that, there are many family-friendly shows on Netflix that can spur deep conversations, keep you on the edge of your seat, or deliver some much-needed belly laughs without making you feel awkward. Here are 10 Netflix shows that parents can (safely) watch with their teenagers.
 RELATED: 10 Uplifting Reality Shows To Watch On Netflix
10. Gilmore Girls & Gilmore Girls: A Year In The Life
When it comes to shows you can watch with your teen, Gilmore Girls is always going to be on the top of the list. The show focuses on the relationship between a single mother and her daughter, and explores issues of family, romance, education, friendship, generational divides, disappointment, social class, and ambition. Following its debut in 2000, this heart-warming drama/comedy ran for seven straight years and was revived in 2016 for a four-episode follow-up.
RELATED: 25 Couples Gilmore Girls Wants Us To Forget
9. Stranger Things
If you haven't already watched it, Stranger Things is the perfect sci/fi horror show for both old and new generations! Parents will love the '80s nostalgia and teens will love the scares, the special effects, and the low-key comedic relief. According to Entrepreneur.com, Stranger Things is the first TV show to bridge the generational gap and tap into the cultural nostalgia of multiple generations. As a result, this supernatural thriller has spawned a massive fandom and a tidal wave of merchandise. Trust me, it's like the perfect lovechild of The Goonies and Alien.
RELATED: 10 Coolest Fan Theories From The Stranger Things Teaser
8. Riverdale
Even if you've never heard of Riverdale, I can guarantee you that your teen has, so why not watch it with them? The series is a teen drama based on the characters of Archie comics and follows the lives of Archie Andrews and his friends who all live in the small town of Riverdale. With its gorgeous young cast and The O.C. level drama, this show was tailor-made for teens, but adults can appreciate all of its dark and gritty twists and turns. Like Stranger Things, Riverdale has a serious fandom for a reason.
7. Chilling Adventures Of Sabrina
Most parents remember Sabrina, The Teenage Witch, starring Melissa Joan Hart, so why not check out the newly-adapted, modern-day version? Like its predecessor, Chilling Adventures of Sabrina is a supernatural TV series based on the Archie comic book character Sabrina Spellman, a typical teenage girl who also happens to be half-witch. Once Sabrina turns 16 years old, she must decide if she wants to pursue the path of darkness or continue on as a regular teen, despite her desire to straddle both worlds. The series is also full of Riverdale references, thanks to them both being from the Archie comics universe, so be sure to watch that one first.
RELATED: Ranked: The Most Powerful Witches In Sabrina
6. The Good Place
I just finished binge-watching The Good Place with my teenage daughter and both of us LOVED it. This series follows Eleanor Shellstrop (Kristen Bell), a woman who wakes up in The Good Place (Heaven) by accident and attempts to hide her bad behavior and misdeeds in order to stay there. This character-driven comedy is laugh-out-loud funny without being crass and explores the concepts of life, death, morality, and philosophy. The show has been praised for its originality, unique characters, superb performances, and light-hearted tone. Trust me, you'll love it.
5. Everything Sucks!
Even though it's not getting renewed for a second season, Everything Sucks! is an enjoyable coming-of-age story that's full of '90s nostalgia and entertaining characters. For those parents who enjoyed Freaks and Geeks, this is basically the less cynical version of the cult classic. Teens will be able to identify with the angst of trying to fit in, the never-ending quest for popularity, and the awkward sexual awakening of adolescence. Don't be misled by the title — the show's theme is overwhelmingly positive.
4. The 100
If your teen enjoys science fiction and/or post-apocalyptic storylines, The 100 is the perfect show to watch together. Imagine thousands of people living in an over-crowded space station for 97 years after a devastating nuclear apocalypse. To rectify the problem with over-population, 100 juvenile delinquents are sent down to the surface to determine whether Earth is habitable. If they land safely, will there be any life there? What lies in wait for them after almost 100 years? Watch and find out, the results will surprise you.
RELATED: What To Expect From The 100 Season 6
3. Glee
Has any TV show ever been as upbeat and positive as Glee? Many of today's popular teen shows are dark and gritty, but for six years Glee managed to tackle important (and often taboo) topics with a beautiful mix of music and comedy that we haven't seen since. Despite being packed with sing-alongs and jazz hands, Glee somehow manages to explore teen sexuality, relationships, and disabilities in an honest, meaningful way. Every teen can relate to the storylines, but if you have a theater kid (like me), then this is a MUST WATCH.
2. The Fosters
Many teen-based shows focus on life at school, but what about life at home? The Fosters follows the lives of a large and blended family consisting of a lesbian couple, their biological son, four adopted children, and two foster children. Similar to This Is Us, the show is a brutally honest glimpse into the world of foster care and adoption, and just how tumultuous life can be behind closed doors. The children in the show come from a variety of different ethnic and socio-economic backgrounds, so growing together as a family is a struggle. The Fosters is beautiful and heartfelt in its honesty and a refreshing look into a different type of family.
RELATED: This Is Us Theory: Why Jack Kept His Nicky Secret From The Family
1. 13 Reasons Why
I know that many parents (including me) have been warned off of 13 Reasons Why by well-meaning friends, family, and educators, but provided your child isn't struggling with mental illness, this is an important film to watch alongside your teen. Be warned, the topics discussed include bullying, rape, and suicide, so it can be particularly intense at certain times. Even so, this show opens the door for important conversations with your teenager that might not otherwise come up. Remember, not all heavy topics should be shied away from.
NEXT: Netflix Explains Decision to Renew 13 Reasons Why for Season 3