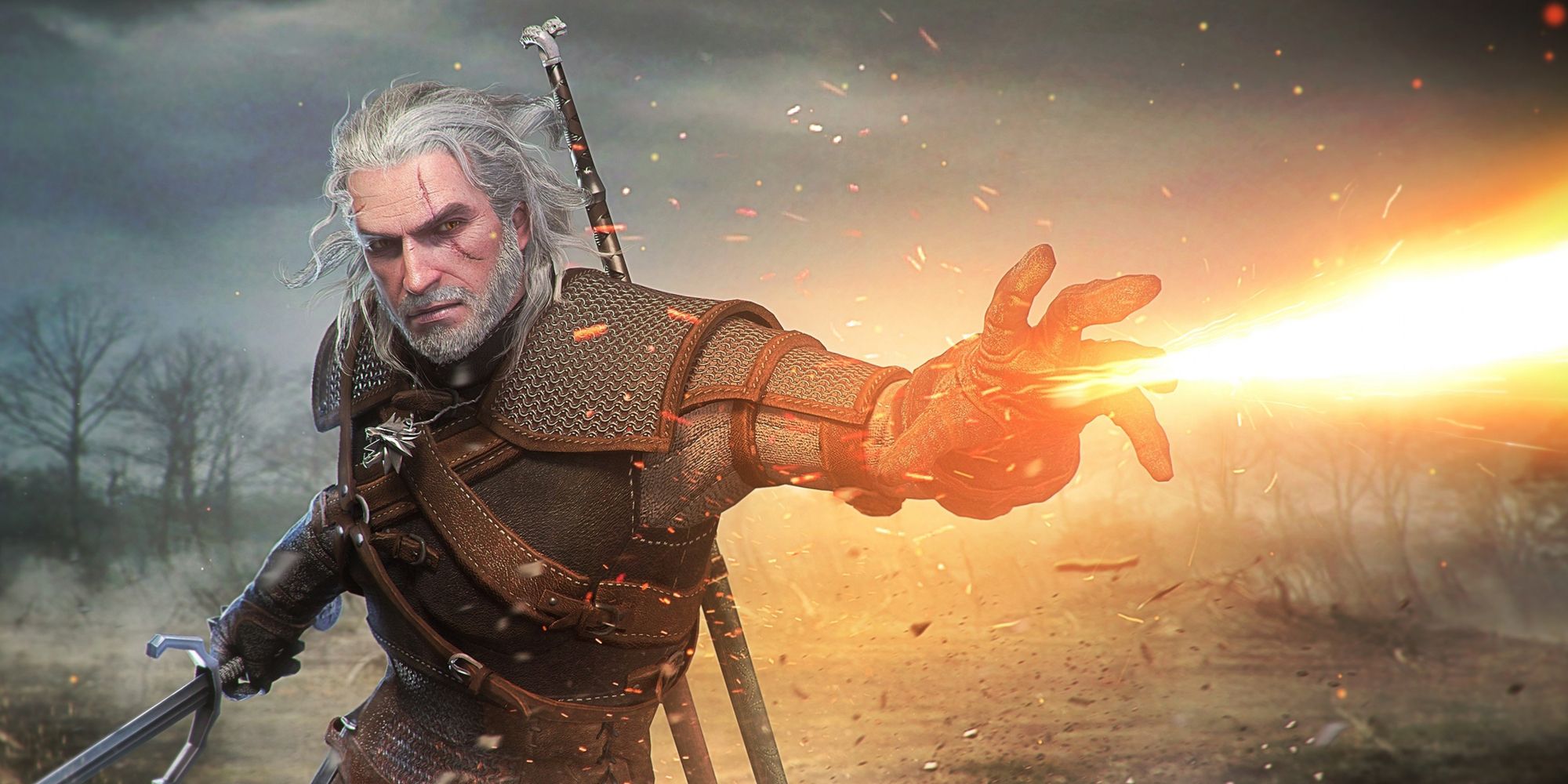 Netflix's upcoming TV series The Witcher is expected to begin casting its key roles soon, such as Geralt of Rivia and Yennefer of Vengerberg. Geralt is the lead protagonist of the series, and the sorceress Yennefer is his on-again-off-again romantic partner. Since The Witcher was announced last year, the Netflix original series has been relatively quiet in its development but this news of casting implies that the series could start production in the near future.
The Witcher will draw inspiration from a series of novels by Polish author Andrzej Sapkowski. It follows its hero, Geralt of Rivia, serving the land by slaying a vast array of fantasy creatures such as gryphons and werewolves. The books were adapted into a series of video games, which rose into substantial popularity with its latest entry The Witcher 3: Wild Hunt. Aside from universal praise from critics for its immersive scope and gameplay, it generated more revenue than the first two games combined. Safe to say, there will be plenty of fan interest in seeing the story of Geralt adapted for the small screen.
According to showrunner Lauren Schmidt Hissrich on Twitter, the casting for the series should be underway soon. Hissrich shared the news along with a photo of a script featuring Geralt, Yennefer, and Jaskier. She also indicates that there is indeed a shortlist of actors for the roles, but is keeping their names hidden for now. However, she does reveal that the show is casting "internationally."
Hissrich goes into further detail to say that there will most likely be audition tapes surfacing on the internet soon, but assures fans that they will be spoiler-free. The scripts given to actors for the auditions will be new scenes written separate from the pilot episode that "illustrate the precise tone, vibe, depth, and emotional resonance we need from Geralt and friends."
In terms of what the tone of the show will be, it's presumed that it will be similarly dark and gritty to its video game companion. Though the game has its fair share of questionably campy moments (its infamous unicorn sex scene), it mostly retains the solemn gloom of its protagonist, Geralt. According to director Tomasz Bagiński, the show's version of Geralt will definitely take cues from the video game version.
Little is known about the plot thus far but the Witcher novels and short stories send Geralt all over the Continent, the series' vast parallel earth setting. The latest game also included a good deal of story dedicated to Ciri, Geralt, and Yennefer's adopted daughter. All of this gives the TV series plenty of material to potentially expand past its first 8-episode season, should it become a hit. While fans may have to wait until 2020 to see if The Witcher show is as successful as its previous adaptations, the popularity of fantasy dramas on telvision, not to mention the video game series itself, should bode well for the new project.
Source: Lauren Schmidt Hissrich/Twitter
The post Netflix's The Witcher TV Series to Cast Geralt and Yennefer Soon appeared first on ScreenRant