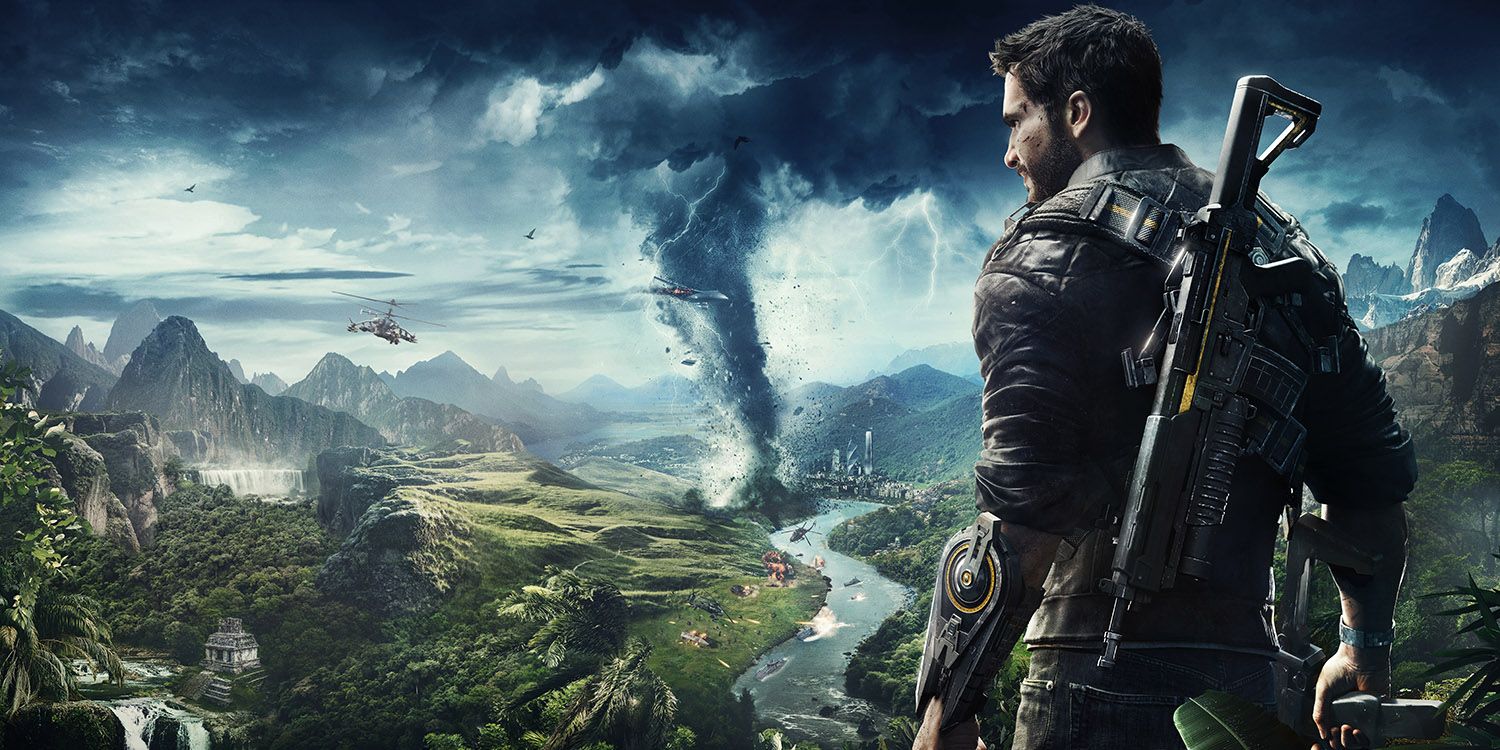 A new gameplay trailer for Square Enix's Just Cause 4 shows what happens when the game's protagonist, Rico Rodriguez, drives into a tornado. The scene of Rico driving toward a tornado was the main highlight of the game's E3 2018 reveal trailer, as extreme weather is said to be one of Just Cause 4's most important new features.
After leaks from Steam and Walmart, the fourth installment of the Just Cause series was finally unveiled at E3 2018 with an explosive trailer. Developed by Avalanche Studios with a brand new engine, Just Cause 4 sends Rico on a new mission, complete with new toys that will present players with even more opportunities for destruction and chaos. Once again, Rico will have to bring peace to a nation ruled by an evil organization.
Related: Here Are All The BIG Games Releasing Fall 2018
One day ahead of Gamescom 2018, Square Enix has released a new gameplay trailer for Just Cause 4. In the trailer, Rico chases after a tornado in a storm chaser vehicle. Fans can watch as the tornado rips apart everything in its way, sweeping away everything from trees, vehicles, and even airplanes as it blows across the countryside. The intense scene focuses on Rico's efforts to put a halt to the tornado's path of destruction. Rico avoids a narrow collision with the tornado and destroys the enemy's wind cannons that are being used to control it.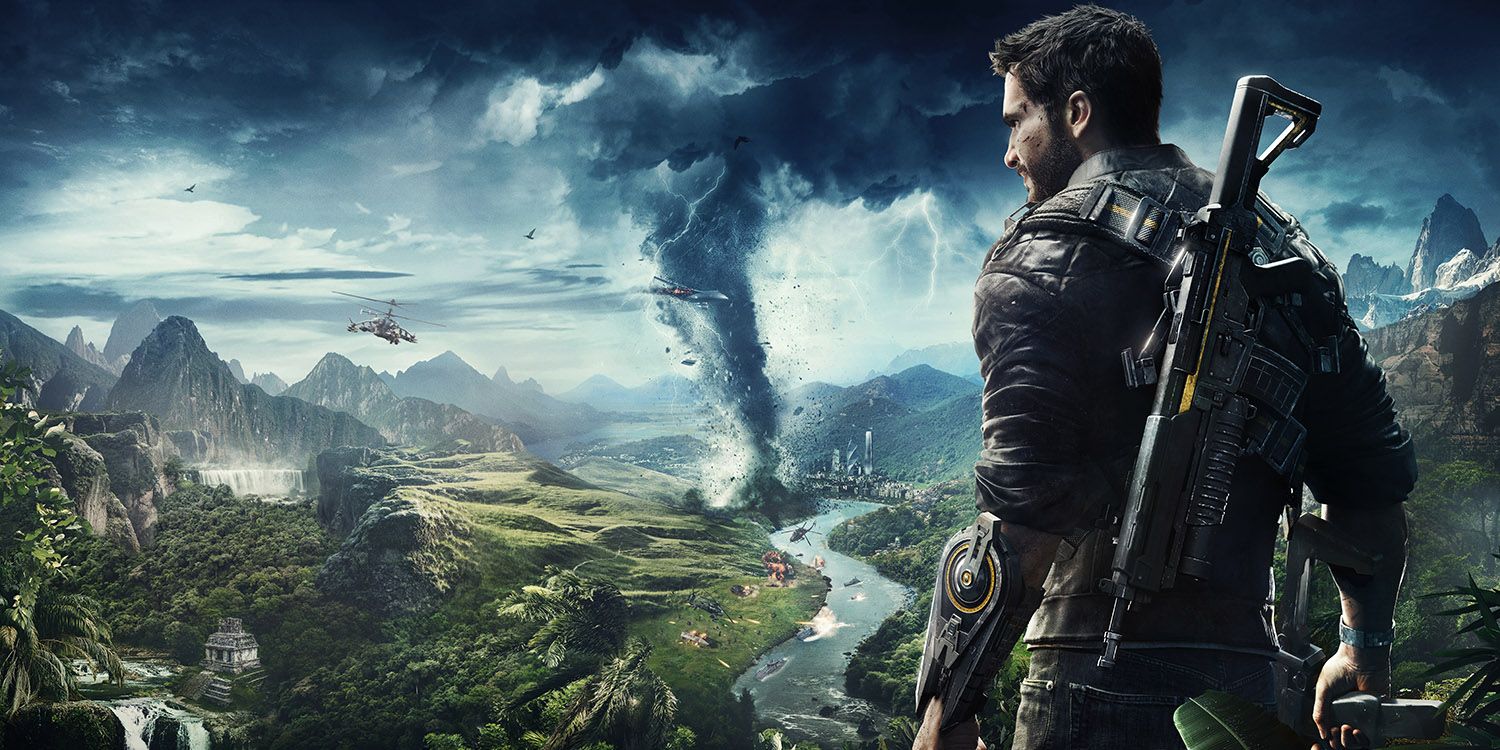 Aside from the tornado, the video also showcases Rico's new gadgets for his grapple. The grapple, which has been an essential tool for both mobility and destruction, now has several new functions, some of which were touched upon in previous trailers. The video reveals that Rico can now use the grapple to deploy rocket boosts, which are bombs that can launch objects in various directions, depending on the trajectory. In Just Cause 3, Rico had to attach rocket boosts himself. The grapple will make it easier than ever to launch vehicles off cliffs, or enemies into the air.
The video makes it clear that physics will be a key factor in the gameplay for Just Cause 4, just as it has been for all games in the series. How it's affected by the addition of extreme weather and disasters like tornadoes is one of the game's most intriguing new elements.
Fans may learn more about the upcoming game at Gamescom 2018, which starts tomorrow.
Just Cause 4 launches December 4, 2018 for the PlayStation 4, Xbox One, and the PC via Steam.
Source: Square Enix