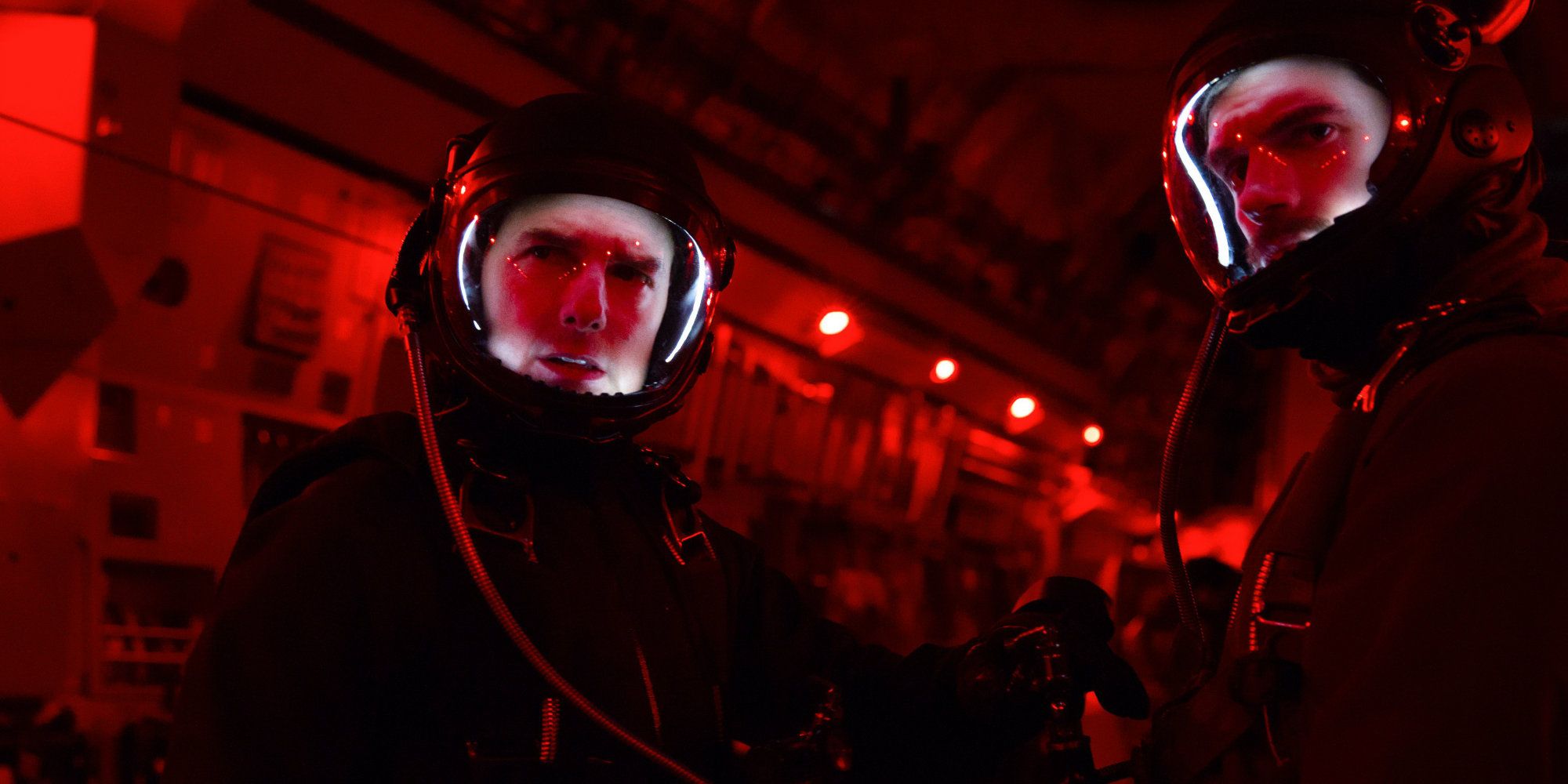 IMF agent Ethan Hunt (Tom Cruise) yet again risks life and limb in a new featurette for Mission: Impossible – Fallout. Even more than the marketing for Mission: Impossible films past, the promotional campaign for Fallout has zeroed in on Cruise's willingness to put himself in real danger with his stunt work. So far, thankfully, the results seem pretty terrific. Fallout looks to include some of the best stunts and set pieces in the franchise yet, whether they involve Cruise going skydiving, flying a helicopter, or breaking his foot as he jumps from one building to another.
In addition, Fallout seems to have a greater sense of continuity than previous entries in the Mission: Impossible series. Whereas the first five movies in the franchise have been somewhat episodic, Fallout appears to be a direct sequel to its immediate predecessor, Rogue Nation. That only makes sense, given that Fallout was directed by Rogue Nation helmsman Christopher McQuarrie – the first director to helm more than a single Mission: Impossible film. As such, Fallout naturally picks up the story threads that McQuarrie left dangling in his previous installment.
The new Fallout featurette announces that tickets are now on sale over at Fandango, while once again highlighting Cruise's life-threatening stunts. As the film's marketing has confirmed, Rogue Nation costars Rebecca Ferguson, Alec Baldwin, and Sean Harris are all back in some capacity for Fallout. Joining them here are Cruise and his trusted peers (Ving Rhames, Simon Pegg), as well as the series newcomers Angela Bassett and Henry Cavill. For more on that, watch the latest Mission: Impossible – Fallout video in the space above.
McQuarrie has been Cruise's collaborator for ten years now, having written and/or directed the actor's WWII thriller Valkyrie, his first Jack Reacher movie, Cruise's sci-fi action film Edge of Tomorrow and, of course, Rogue Nation. Their collaborations have thus far been rock-solid across the board and each had their own sense of style – not to mention, genre flavor. Based on the trailers, Fallout ought to keep their winning streak alive while bringing something fresh to the table that sets it apart from Rogue Nation (or any of the previous Mission: Impossible movies, for that matter).
As far as box office goes, Fallout will be arriving in the same late-July slot that served Rogue Nation well three years ago. The film won't have much direct competition either, seeing as the other wide release opening that weekend (see: Teen Titans Go! To The Movies) is geared towards a very different crowd. Unless word of mouth is unexpectedly poor, the odds are in favor of Fallout reaching the same levels of commercial success as the last two Mission: Impossible movies in particular (Ghost Protocol and Rogue Nation).
So much for Ethan's retirement plan…
Source: Paramount Pictures
The post New Mission: Impossible – Fallout Video Confirms Tickets Are On Sale appeared first on ScreenRant