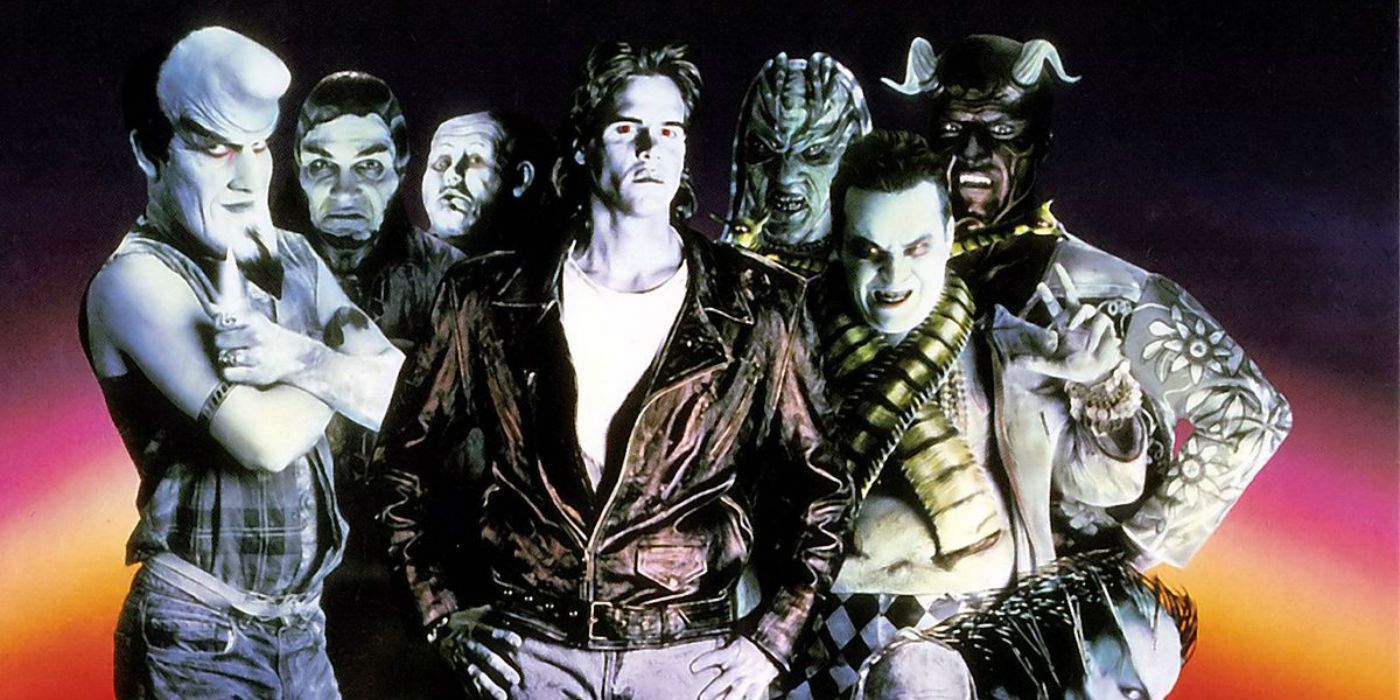 Clive Barker is returning to the underworld of Midian for a Nightbreed TV series. Following his breakout success with directing Hellraiser, Barker decided his next project would be an adaptation of his fantasy novel Cabal, which was renamed Nightbreed. The story follows a seemingly normal man who dreams of an underground city filled with monsters who hide from society and joining their ranks after transforming into a creature himself. He soon has to lead them in a fight for survival when their secret lair is uncovered by humans intent on wiping them out.
Barker intended Nightbreed to be the Star Wars of horror movies, with the monsters being the heroes and humanity being the villains. Unfortunately, the producers misunderstood this intent and forced Barker to reshoot and re-edit the movie to lessen that subtext and make David Cronenberg's evil doctor the main villain. Barker was left disappointed with the released version and it failed to launch a planned franchise. But after the original footage was unearthed, he was able to assemble a director's cut of the movie in 2014.
Now, Deadline reports Barker is teaming up with writer Josh Stolberg (Jigsaw) to develop a Nightbreed TV show for Syfy, which will follow the outcast monsters as they try to find a new refuge when their old home is destroyed. The show will presumably be a reboot unrelated to the 1990 movie, though the plot synopsis sounds like the storyline for the unmade sequel.
A cult fan base has sprung up around Nightbreed in the years since it came out in cinemas, due to the rich mythology of the creatures, the incredible practical special effects and the race relation subtext. Nightbreed hinted at a much bigger world than the movie was able to depict, so a TV series should be able to really flesh things out.
Barker is probably best known to moviegoers for the Hellraiser franchise, though he hasn't had any direct involvement since 1996's Hellraiser: Bloodline. He took to Twitter in 2011 to hilariously deny he had anything to do with cheap, straight to DVD effort, Hellraiser: Revelations, after the movie's trailer tried to link him to it. Barker did write a screenplay for a Hellraiser reboot, but that project has – somewhat fittingly – been trapped in development hell for over a decade.
In this case, news of a Nightbreed TV show should please fans of the movie who always wanted more from that universe, and it could introduce a new generation to Barker's work as well.
Source: Deadline
The post Nightbreed TV Series From Clive Barker In The Works At Syfy appeared first on ScreenRant