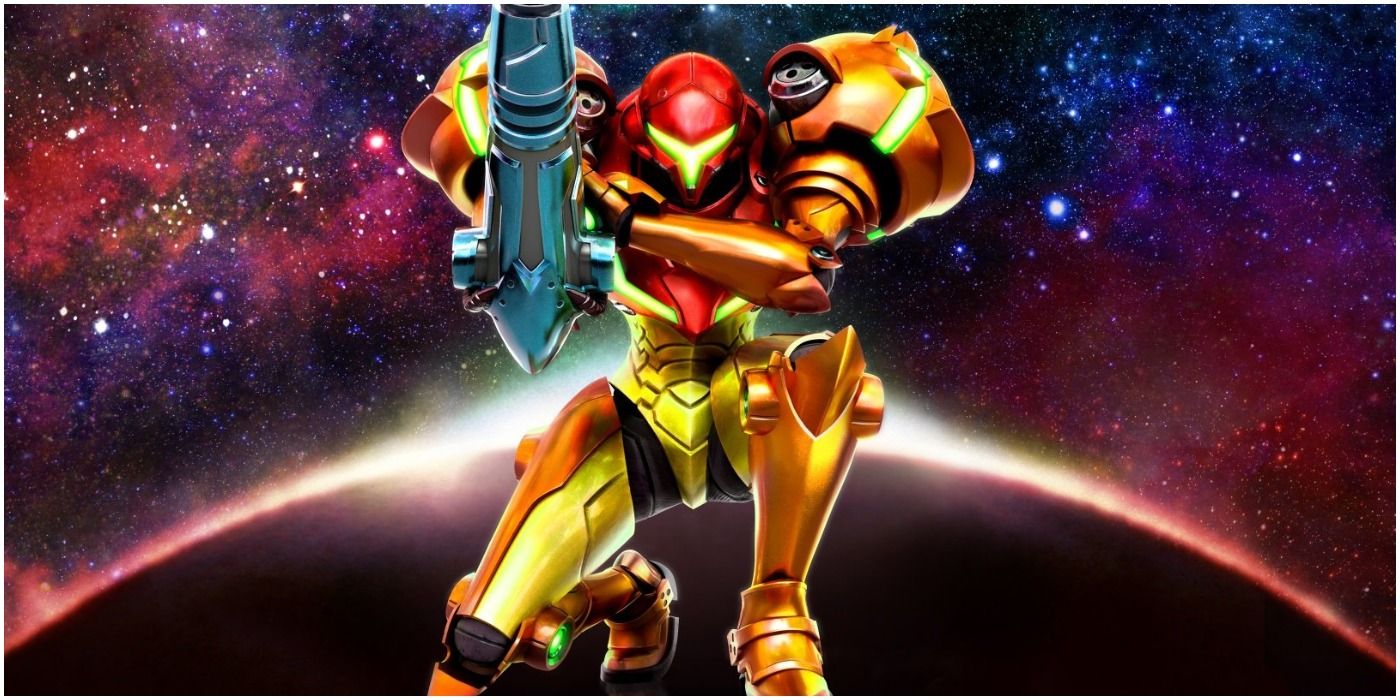 Nintendo has just announced that all development on Metroid Prime 4 has been scrapped and the project is starting over from scratch with the aid of Retro Studios, who developed the first three Metroid Prime games.
Metroid Prime 4 is one of the most highly-anticipated games coming to the Nintendo Switch and it was expected to be released in 2019, but it looks like the fans of Samus Aran might be waiting a few more years before they can return to her series. There hasn't been any footage of Metroid Prime 4 outside of a logo for the title, which led many fans to believe that the game was still in an early stage of development, but no one could have anticipated that things were going so badly behind the scenes.
Related: Captain Marvel's Brie Larson Wants To Make A Metroid Movie
Nintendo General Manager of the Entertainment and Development Division Shinya Takahashi hosted a video that was uploaded to Nintendo's official YouTube channel, explaining the Metroid Prime 4 situation. Takahashi stated that Nintendo was aware of the passionate response to the Metroid Prime 4 announcement at E3 2017 and that they were dissatisfied with the current quality of the Metroid Prime 4 development, which means that the game as it exists now is being canned.
There is a silver lining to this story, as the development of Metroid Prime 4 is being started over in collaboration with Retro Studios, which was the development house that created the first three Metroid Prime games. The fact that development is starting over means that we won't be seeing Metroid Prime 4 for a long time, which is something that Shinya Takahashi admits in the video.
It's a shame that Metroid Prime 4 has been delayed, but the fact that Nintendo realized that the quality wasn't living up to the standards of the series means that they want to do their best to meet the expectations of the fans, even if it means losing money on existing development costs. The fact that Retro Studios is back on board is also a huge deal, as the first three Metroid Prime games are some of the best video games of all- time. The return of Retro means that they have a chance to surpass their original trilogy and bring something truly special to the Nintendo Switch.
The people who are really going to suffer in this situation are Nintendo, as one of their most anticipated games of 2019 has now been pushed back several years. There are a few other highly-anticipated games coming in 2019 like Animal Crossing and the next generation of Pokémon games, but we know almost nothing about these titles and they are just as likely candidates for a delay as Metroid Prime 4. One thing is for sure – Nintendo really needs to put out a Direct in order to give a clearer picture of their software lineup for 2019, as Luigi's Mansion 3 and Yoshi's Crafted World won't be enough to help the company maintain the momentum they earned in 2018.
Source: Nintendo