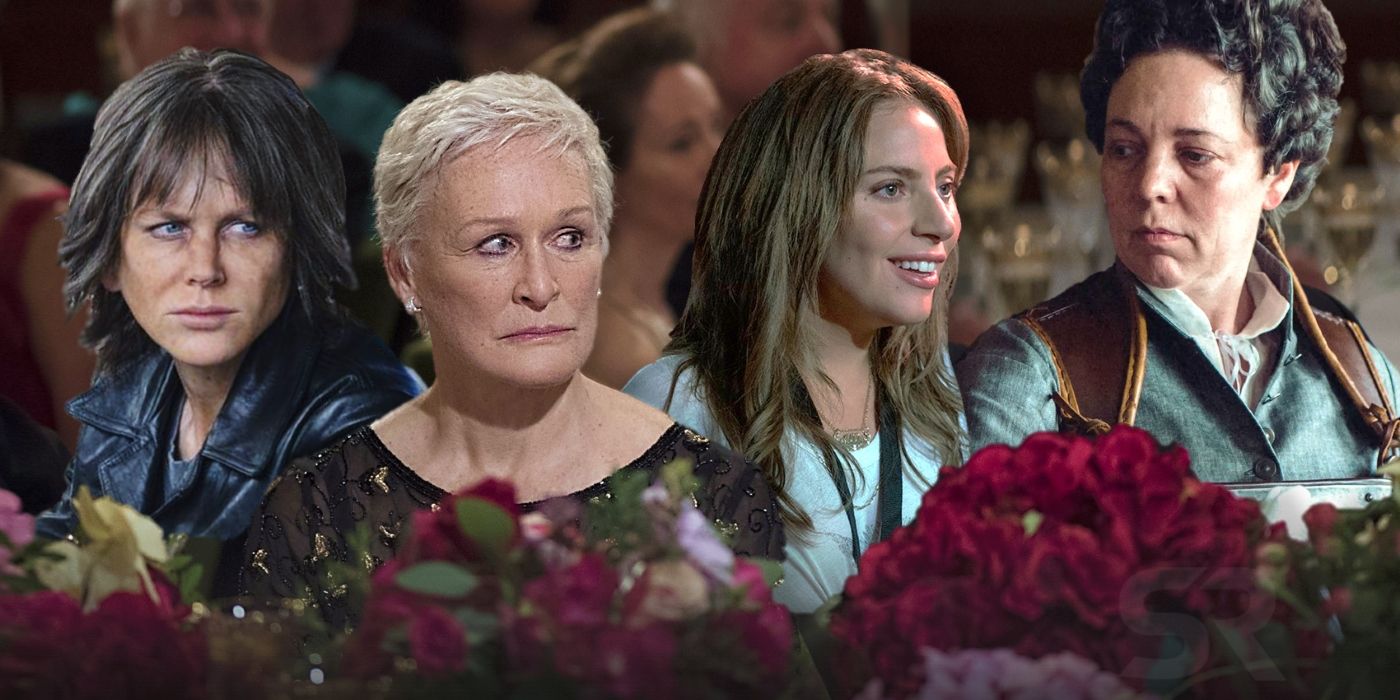 With Oscar season in full force, it's time to take a look at who the leading contenders for Best Actress are this year. In recent weeks, the race is starting to take shape and there's a bit of clarity as cinephiles debate amongst themselves which titles are the best. So far, we've heard from the National Board of Review, American Film Institute, and Golden Globes (among others), which have helped raise the prospect of some films, while sinking the chances of others. At this stage, there are no clear frontrunners yet, but people have a better idea of who's realistically in the running.
One key category film fans like to follow is Best Actress, and as always there is no shortage of worthy performances in contention. It's shaping up to be an exciting competition filled with plenty of big names that left a sizable impression with their work this year. Here are our Best Actress predictions as things start to heat up some more.
Glenn Close – The Wife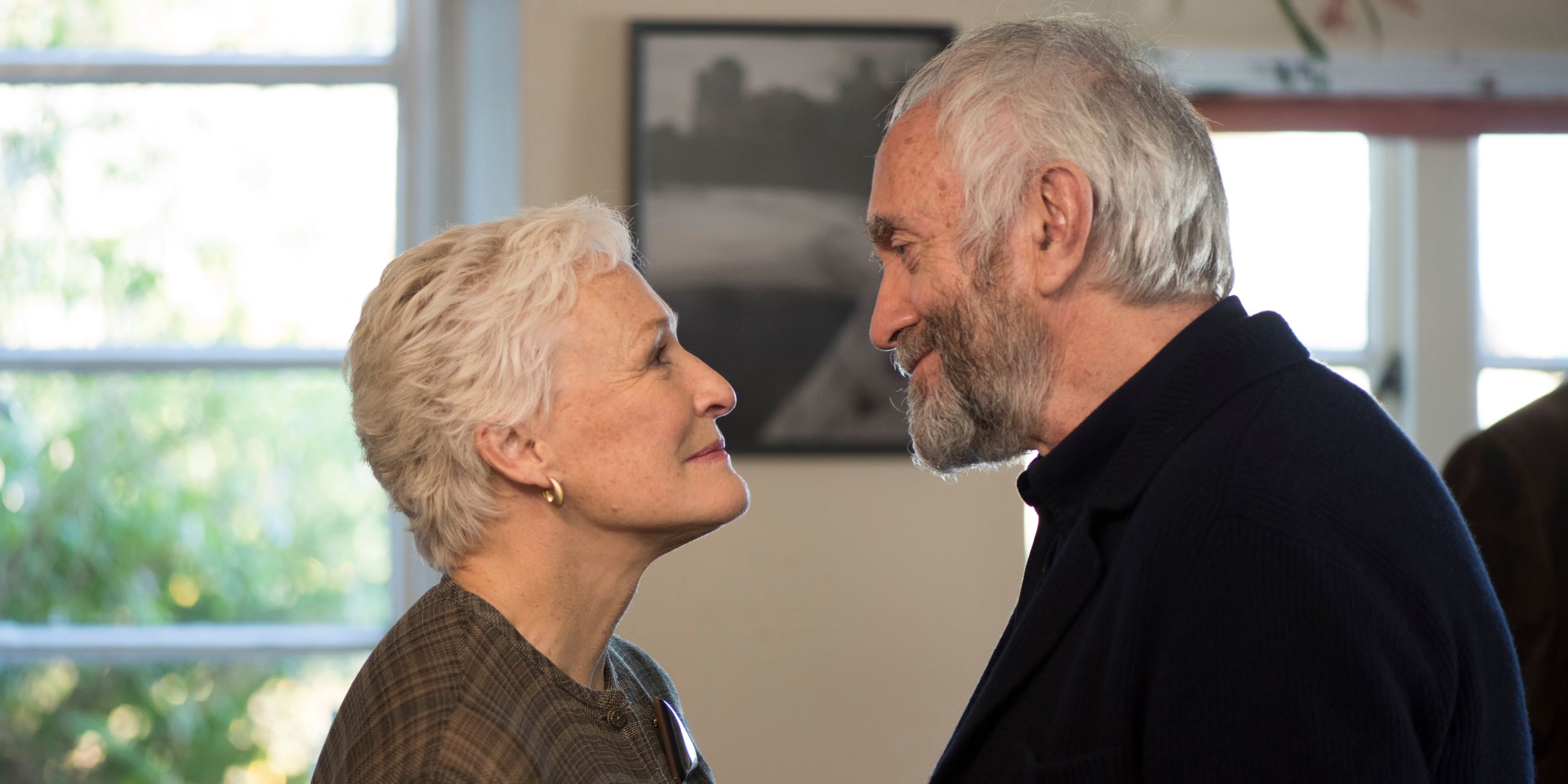 The veteran actress has been nominated six times in her career (most recently for 2011's Albert Nobbs) and has never won. That's an extraordinary statistic and definitely gives Close the classic "overdue" narrative to play up on the campaign. Historically, whenever an Academy favorite stacks up this many nods and keeps coming up short, it's only a matter a matter of time before that changes. A recent example of this is Leonardo DiCaprio, who won his elusive first Best Actor trophy back in 2015 for The Revenant. DiCaprio had been nominated in the acting categories four times prior in his illustrious career, and it was his time.
After passing Close over a near-record number of times, the Academy may be finally ready to reward her for her excellent work in The Wife. She earned strong reviews and is doing fairly well in the precursors, picking up a Golden Globe nomination in the Best Actress – Drama category and earning other nods from the Film Independent Spirit Awards and the Gotham Awards. The Wife is fairly small in comparison to other films in the Oscar race, and isn't expected to be much of a player across the board. But Close is too good in the movie to ignore, and she may finally get her shot to walk on the Oscar stage.
Lady Gaga – A Star is Born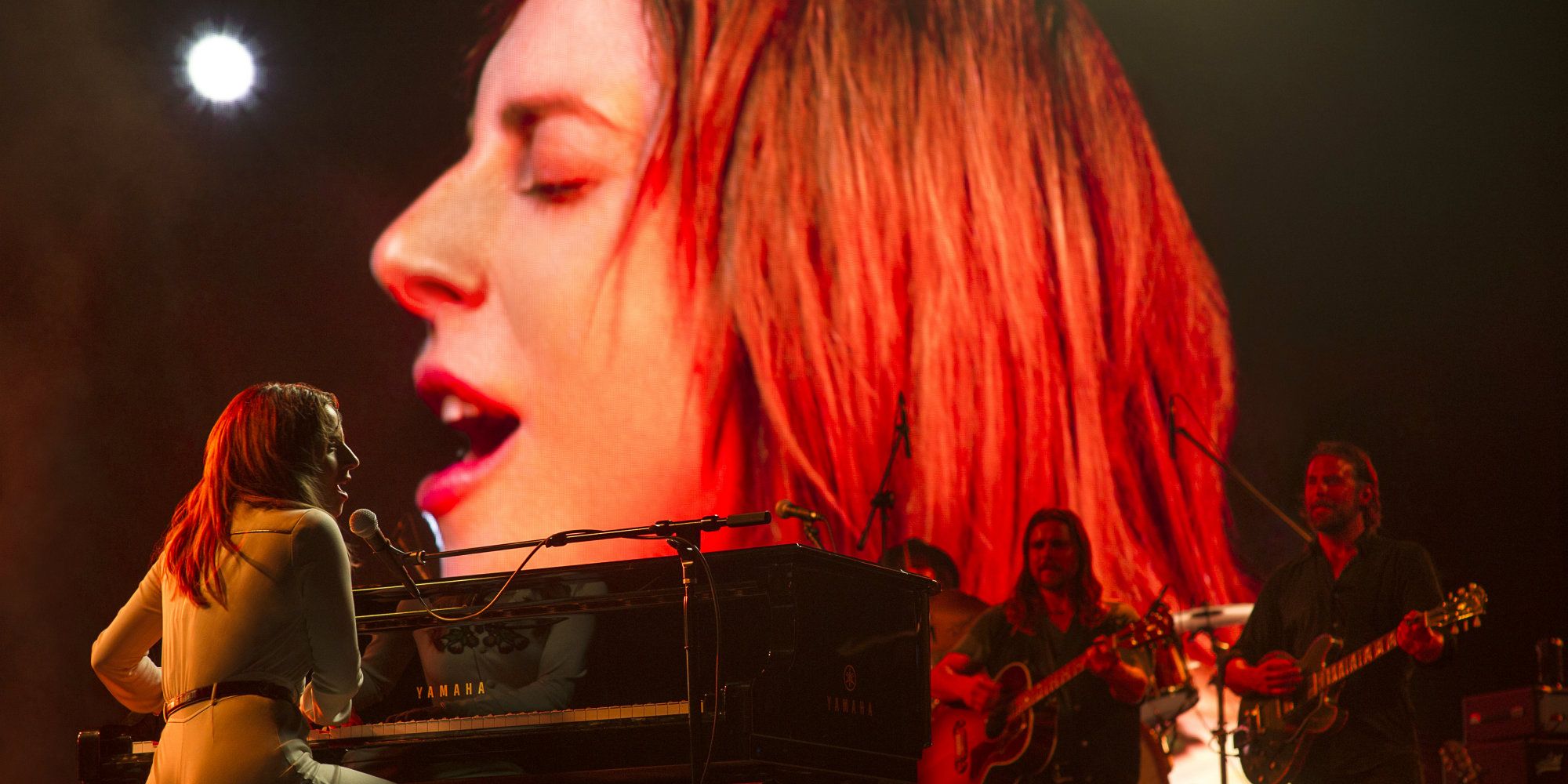 Bradley Cooper's remake of A Star is Born is the juggernaut of the Oscar season, and Gaga's performance as rising pop star Ally is a main reason why. Gaga proved to be a perfect fit for the role, shedding her extravagant and elaborate stage image to portray a humble, down-to-Earth aspiring artist yearning for her big break. Her chemistry with Cooper felt very natural and grounded, and she of course handled the numerous musical set pieces with all the expected skill fans expected. All in all, it's a very well-rounded performance that proves Gaga has a future in acting if she chooses. Yes, the role felt tailor-made for her, but she still knocked it out of the park.
Related: A Star is Born's Ending Is Bad (And Always Has Been)
Oscar prognosticators can feel confident penciling Gaga in as one of the five for Best Actress. She already has a Golden Globe nod under her belt, and she took home Best Actress from NBR. But it remains to be seen if she has enough support to clinch the win. Gaga obviously doesn't have the same overdue narrative as Close, and she's all but assured to win Best Original Song this year (standout track "Shallow" is poised to blitz through the competition). If there's anything working in Gaga's favor right now, it's that sometimes Best Actress can go to the hot industry star who's riding waves of buzz (see: Jennifer Lawrence in Silver Linings Playbook). It'll be interesting to see how things play out.
Emily Blunt – Mary Poppins Returns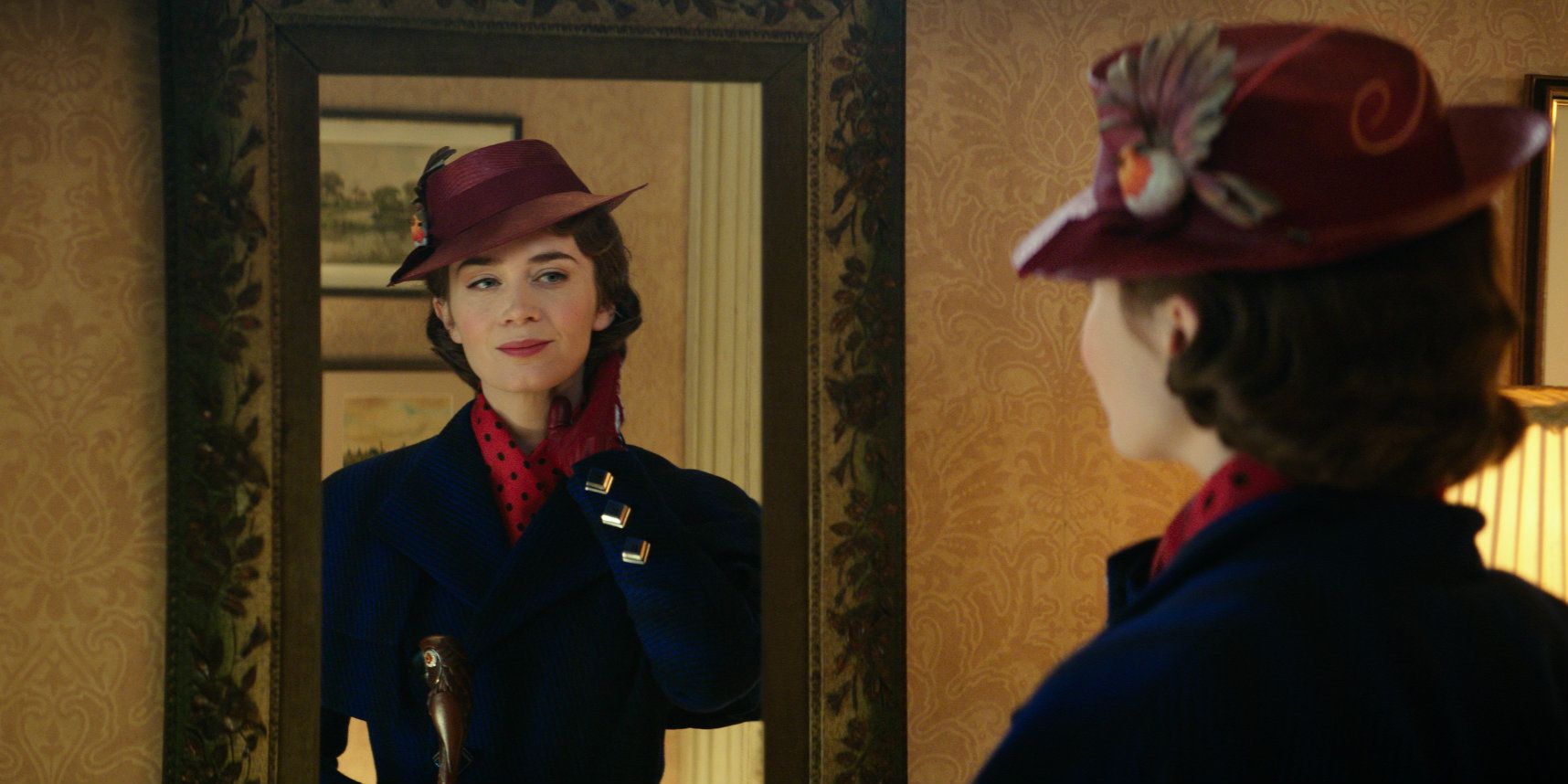 Julie Andrews won Best Actress back in 1964 for her performance as the Practically Perfect Nanny in the original Mary Poppins, and Blunt could very well follow suit in the very belated sequel. Disney's Mary Poppins Returns is a late arrival that's starting to make a splash on the awards circuit, being recognized as one of the best films of the year by the NBR and AFI. It also, unsurprisingly, did very well at the Golden Globes, with Blunt earning a nomination for Best Actress – Musical or Comedy. The film is currently enjoying highly positive reactions, with many feeling Blunt's turn is a delightful and worthy successor to Andrews. Blunt may not have watched the first film in preparation, but things seem to have turned out just fine.
Blunt's had herself a big year, as she also earned acclaim for her role as Evelyn Abbott in A Quiet Place (which itself has earned some key notices this season). She's never been nominated for an Oscar before, but after stringing together several strong performances in well-received films and hitting a home run as Mary Poppins in what should be one of the biggest hits of the holidays, Blunt may finally break through and find herself in the running. If she lands a Screen Actors Guild nomination, she's likely going to the Oscars.
Olivia Colman – The Favourite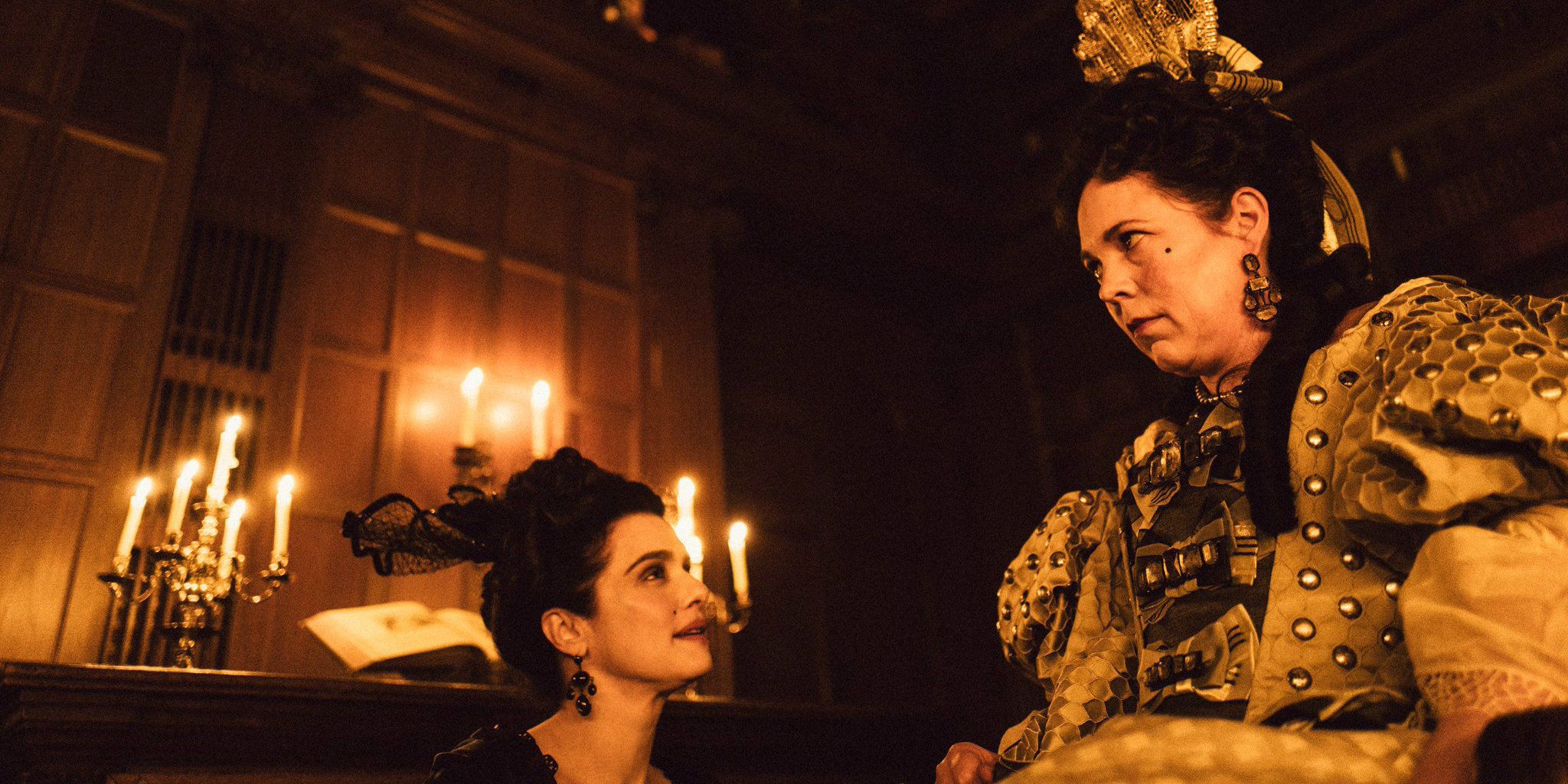 Director Yorgos Lanthimos is an acquired taste that's definitely not for everyone, but awards voters are loving his period costume drama. The Favourite is one of the top films of the season, in large part because of the trio of excellent performances at its center. Colman stars as the frail Queen Anne, who relies heavily on her close friend Sarah (Rachel Weisz) to run the country. When Sarah's cousin Abigail (Emma Stone) arrives to the palace in search of work, the two younger women find themselves in a competition for Anne's affections. Critics praised it for its unique approach on a classic genre, and it's doing well with the precursors.
Related: Read Screen Rant's The Favourite Review
Colman's multi-layered performance was recognized in the Globes' Best Actress – Musical or Comedy category, and she's picked up a handful of other awards and nominations from film critics circles and the Gotham Awards. She's another contender in search of her first Oscar nomination, after having secured a multitude of accolades (including many for her work in television) over the past several years. With The Favourite looking more and more like one of the Oscar locks (at least, in terms of nominations), support for the film should bring Colman along for the ride.
Melissa McCarthy – Can You Ever Forgive Me?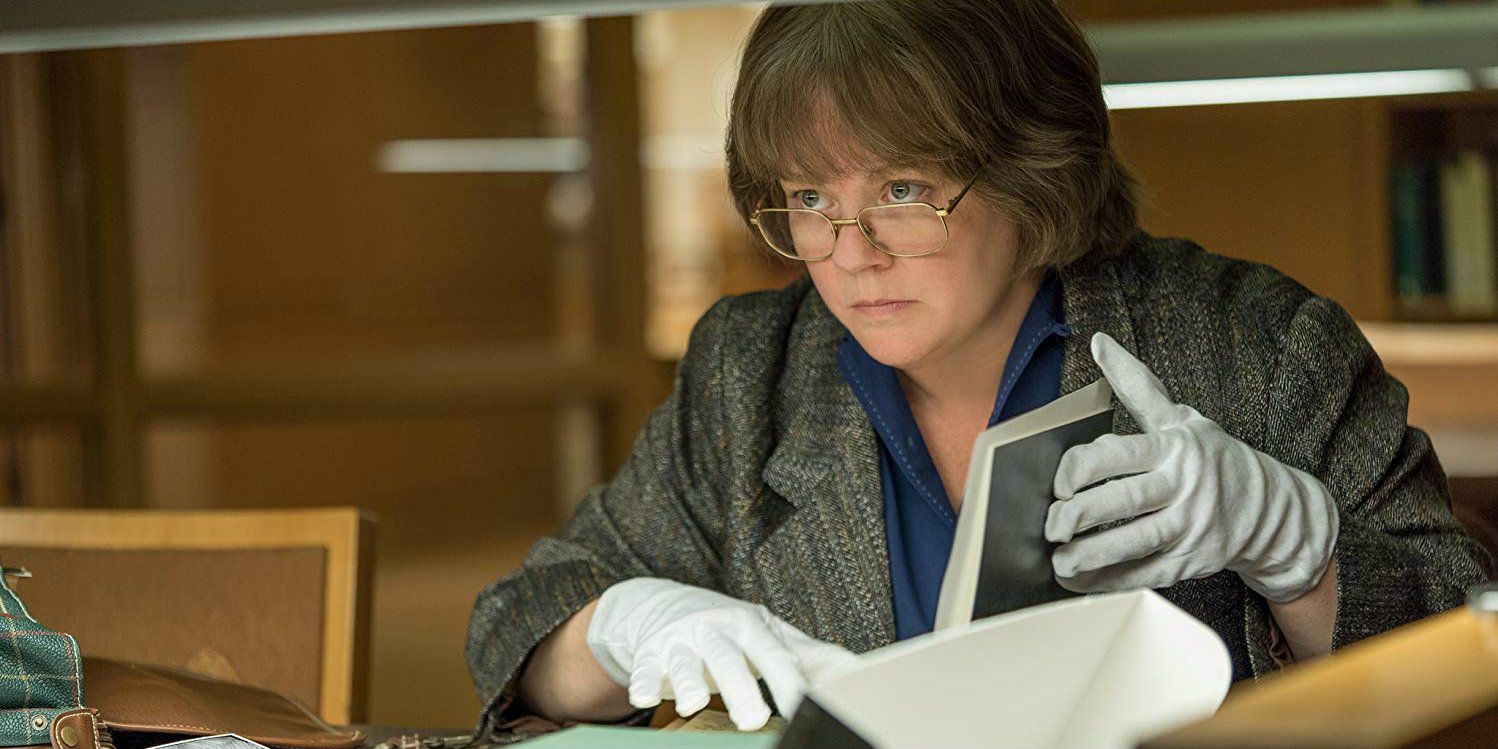 With her typical comedy schtick falling short in critical and commercial disappointments Life of the Party and The Happytime Murders, it became clear McCarthy needed a change-of-pace to get her career back on track. Fortunately for her, such a project came out at the end of 2018 in the form of Can You Ever Forgive Me?, in which McCarthy stars as Lee Israel, an author who falls into a get-rich-quick scheme by forging letters she claims to be from famous people. The film received a lot of love during its tour of the fall festivals, with McCarthy and co-star Richard E. Grant ranking as the highlights.
Comedic actors and actresses making the leap to more dramatic fare is a tried and true Hollywood tradition that's worked out well before (Robin Williams in Good Will Hunting, for instance). McCarthy, who received a Best Supporting Actress nomination for Bridesmaids in 2011 could be in the running for Lead Actress this time around. The film allows McCarthy to tap into her humorous sensibilities, but there's also a lot of depth and nuance for her to explore, and she more than rises to the occasion. McCarthy is already armed with a Golden Globes nomination for her efforts, and while Can You Ever Forgive Me?'s status as a Best Picture long shot may preclude her from winning, she's likely to earn another Oscar nod.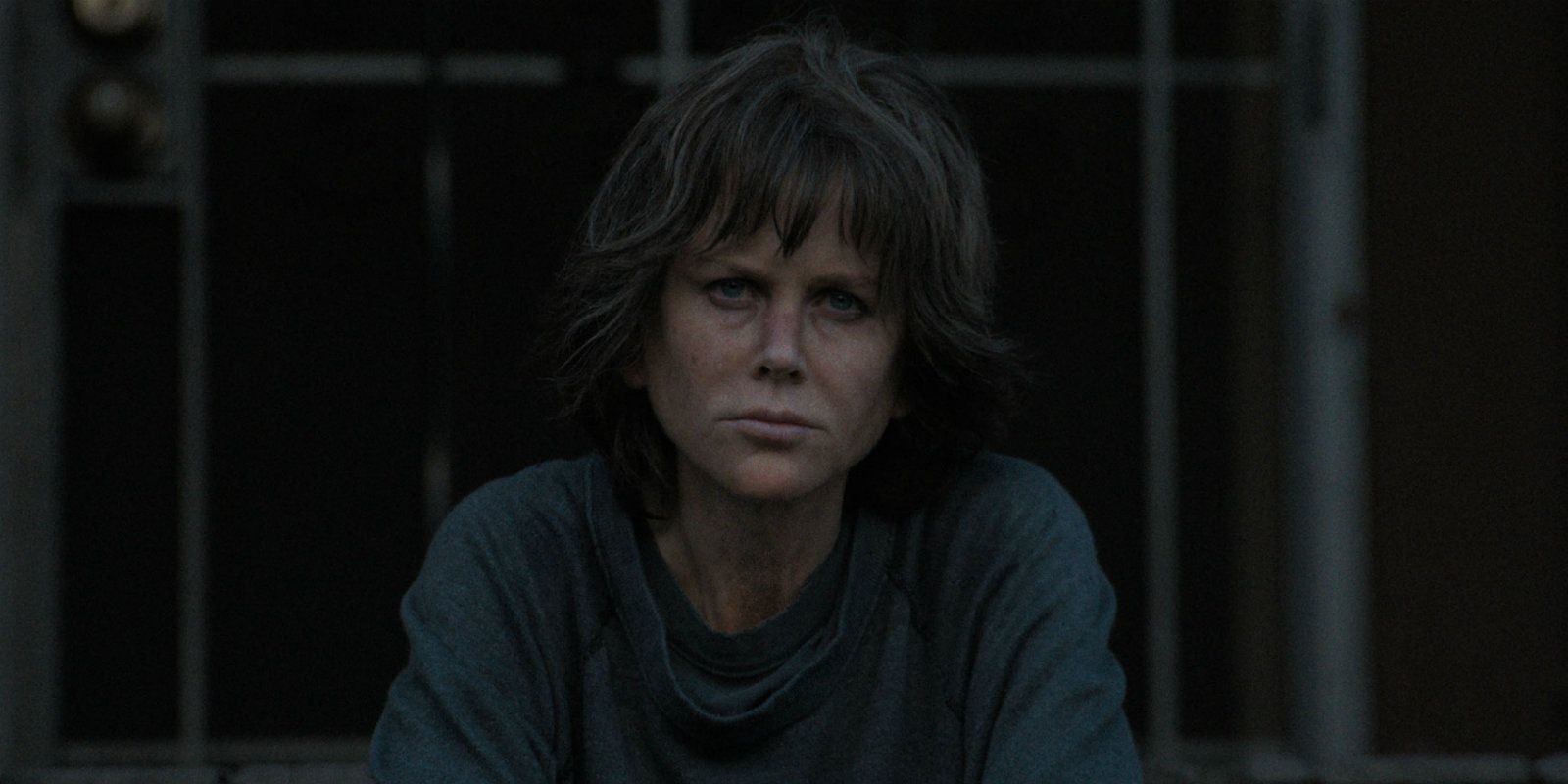 Nicole Kidman – Destroyer
Kidman is something of an awards darling, having earned a plethora of Oscar and Golden Globe nominations in her storied career. She won the Academy Award for her lead performance in The Hours and was most recently nominated for Lion. Voters clearly like her, so whenever she delivers a captivating performance, she's a threat to earn another nod. Many feel her work in Destroyer, where she plays hardened police detective Erin Bell, could land her a fifth Oscar nomination. Kidman earned raves out of the festivals for her turn, which many feel is unlike anything she's ever done before. Just based on the trailer footage, viewers can see how Kidman transformed herself and threw herself into the character.
What's holding Kidman back from rising above our cutoff line right now is Destroyer's reception. Kidman (and Sebastian Stan) are great in the drama, but the movie itself is something of a mixed bag, and Kidman represents its best chance at a nomination. She is armed with a Globes nomination for Best Actress – Drama, but it remains to be seen what other accolades she can pick up as the season progresses. There's a chance Destroyer slides under the radar of many and Kidman doesn't get enough votes.
Toni Collette – Hereditary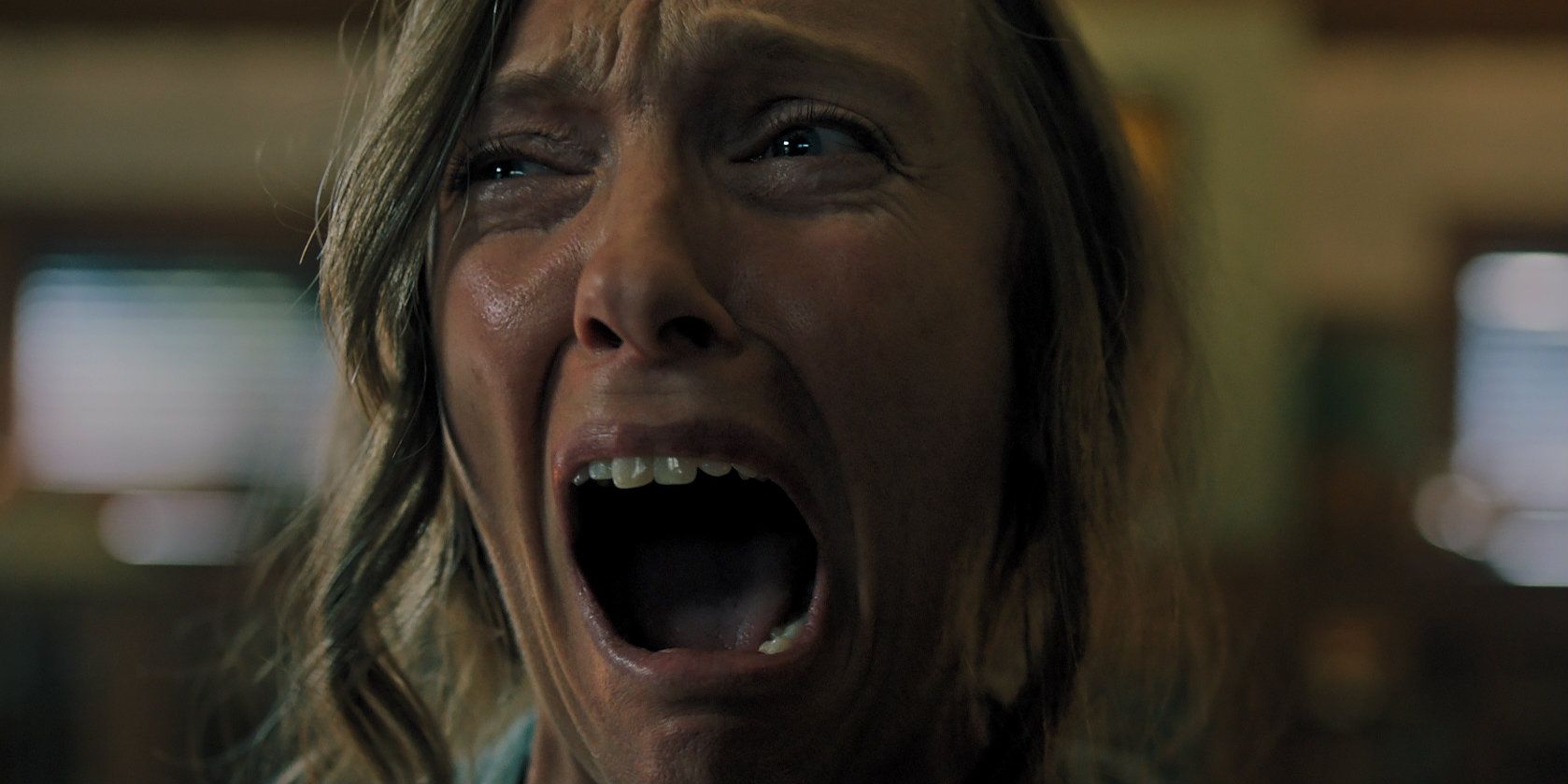 Horror films have enjoyed a recent period of critical and commercial success, even landing in the favor of awards voters. Remember, Get Out was a Best Picture nominee last year and won Best Original Screenplay. It's still rare for genre films to break into the club, but it can happen, and many fans are wondering what will be the next one to gain traction. A24's Hereditary seems like the likeliest option in 2018, judging by its widespread critical acclaim and strong box office. The film proved to be divisive amongst general audiences, but it still left an impression.
Related: Hereditary Ending Explained
Much like Destroyer, if Hereditary is going to work its way into the Oscar conversation, it will have to be because of Collette's performance. She did a phenomenal job portraying Annie, always commanding viewers' attention with a truly captivating (and disturbing) turn. It's already found a bit of love on the awards circuit; Collette won Best Actress at the Gotham Awards and was nominated in that category at the Film Independent Spirit Awards. She's also a previous Oscar nominee for her performance in The Sixth Sense, so she has a bit of history with the Academy. A24 does have a full plate this season (First Reformed and Eighth Grade are picking up steam), so Collette's fate may be determined by how large a push it gets.
Elsie Fisher – Eighth Grade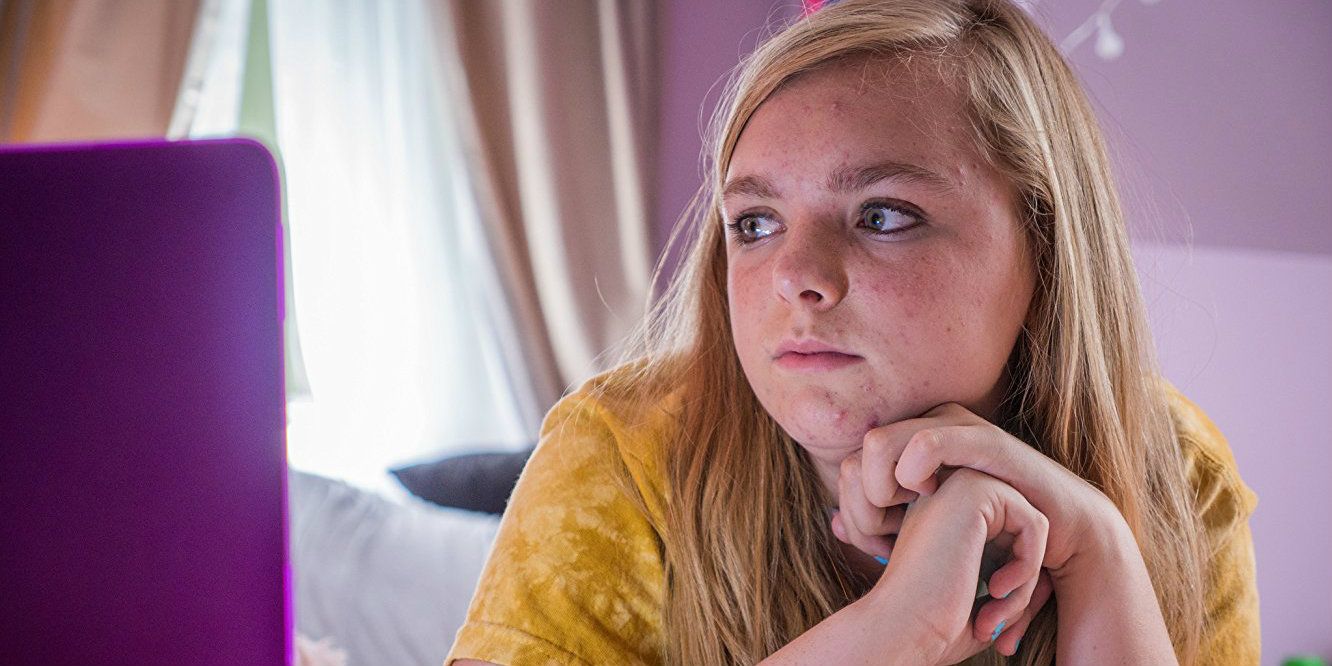 Coming out over the tail end of the summer as another one of A24's lauded counter-programming efforts, Bo Burnhams's heartfelt and honest portrayal of adolescence has enjoyed a surge in the early stages of awards season. So far, Eighth Grade has picked up notices from NBR and AFI, as well as the Gothams and Film Independent Spirit Awards. One of the reasons why the film works as well as it does is because of Fisher, who perfectly embodies introverted teenager Kayla Day with a star-making performance that just about anyone can relate to.
Fisher was a pleasant surprise among the Globes' nominees for Best Actress – Musical or Comedy, giving her an outside shot at earning an Oscar nomination. The Academy actually isn't averse to recognizing younger talents, as there are several examples of child actors working their way into the field (The Sixth Sense, Beasts of the Southern Wild, etc.). However, typically that tends to happen only when the film itself is a major contender across the board, and it's still unknown if Eighth Grade can go the distance. Fisher was its only Globes nomination, and NBR and AFI don't always line up with the Oscars' tastes. If Fisher is to make the top five, she'll need to do well in other precursors.
Felicity Jones – On The Basis of Sex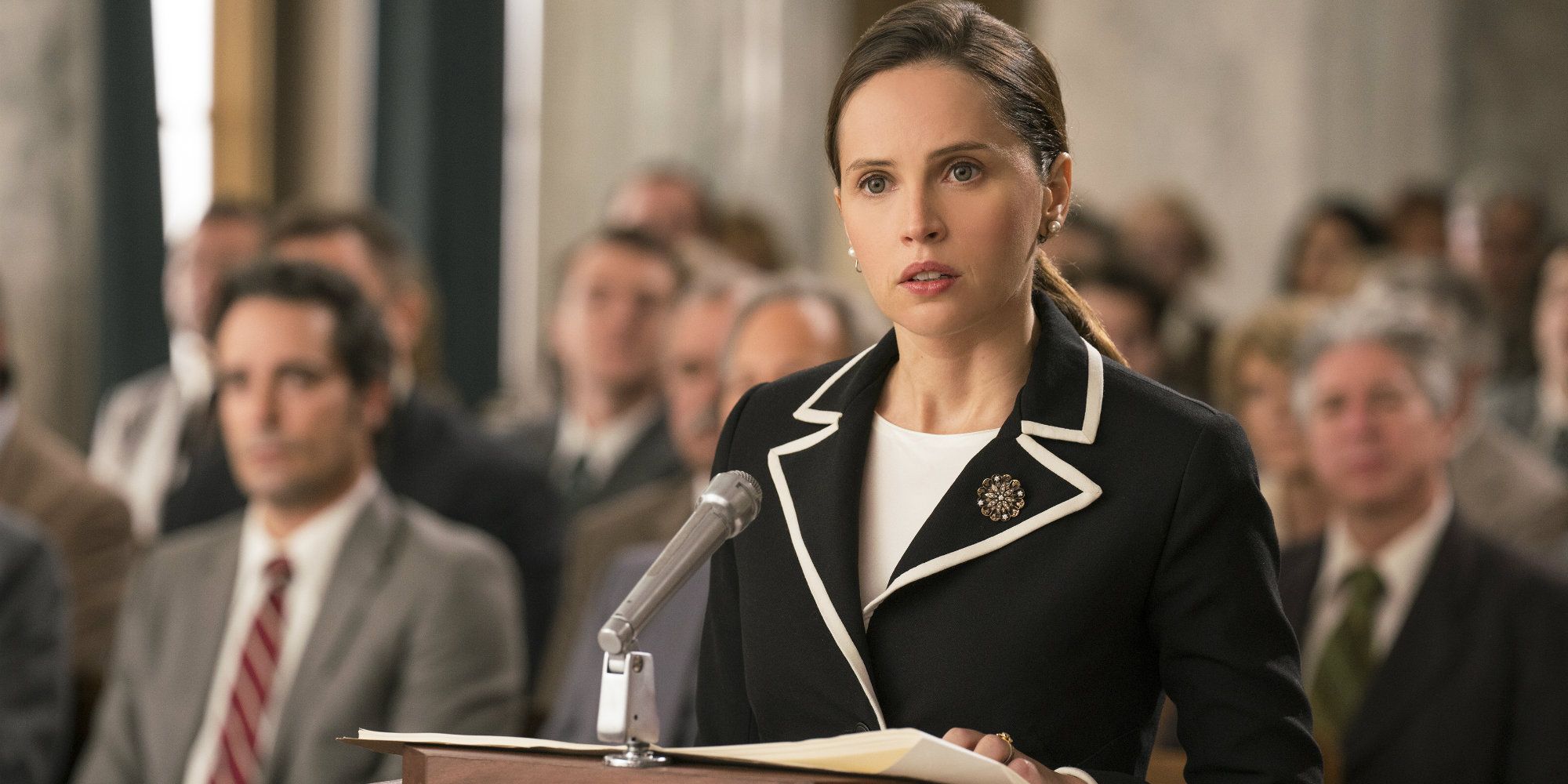 A nominee for her performance as Jane Hawking in 2014's The Theory of Everything, Jones may find her way back in the Oscar race for playing another famous historical figure. In On the Basis of Sex, she portrays a young Ruth Bader Ginsberg and by all accounts does an excellent job. Based on the reviews, Jones is a strong fit for the role, tapping into RGB's strengths and weaknesses to make her a three-dimensional character. Cinephiles know biopics are a favorite genre of the Academy, and Jones clearly envisioned Ginsberg as another shot at Oscar gold.
Related: Golden Globes 2019 Snubs and Weird Nominations
Unfortunately, it seems highly unlikely she'll hear her name called on nominations morning. This isn't the fault of Jones, but the movie. On the Basis of Sex is widely seen as a solid, if unremarkable, memoir that doesn't really break new ground. It hasn't received any traction on the awards circuit thus far, being completely shut out by NBR, AFI, and the Globes. The odds are definitely stacked against Jones, and she'll have to have an unprecedented rise in order to make it to Oscar Sunday.
Viola Davis – Widows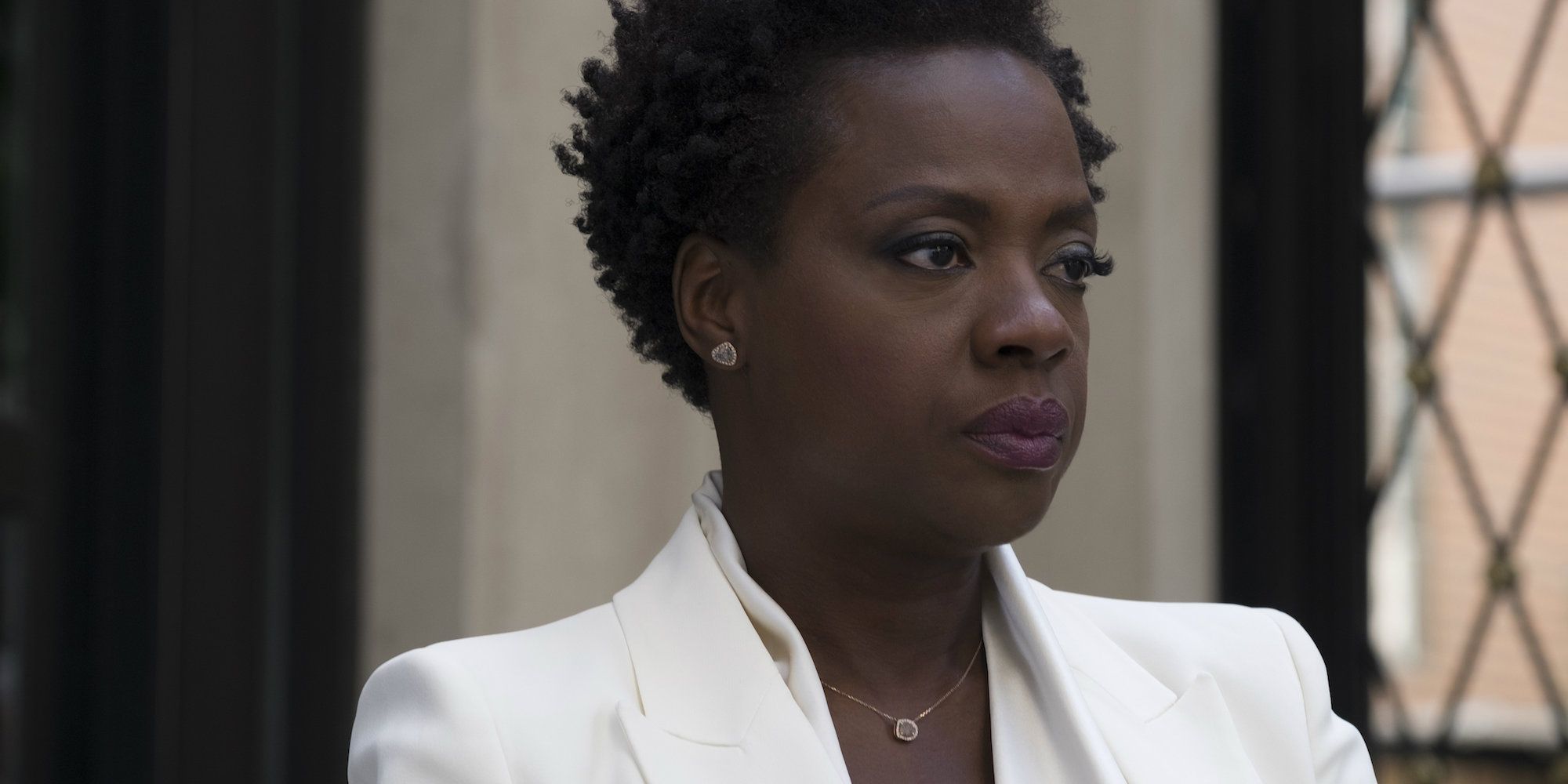 The Fences Oscar-winner is as stellar as she's ever been in Steve McQueen's heist film, leading the charge as the determined and steely Veronica. Davis has plenty of moments where she plays up her no-nonsense demeanor, but Gillian Flynn's script also gives her opportunities to show a more emotionally vulnerable side of Veronica. It's a strong performance enhanced by McQueen's steady hand on the material, but it probably won't be enough to appeal to Oscar voters.
Even though critics praised Widows for being one of the best offerings of the fall, it's been largely ignored by the various award bodies. Its most high-profile nomination (of the five total it's received) is for the People's Choice Award at the 2018 Toronto International Film Festival. Davis didn't earn any individual nods for her work, so Widows likely won't be invited to the Oscar party, either.
–
Of course, this list is not meant to be all-inclusive. These are just some of the standout performances that could make a case for being Oscar-worthy. Let us know who you feel is deserving in the comments section.