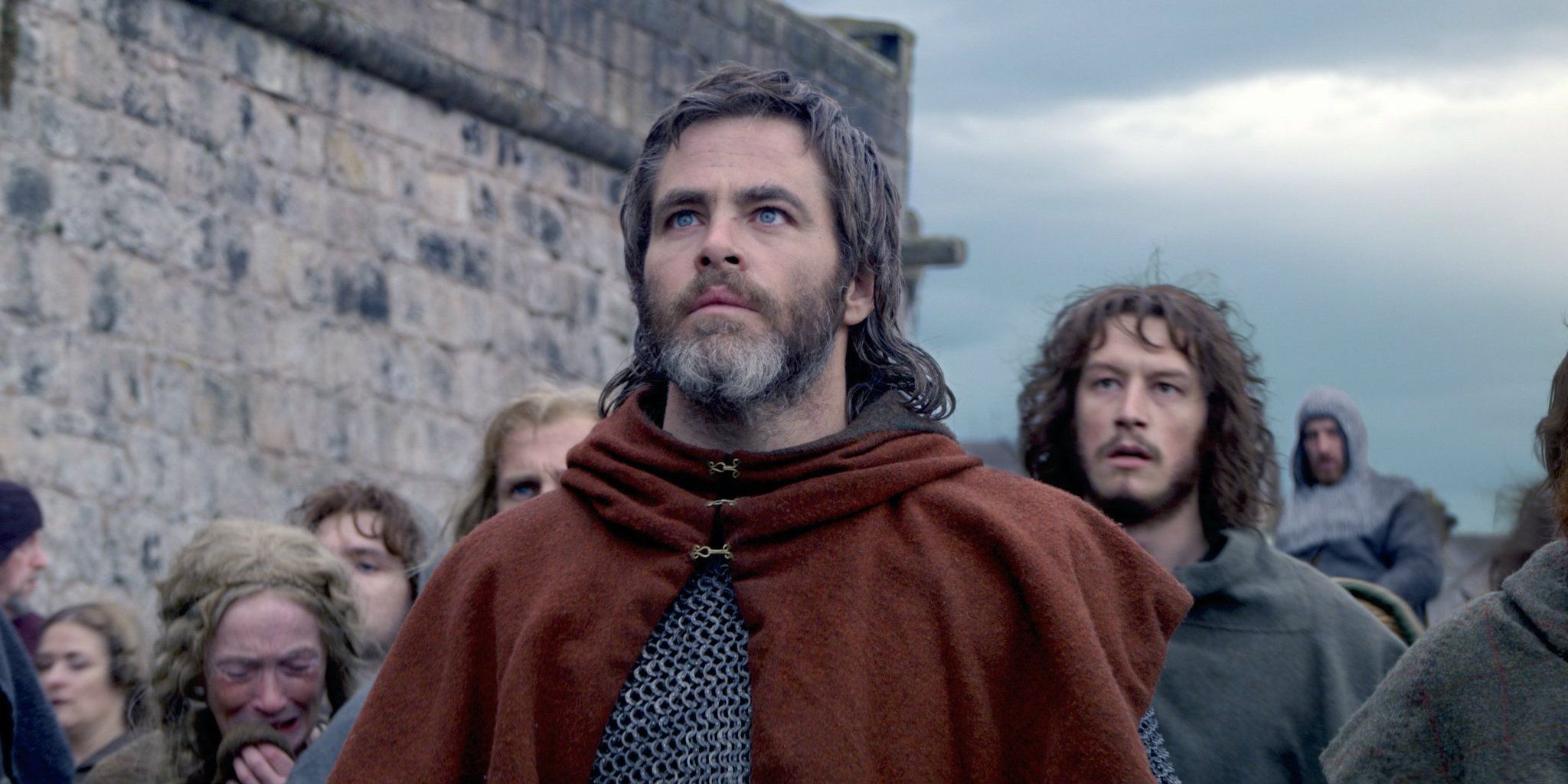 Chris Pine fights for Scotland (and his own personal revenge) as Robert the Bruce in the first trailer for David Mackenzie's historical war epic, Outlaw King. The Netflix film will have its world premiere at the Toronto International Film Festival in September and serve as the event's opening night screening.
Set against the backdrop of 14th century Scotland, Outlaw King dramatizes the true story of how Robert went from being a nobleman to becoming an outlaw and leading a rebellion against King Edward I (Stephen Dillane) during England's occupation of his country. This is the first feature film that Mackenzie has directed his he released the Best Picture Oscar nominated neo-western Hell or High Water (which also starred Pine), two years ago. Pine is joined in the cast here by such names as Aaron Taylor-Johnson (Nocturnal Animals), Florence Pugh (Lady Macbeth), Alastair Mackenzie (Wolf Hall), and Billy Howle (Dunkirk) as the Prince of Wales.
Related: Alfonso Cuarón's Netflix Film Roma Gets a Trailer
TIFF Director and CEO Piers Handling has confirmed that Outlaw King will serve as this year's TIFF opening night offering in an official statement that describes the film as being "a powerful story that is rich in drama, excitement, romance, and adventure". David Mackenzie, in his own statement regarding the news, refers to Outlaw King as being a "realistic epic" and expresses his delight that it will be the first Scottish production to even open Toronto's annual international film festival. You can watch Netflix's official trailer for the movie in the space above.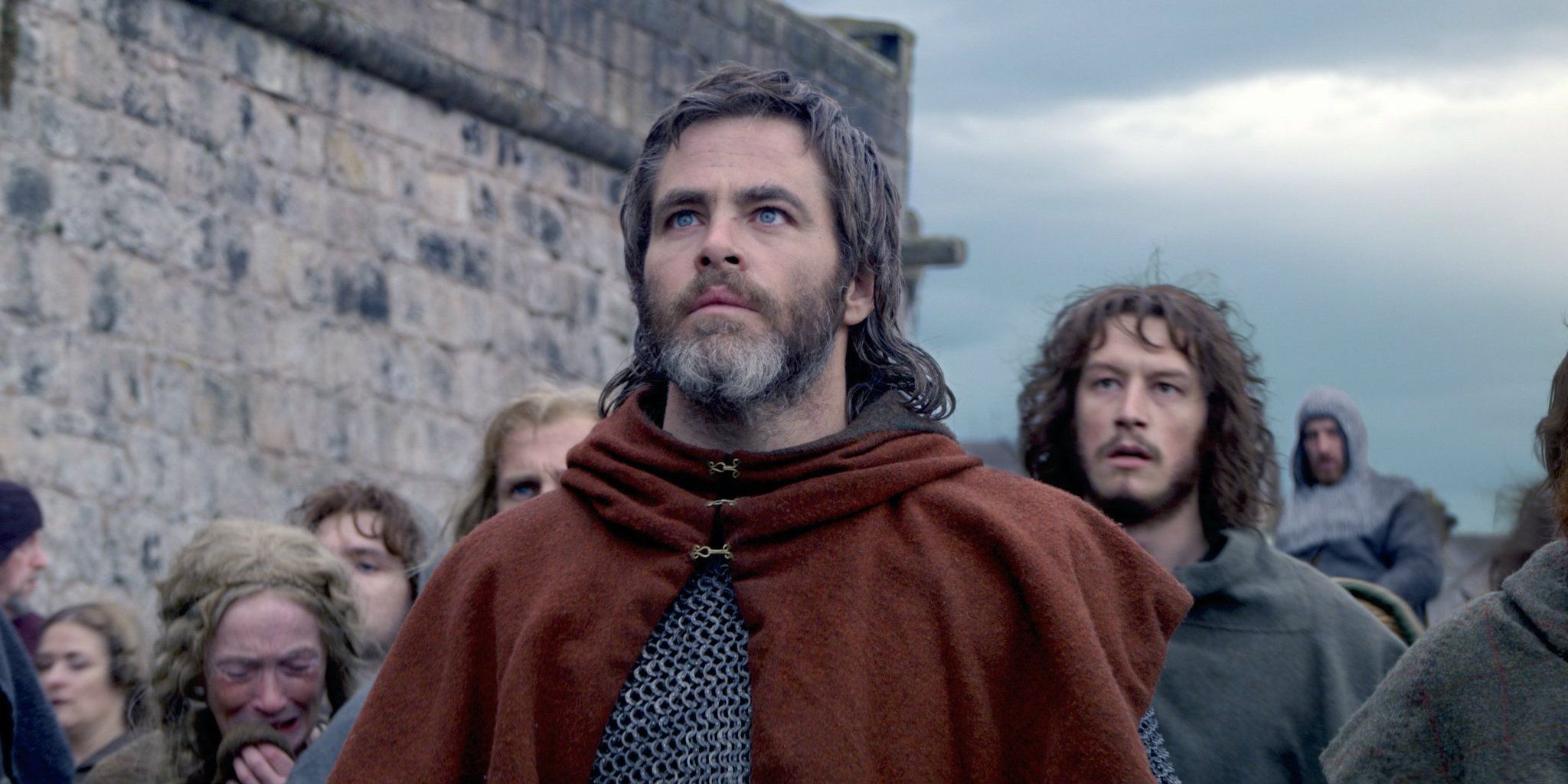 Outlaw King is one of several potential awards season hopeful films slated to either make their world premiere and/or screen during this year's TIFF. Netflix in particular is bringing a couple of original features to the event, including both Mackenzie's war epic (which was filmed on-location in Scotland) and Paul Greengrass' true story terrorism attack drama-thriller 22 July. Other noteworthy titles that will be showing at the festival this year include Peter Farrelly's dramatic feature debut Green Book and Joel Edgerton's adaptation of Garrard Conley's acclaimed memoir, Boy Erased.
Judging by the trailer alone, Outlaw King should get this year's TIFF started on a high note. The film appears to boast some impressively staged and otherwise brutal battlefield sequences, in combination with some beautifully photographed visuals captured by The Hurt Locker and Captain Phillips cinematographer Barry Ackroyd. Pine (and his beard) likewise seems to have brought his acting A-game to the table here, with Mackenzie in similar top-form working behind the camera from a script that he cowrote with a team that includes Dawn of the Planet of the Apes writer Mark Bomback.  Suffice it to say, this is one to keep an eye out for, come November.
Source: Netflix