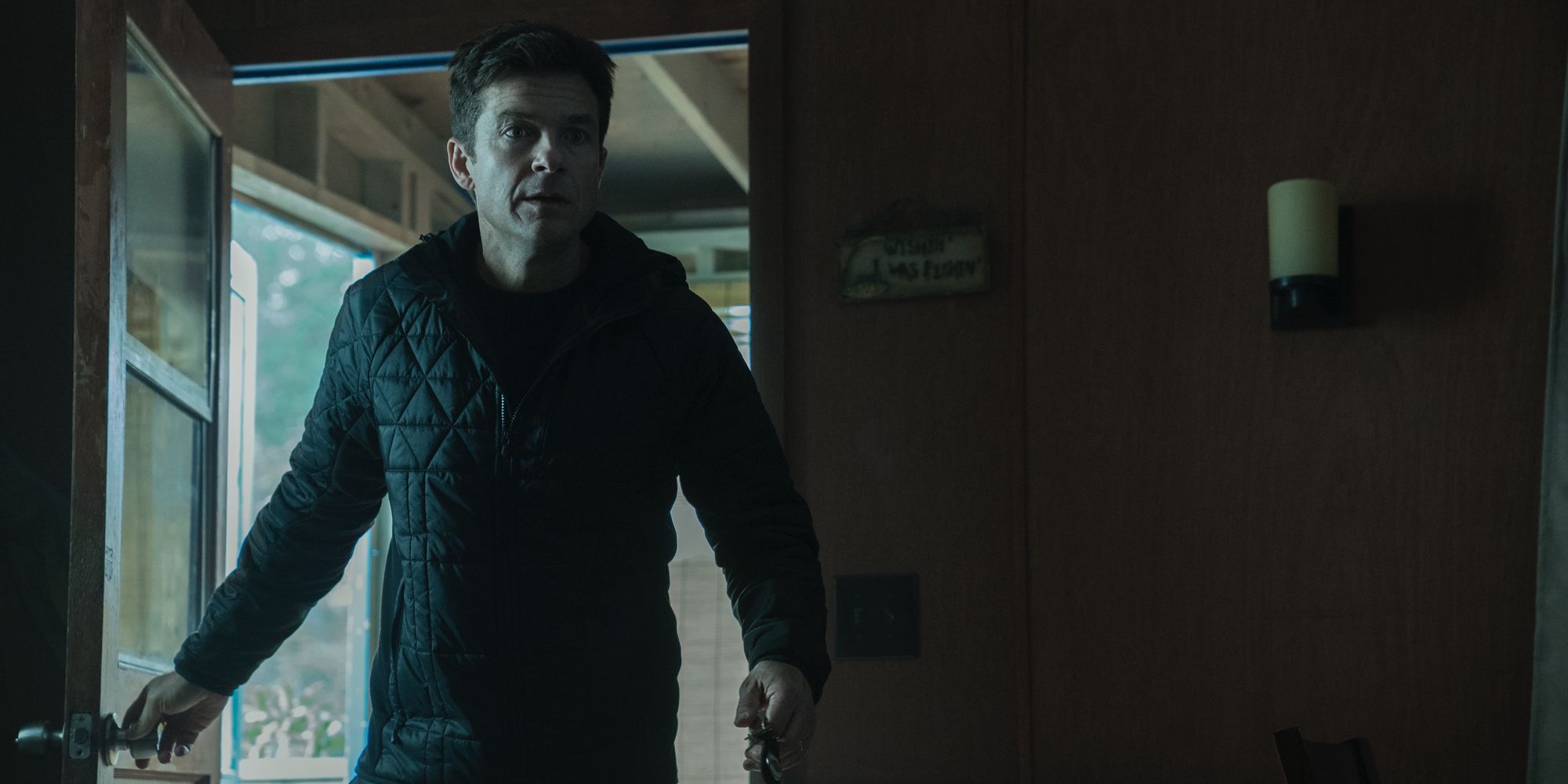 Netflix is getting viewers ready for some late summer binge-watching, as the streaming service offers the first trailer and premiere date for Ozark season 2. The dark crime drama starring Jason Bateman, Laura Linney, and Julia Garner (The Americans) is set to stream at the end of August, just over a year from when season 1 premiered. And from the looks of the first trailer, it would seem the Byrde family is poised to continue their descent into the criminal underworld that's flourishing in their new neck of the woods.
Sort of Netflix's answer to Breaking Bad, but without the "breaking" part, Ozark season 1 went all in on its story of Marty Byrde (Bateman) and how his corruption and role laundering money for a cartel dragged his family down with him. The twist on the series — inasmuch as there was one — came when Marty revealed his criminal behavior to not only his wife, Wendy (Laura Linney), but also his two children, Charlotte (Sofia Hublitz) and Jonah (Skylar Gaertner).
The result took the series down an unexpected path, one that eschewed the usual plot devices of a criminal hiding his true self from his family, and instead saw everyone in the Byrde clan in on Marty's illicit behavior to a certain degree. According to the official description of season 2, Ozark will continue traveling down that same path.
"In its much-anticipated second season, Ozark continues to follow Marty Bryde and his family as they navigate the murky waters of life within a dangerous drug cartel. With Del out, the crime syndicate sends their ruthless attorney Helen Pierce to town to shake things up just as The Byrdes are finally settling in. Marty and Wendy struggle to balance their family interests amid the escalating dangers presented by their partnerships with the power-hungry Snells, the cartel and their new deputy, Ruth Langmore, whose father Cade has been released from prison. The stakes are even higher than before and the Byrdes soon realize they have to go all in before they can get out."
Jessica Jones season 2 actor Janet McTeer is set to play Helen Pierce, who represents the interests of the organization that has its thumb pressing firmly down on the Byrdes. Seeing as how season 1 brought some surprising changes to the show's status quo, and the people pulling Marty's strings, it will be interesting to see how Pierce factors into the overall dynamic of the series and where she'll take the Byrdes on their journey downward. 
Ozark season 2 will stream on Friday, August 30 on Netflix. 
Source: Netflix 
The post Ozark Season 2 Trailer: Jason Bateman's Choices Have Dire Consequences appeared first on ScreenRant