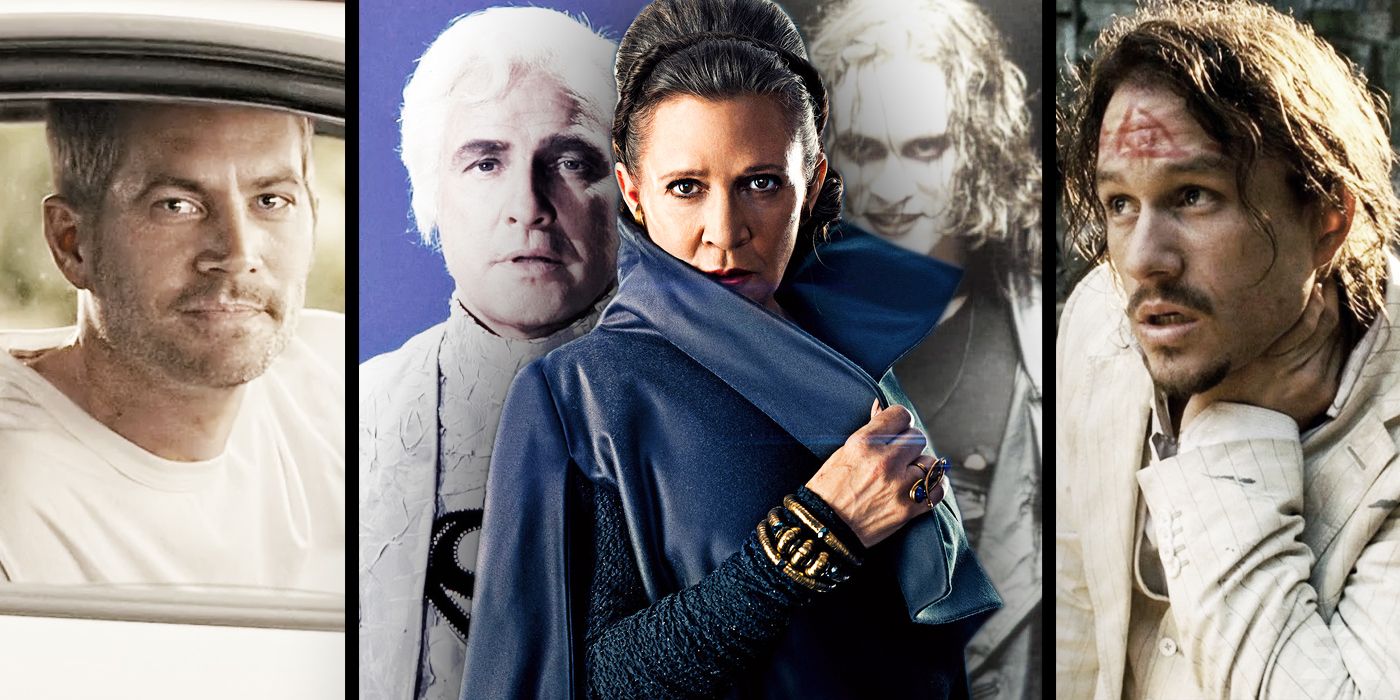 Carrie Fisher's posthumous return as Leia in Star Wars 9 isn't the first time a movie has completed using footage of deceased actors. Fisher will be part of Episode IX thanks to director J.J. Abrams' plan to incorporate unused footage of the late Carrie Fisher from Star Wars: The Force Awakens. For fans who don't wish for Leia to abruptly disappear from the final chapter of the Skywalker saga but also don't want to see the beloved actress rendered via CGI (the way a younger version of Leia was in Rogue One: A Star Wars Story), this is the best possible move to include the character in the film.
Unfortunately, sometimes actors die during production of a film. One example is Phillip Seymour Hoffman, who died of a drug overdose midway through filming a key role in The Hunger Games: Mockingjay, Part 2. Hoffman had completed most of his scenes in the film and the producers' solution was simply to rewrite the film and reassign his remaining scenes to different characters.
Related: Amazing Final Movie Roles For Great Actors
There are other occasions, however, where an actor died during production and the solutions were more difficult, leading to the use of body doubles, CGI, or other more creative means (oftentimes unsuccessful). There are yet other cases, like with Carrie Fisher and Star Wars 9, where some films rolled cameras with a plan to include an actor who is already deceased. The results have varied in success, but have usually been creepy on some level (which hopefully won't be the case with Fisher).
Here are examples of films that lost major stars mid-production and what remedies they employed, as well as films which began shooting knowing full-well one of their stars was already dead:
This Page: Movies Completed After An Actor Died During Production
Paul Walker in Furious 7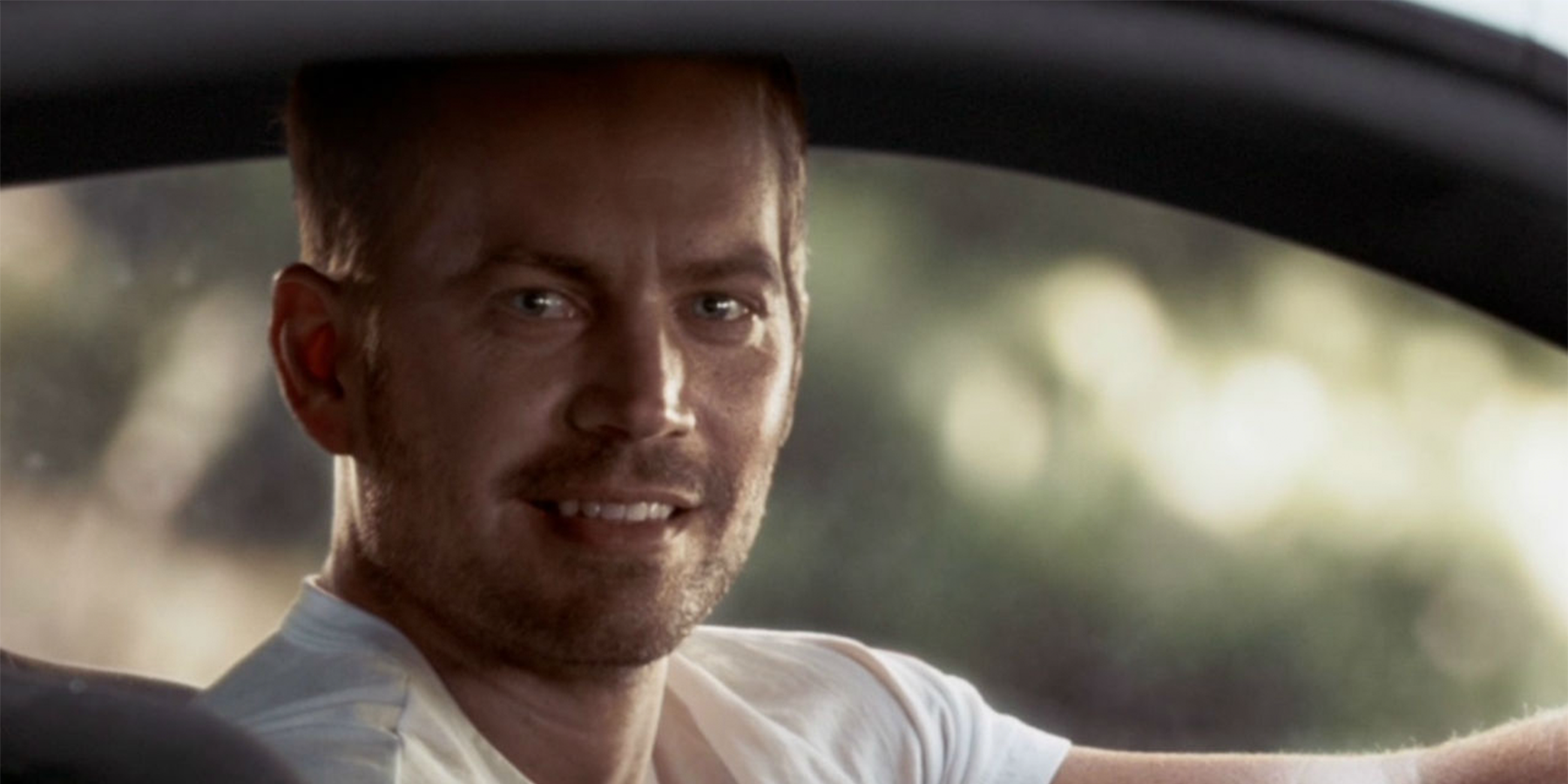 As Brian O'Conner, Paul Walker was one of the headliners of the Fast and the Furious franchise. Walker was in the midst of shooting Furious 7 when he died in a tragic car accident in November of 2013. To complete the late actor's scenes in the film, director James Wan employed over 350 CGI effects as well as long-distance shots of Walker's brothers Cody and Caleb. The finale of the film featured one last CGI shot of Walker behind the wheel as he prepared to race his best friend Dominic Toretto (Vin Diesel) one final time. Paul Walker and Brian O'Conner's respectful send-off from the Fast franchise was warmly received by fans who were fully aware that the actor had passed on.
Brandon Lee In The Crow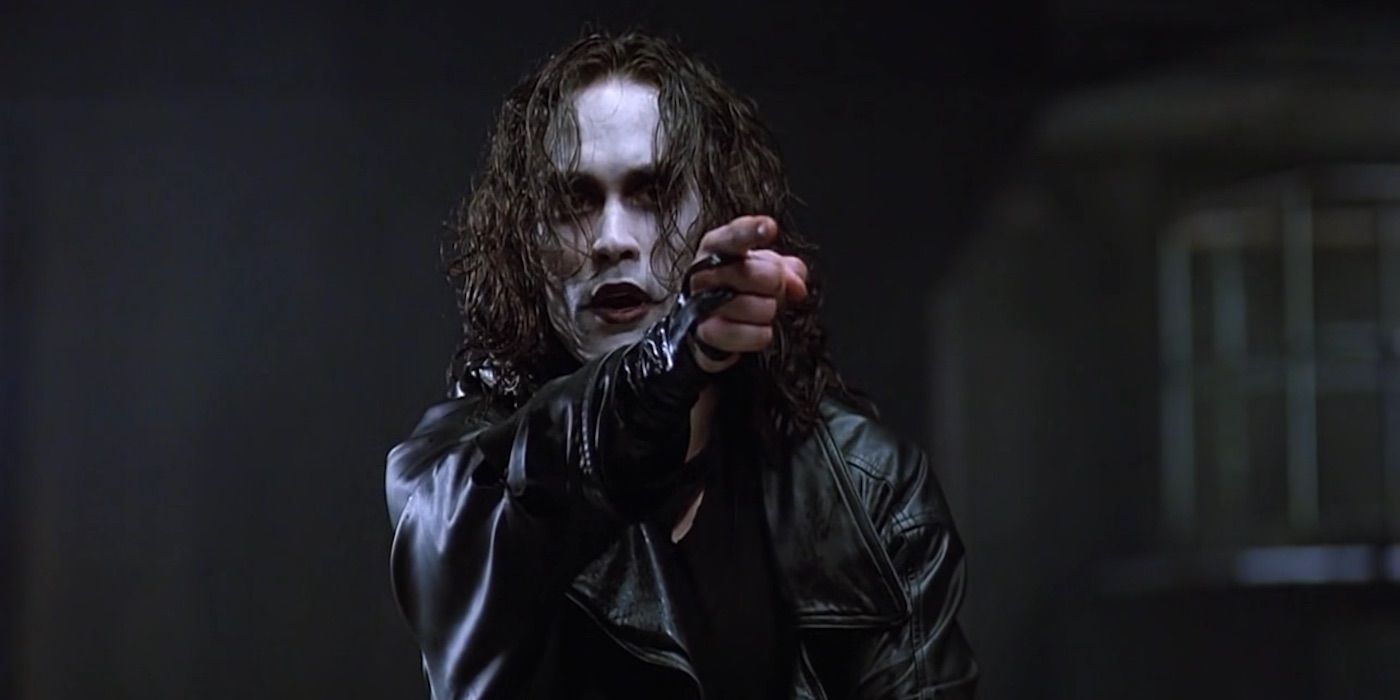 The Crow was meant to be Brandon Lee's breakout role into stardom. The son of the legendary Bruce Lee, Brandon starred in this adaptation of the cult comic book created by James O'Barr. During production, Lee was accidentally shot by a live bullet from a prop gun and died from his wound. With the tragic death of his star and leading man, director Alex Proyas completed Lee's scenes using stuntman Chad Stahelski as a stand-in, with Lee's face digitally superimposed over the Stahelski's to complete the illusion. The Crow, which tells the story of a musician who died and is brought back to life to take vengeance on his killers, took on an eerie resonance and became a cult classic film.
Related: Crazy Details Behind The Making Of The Crow
Bruce Lee In The Game of Death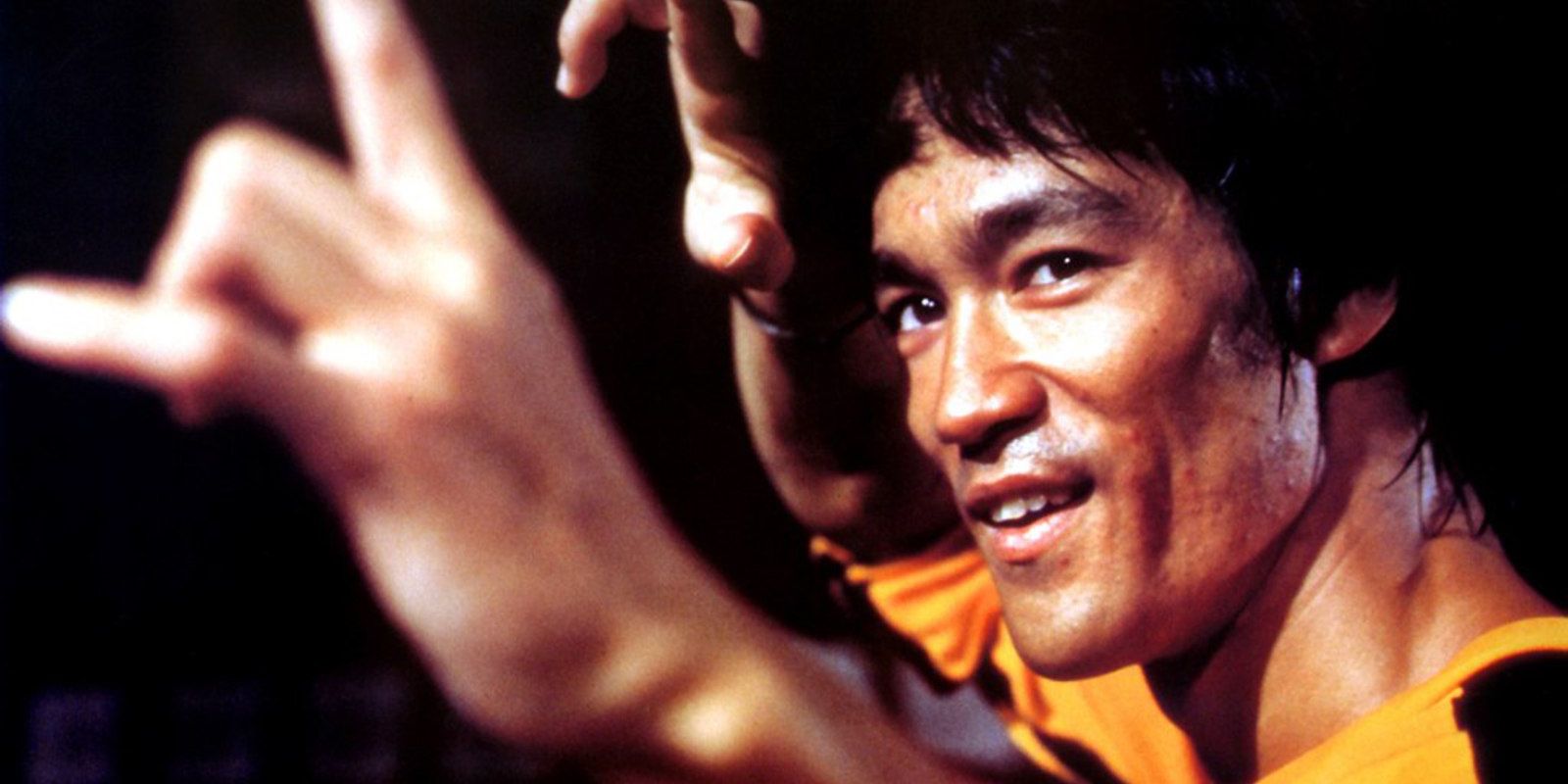 During the filming of The Game of Death in 1972, its director, producer, and star Bruce Lee received an offer to star in Enter The Dragon, which would become his signature film. Lee then tragically died in July 1973, three months before Enter The Dragon was released. Meanwhile, The Game of Death remained incomplete until it was released in 1978, after body doubles, voice-overs, and even a cardboard cutout of Lee was used to replace the late star in the missing scenes. The final film even incorporated footage of Lee's funeral, with the explanation that his character Hai Tien faked his own death.
Heath Ledger in The Imaginarium of Doctor Parnassus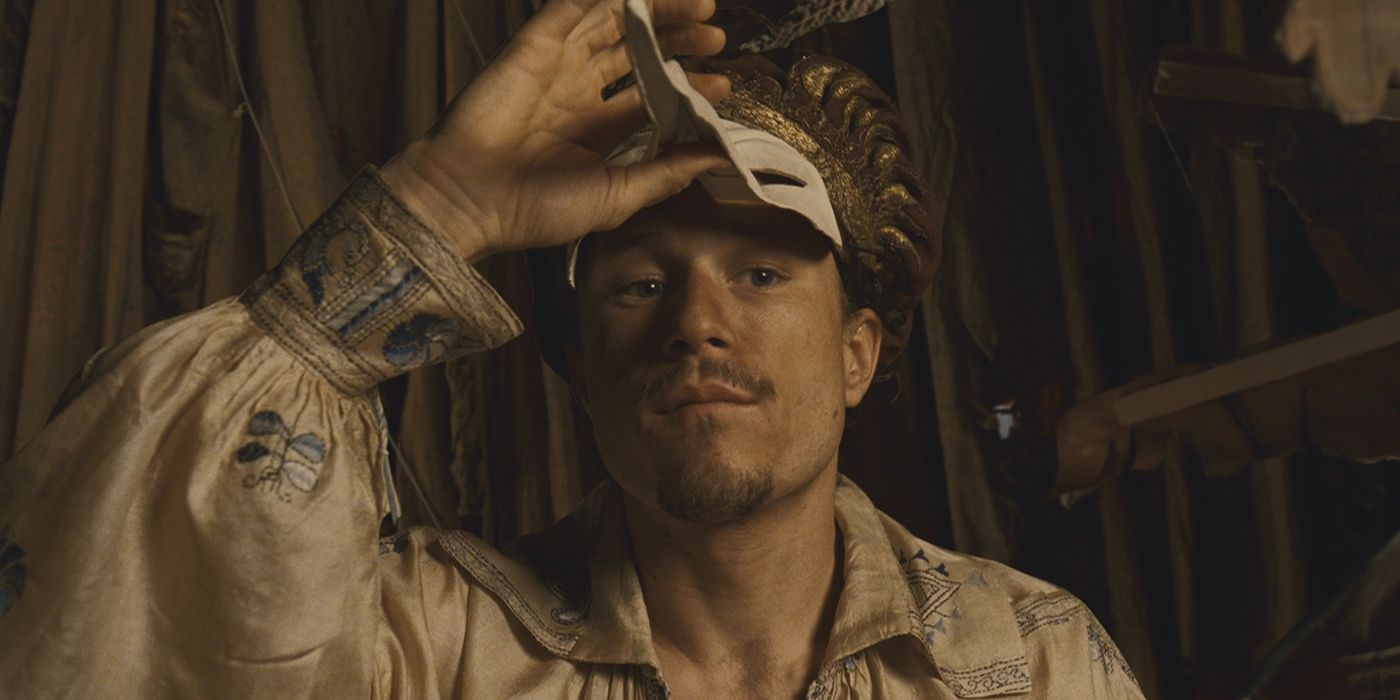 Fresh off what would be an Oscar-nominated role as The Joker in Christopher Nolan's The Dark Knight, Heath Ledger was the star of director Terry Gilliam's The Imaginarium of Doctor Parnassus when he died in January 2008. With the film nearing collapse (Ledger was the "key factor" in the film's financing), Gilliam struck upon a plan to have different actors replace Ledger in certain scenes, to reflect Ledger's character's ability to physically transform inside the different fantasy realms of the Imaginarium. Ledger's good friends Colin Farrell, Jude Law, and Johnny Depp were enlisted to stand in for the late star.
John Candy In Wagons East!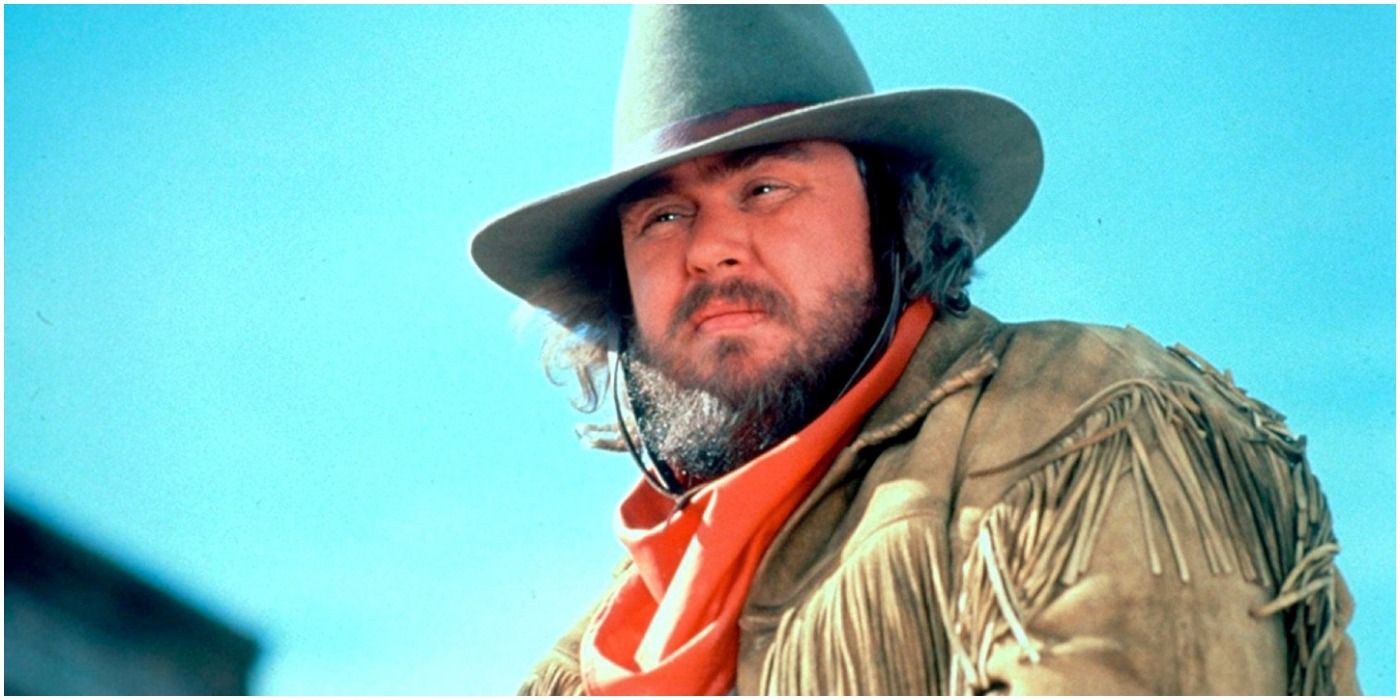 A beloved comedian in the 1980s, John Candy died in March 1994 during production on the forgotten comedy Wagons East! Most of Candy's scenes weren't completed when he died and his starring role in the film was reduced, utilizing what little footage there was of Candy as a series of repurposed reaction shots. Wagons East!, which has a 0% rating on Rotten Tomatoes, was ultimately a sad way to end John Candy's comedic career.
Oliver Reed In Gladiator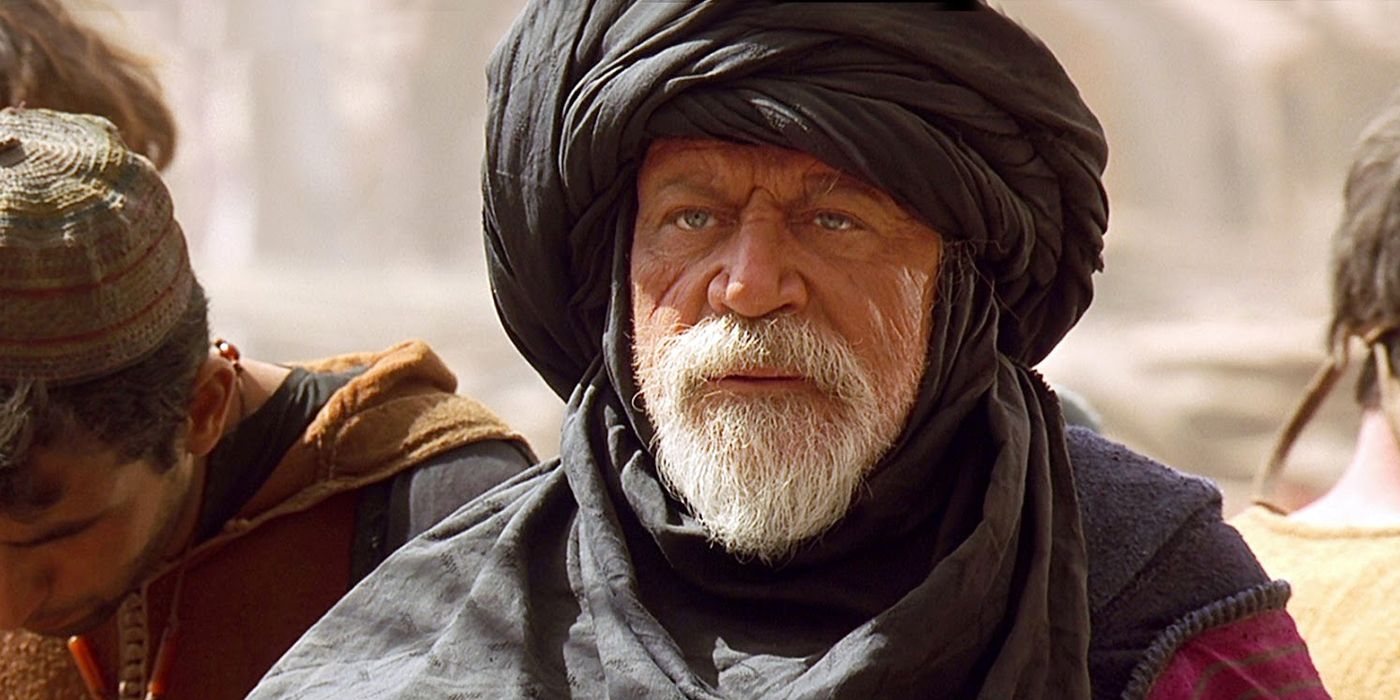 Film legend Oliver Reed played Proximo, the mentor of Russell Crowe's Maximus in Ridley Scott's Gladiator. Reed, a notorious hell-raiser and alcoholic, died of a heart attack during production of Gladiator, leaving several important scenes incomplete. Utilizing a CGI digital mask superimposed over the head of a body double, Scott completed Reed's scenes, which eerily included Proximo's death. The death of Reed ultimately lends an extra resonance to Proximo's most famous line, "We are all shadows and dust, Maximus. Shadows and dust."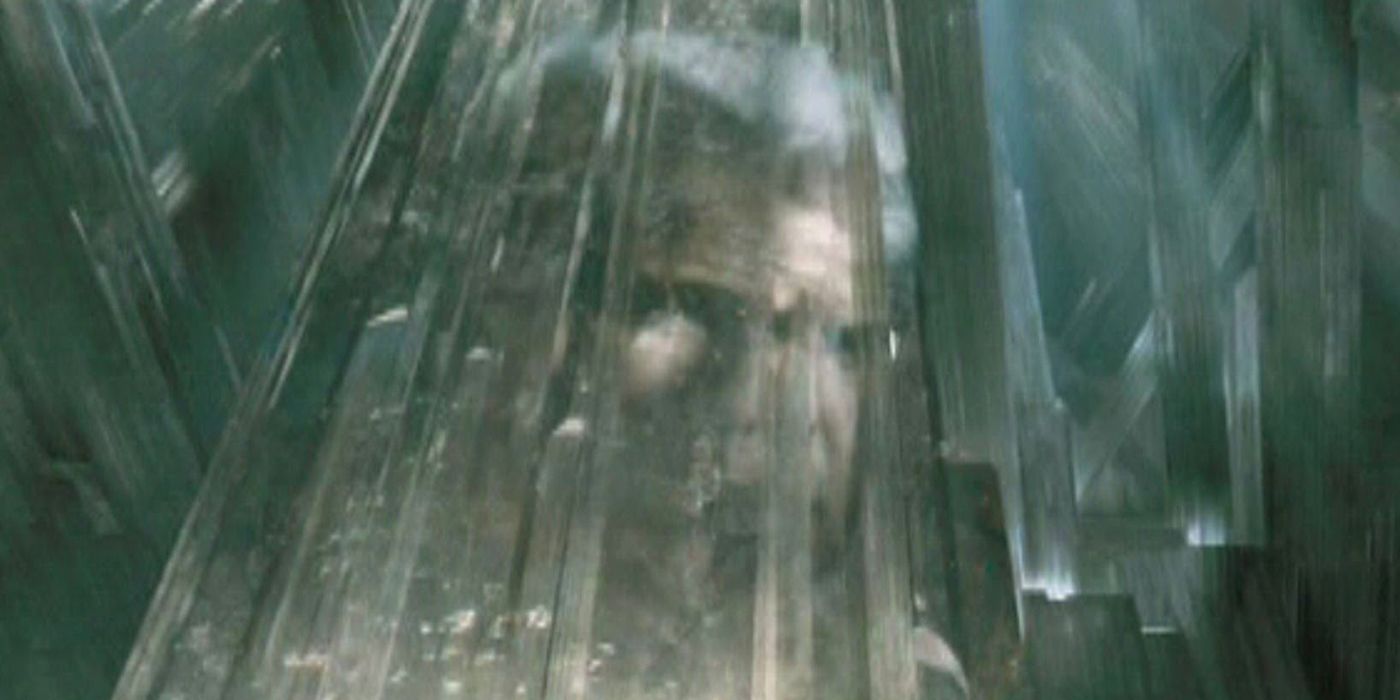 Marlon Brando In Superman Returns
Acknowledged as one of the greatest actors in film history, Marlon Brando died in July 2004. Two years later, footage of Brando as Jor-El, the father of Superman, appeared in Bryan Singer's Superman Returns. Just as he appeared in Richard Donner's 1978 Superman: The Movie, Brando's Jor-El appeared as a holographic image in the Fortress of Solitude. Singer and his VFX company Rhythm and Hues utilized footage of Brando from the original Superman and created a digital model of the late actor. The importance of Brando as Jor-El was because Superman Returns was designed as a continuation-of-sorts of Superman and Superman II, so the late actor was a bridge to help establish that Christopher Reeve and Brandon Routh were playing the same Man of Steel.
Lawrence Olivier In Sky Captain and the World of Tomorrow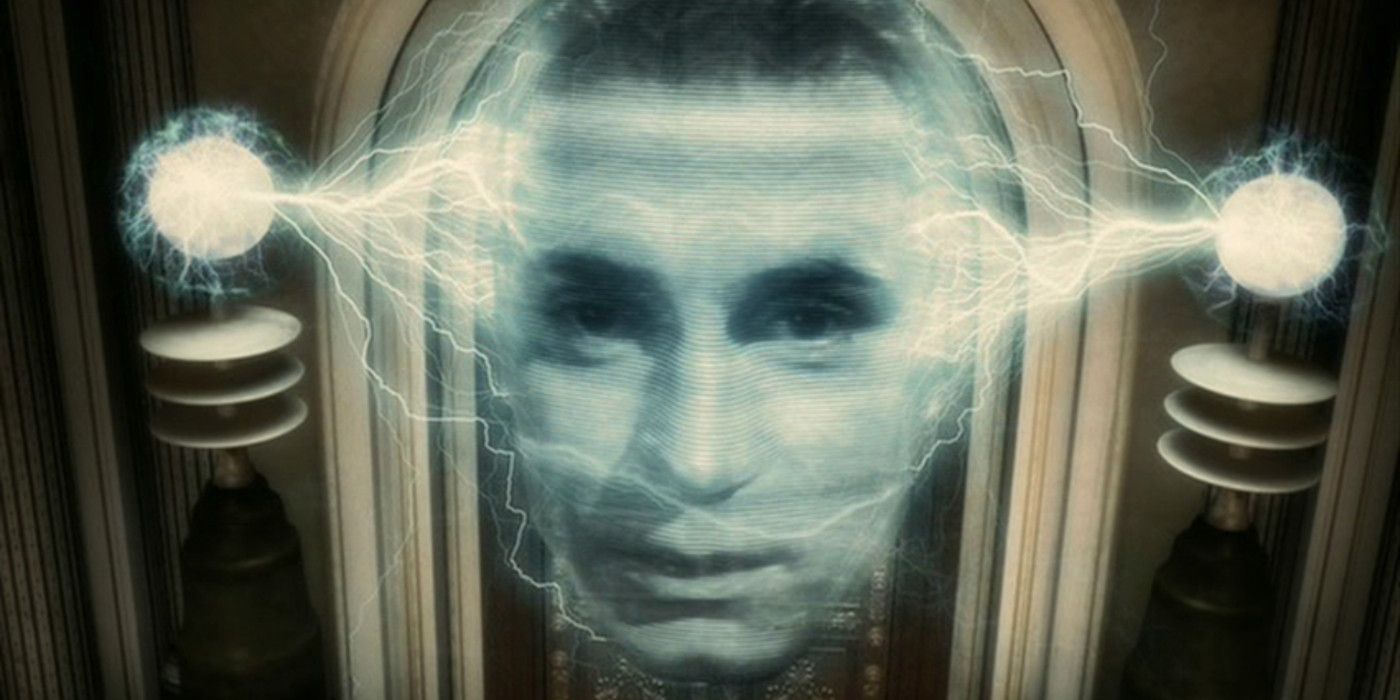 The 2004 box office bomb Sky Captain and the World of Tomorrow is mostly remembered as one of the first films to be shot entirely using a digital backlot, with live actors in a CGI-setting. To portray the film's supervillain, the mad scientist Dr. Totenkopf, director Kerry Conran turned to one of the greatest actors of all-time, Sir Lawrence Olivier, despite the fact that Olivier died in 1989. Blending archival footage of the legendary actor with CGI, Conran resurrected Olivier for one final performance opposite Jude Law, Gwyneth Paltrow, and Angelina Jolie.
Bela Lugosi In Plan 9 From Outer Space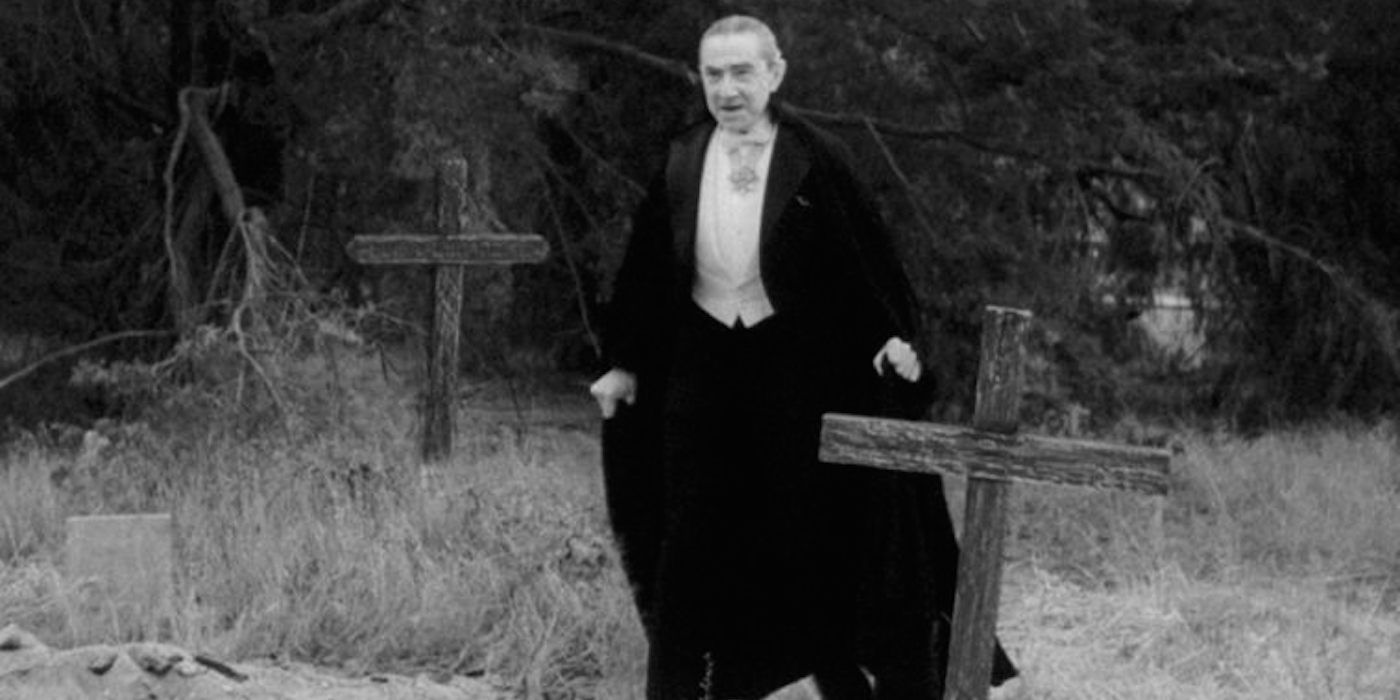 Generally acknowledged as the Worst Film of All-Time, director Ed Wood's Plan 9 For Outer Space features the final performance of the legendary Bela Lugosi. The Dracula actor struck up a friendship with Wood before his death in 1956. Nonetheless, Wood set out to honor his friend by including him in a starring role in Plan 9, which was released three years after Lugosi passed away. Utilizing old footage of Lugosi wearing his Dracula costume, Wood hired his wife's chiropractor Tom Mason (who looked nothing like the actor) to cover his face and substitute for Lugosi in the role of the Ghoul Man. The results fooled no one but added to Plan 9's dubious status as a camp classic.
Peter Sellers In The Trail Of The Pink Panther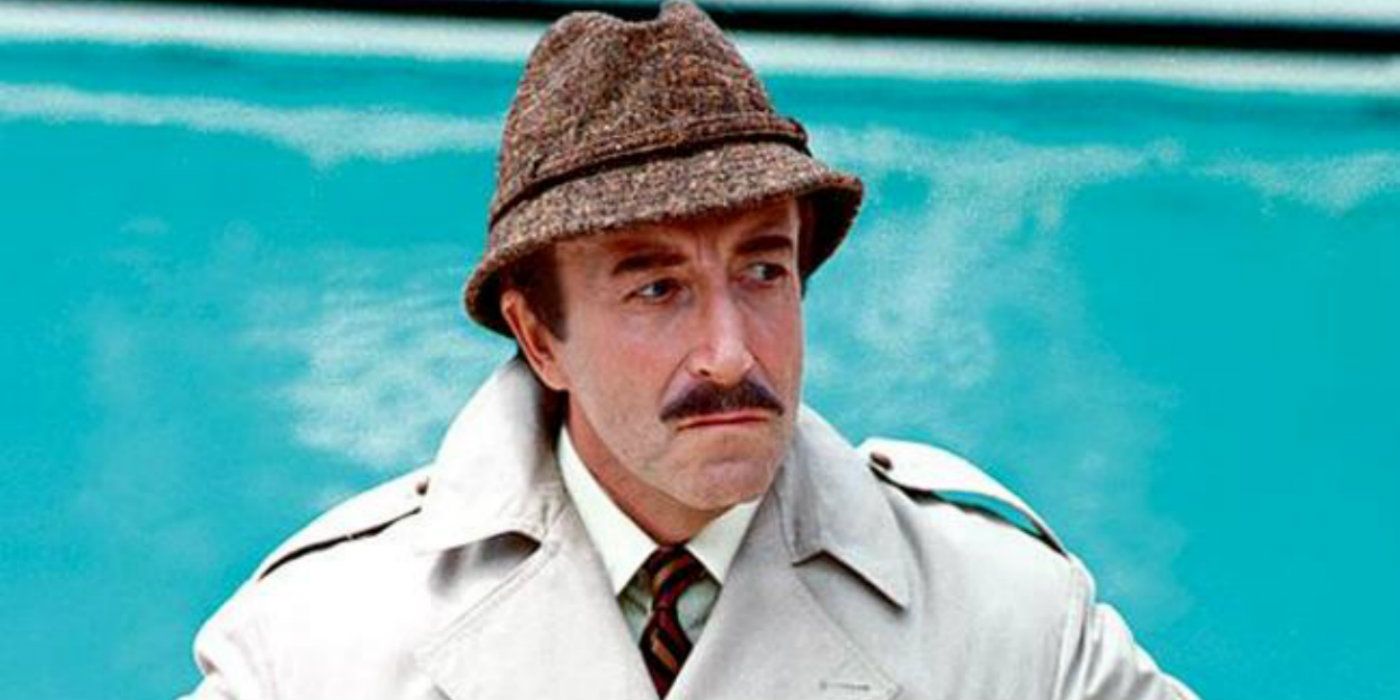 1982's The Trail of the Pink Panther was the sixth and final time Peter Sellers portrayed his iconic role of Inspector Clouseau – despite the fact that the actor died 18 months before production even began. Sellers' role in the film was comprised entirely of deleted scenes from previous Pink Panther films, primarily The Pink Panther Strikes again, with a body double wearing bandages obscuring his face serving as a stand-in. Despite director Blake Edwards dedicating the film to Sellers, the family of the late actor sued the director, producers, and studio for their morbid decision to make the widely-panned film and was ultimately awarded $1-million in damages.