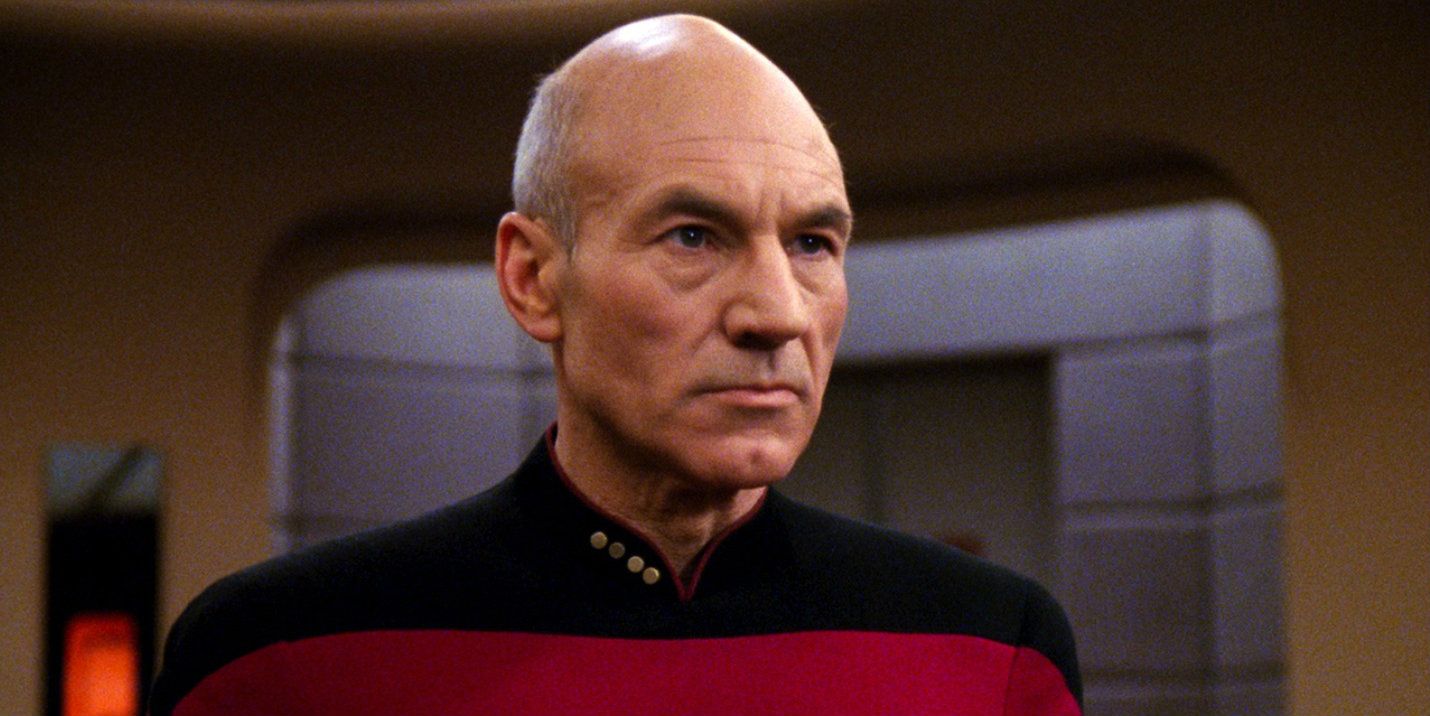 Sir Patrick Stewart has played a number of roles over his long and distinguished career, yet to Trekkies across the cosmos he will forever be remembered as Captain Jean-Luc Picard. However, the next generation of Star Trek fans may get a chance to see Stewart playing his most popular role again, in a new television series.
A life-long actor, Stewart credits his career to an English teacher, who gave him a copy of the complete works of Shakespeare and instructed him to "get up on your feet and perform." Stewart first found acclaim as a member of the Royal Shakespeare Company. He preferred the stage to television and film, but still took roles in several classic fantasy and science-fiction films, such as Excalibur and Dune, despite not being a fan of either genre. When he was approached about starring in Star Trek: The Next Generation, Stewart knew nothing about the original television series and only took the role because both he and his agent fully expected the show to be quickly cancelled. The series wound up running for seven seasons, inspiring four full-length feature films, and forever cementing Captain Picard as Stewart's most famous role.
Related: Patrick Stewart May Return In Alex Kurtzman's New Series
The Daily Mirror reported upon the prospective deal between Stewart and CBS, who are anxious to pursue more Star Trek series in the wake of the success of Star Trek: Discovery. The new series' co-creator, Alex Kurtzman, is under contract for five years to produce new properties for the beloved franchise, and reportedly his first plan toward that end is securing Stewart's return.
According to The Mirror's source, Stewart has already given a verbal commitment to return as Captain Picard in some capacity. The same source noted, however, that the exact details and nature of his return are still being worked out, and also claimed that Kurtzman had several animated series in the works and that "Patrick could easily lend his voice to them."
That last possibility seems especially likely, given that Stewart's most recent creative works have included a number of voiceover and narration assignments, in addition to lending his voice to numerous animated films and television shows, including a recurring role as CIA Director Avery Bullock on American Dad. However Sir Patrick Stewart returns to Star Trek, fans of the franchise everywhere are sure to be thrilled if these rumors are true. For now, all Trekkies can do is hope that Stewart will say "Make it so," once things are said and done at the negotiating table.
Source: The Daily Mirror
The post Patrick Stewart Reportedly Nearing Deal to Return to Star Trek Franchise appeared first on ScreenRant