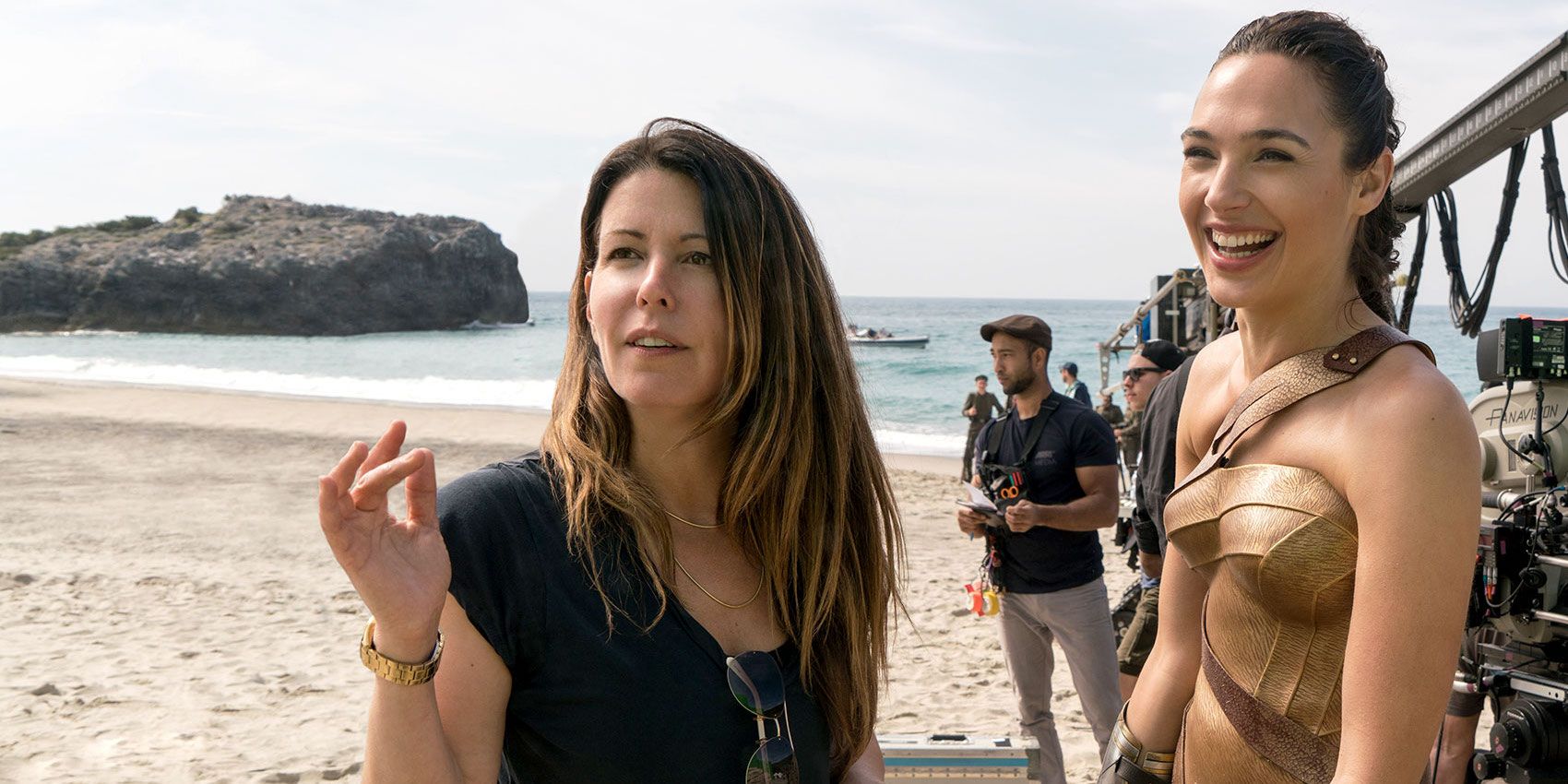 Patty Jenkins expresses her happiness in Black Panther receiving a Best Picture nomination at the 2019 Oscars. Released last February to widespread critical acclaim, Ryan Coogler's entry in the Marvel Cinematic Universe became one of the franchise's crowning achievements. In addition to its record-shattering box office run, the film became a fixture on the awards circuit, picking up nominations from the Golden Globes, industry guilds, and countless other organizations. With Marvel boss Kevin Feige spearheading the studio's first significant awards campaign, many wondered if Black Panther could garner enough support to make history.
Earlier this week, the Academy unveiled their 2019 nominations, and Black Panther was one of the eight films in the running for the top prize. There's no overstating how meaningful this development is for the genre as a whole, illustrating that this could be the dawn of a new era. Unsurprisingly, those fond of superhero movies celebrated the nomination, including those who have worked their magic over at DC.
Related: How To Watch the 2019 Oscar Best Picture Nominees
In an interview with Yahoo to promote I Am the Night, Wonder Woman director Jenkins shared her reaction to Black Panther's groundbreaking nomination:
"I never understood why any type of movie is more likely than another [to be nominated]. This art form has so many people doing great work in all different genres. I think it's great that a superhero film was finally nominated, and I'm particularly happy that it was Black Panther."
Jenkins' comments likely reflect the mindset of many comic book movie fans, as there have been deserving adaptations in the years prior to Black Panther. The infamous Dark Knight snub in 2008 influenced the Academy to expand the Best Picture field, and there was a sizable push for Logan as well. Those titles in particular represented the artistic heights superhero films could reach, so it was puzzling why they were left off the Best Picture ballot. Fortunately, it looks like the times are changing. Though traditional "Oscar bait" still factors into each race, the new Academy membership has already altered what a contending movie can be. Fantasy film The Shape of Water won Best Picture last year, when it competed against horror movie Get Out (among the others nominated). It's refreshing to see and opens some exciting possibilities for the future.
Now that Black Panther broke the glass ceiling, it'll be interesting to see if this was just a fluke or a sign of things to come. It's worth mentioning that major blockbusters like Star Wars, Lord of the Rings, and Avatar all made the Best Picture lineup, so it's not as if Black Panther's nomination was without precedent. Yes, no superhero movie had earned a nod before, but the Academy has been willing to invite populist fare to the party on occasion. For future tentpoles to get consideration, it'll obviously depend on what the filmmakers do with the material and the kinds of stories they tell. Hopefully, Black Panther inspires the next comic book movie directors to reach higher and blend the action spectacle with something profound and relevant.
Source: Yahoo