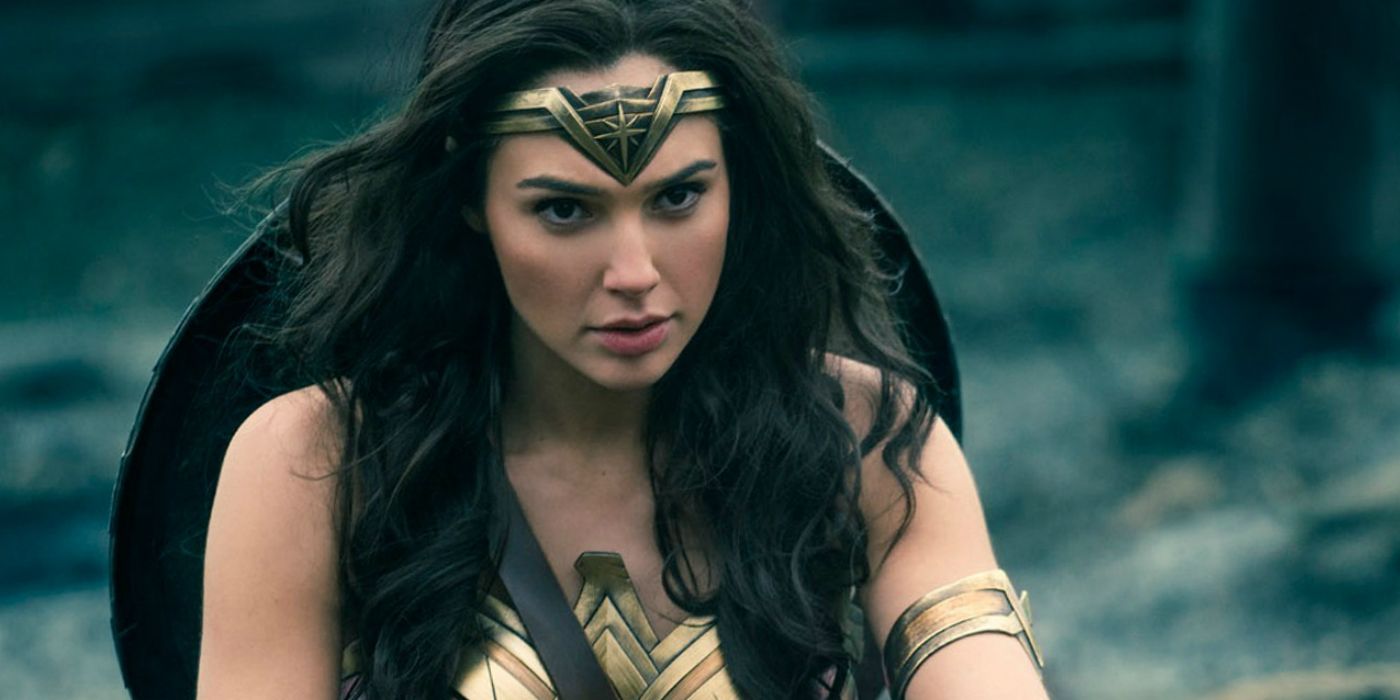 The first Wonder Woman movie was praised for its No Man's Land scene, but Patty Jenkins believes there's a scene in Wonder Woman 1984 that will be just as effective. The first movie broke the glass ceiling for female superheroes, and excitement is building for the sequel, which is set in the 1980s.
Expectations are high for Wonder Woman 1984. The first film was beloved by critics and fans alike; on review aggregate site Rotten Tomatoes, its Critic Score currently sits at 93 percent while its Audience Score is steady at 88 percent. It was also a box office success, grossing over $800 million in the global box office. Director Patty Jenkins has returned for the sequel, and stars Gal Gadot and Chris Pine are on board as well.
Related: Rumored Wonder Woman 1984 Plot Details Explain Steve Trevor's Return
The bar has been set pretty high for the sequel, not least because the first film had the iconic and unforgettable No Man's Land scene. Speaking to Variety, Patty Jenkins has insisted she thinks there are scenes in the sequel that will be just as effective.
"I have a scene that is in this movie that is totally different, but it's my No Man's Land scene, where it is that there's one scene that I am so excited about… It won't be the same scene, but there are some moments I'm really excited about."
Most superhero action sequences are brawls, with the hero either going up against a group of thugs or taking on the main villain one-on-one; the focus is usually on the special effects. But No Man's Land was different; it was a character moment, in which Diana of Themyscira accepted that she had the power to make a difference in the world. She cast aside her coat, refusing to stand by, and slowly emerged from the trench. Drawing enemy fire, Wonder Woman gave her allies the perfect opportunity to advance. It was a tremendously effective character spot, showcasing Diana's abilities while also stressing Wonder Woman's themes of collaboration and teamwork.
Naturally, lightning doesn't strike twice, and Patty Jenkins is too wise to simply attempt to repeat the same scene. But one thing is certain; if there's something in Wonder Woman 1984 that Jenkins is so proud of, it's because it speaks to Wonder Woman's character as well as to her powerset. Jenkins' focus has always been upon Wonder Woman as a person, demonstrating that it is Diana's nature and cause that truly make her a hero, and that's sure to be the case in the sequel as well.
It's far too early for Jenkins to give any specifics about this scene; however, it's worth noting that No Man's Land featured prominently in the marketing for Wonder Woman. Hopefully this scene will likewise be teased when the trailers finally drop for Wonder Woman 1984.
Source: Variety