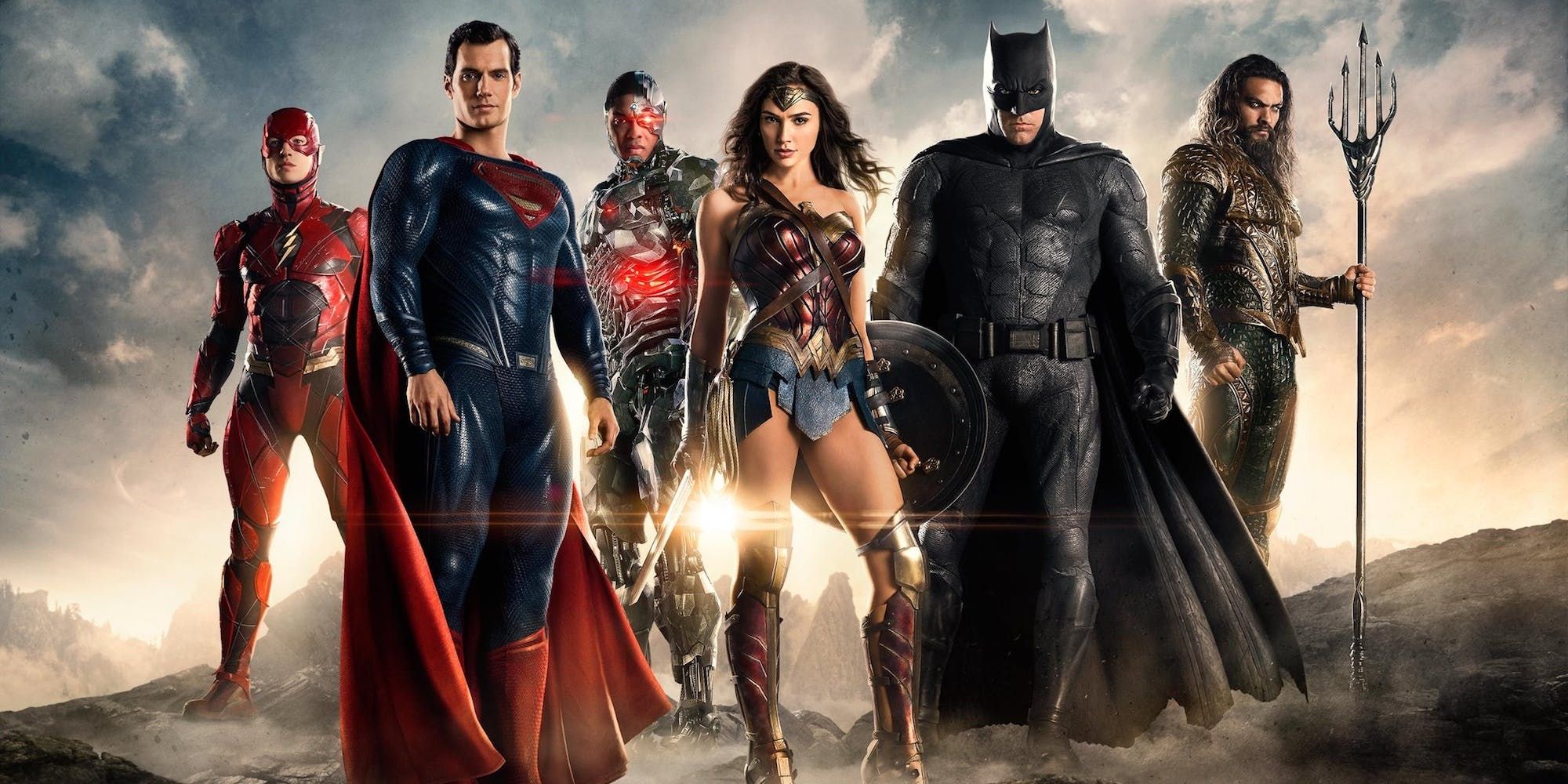 Wonder Woman and Wonder Woman 1984 director Patty Jenkins would prefer if DC's heroes got more solo movies before embarking on Justice League 2. It's no secret that the DCEU hasn't exactly experienced a smooth journey so far, especially when compared to the relative consistency to be found within Marvel Studios' competing MCU. There are many who believe that Warner Bros. hurt the DCEU from the outset by rushing straight into the build for Justice League, as opposed to the MCU's more measured path toward its first big team-up extravaganza.
There's certainly some merit to be found in that argument, as while the actual movie count wasn't much different – The Avengers was the MCU's sixth movie, while Justice League was the DCEU's fifth – Marvel Studios gave Iron Man, The Incredible Hulk, Captain America, and Thor their own solo movies before getting to Joss Whedon's 2012 team-up blockbuster, while only Superman and Wonder Woman got solo adventures before 2017's Zack Snyder/Joss Whedon DC group effort. This left the DCEU's renditions of Aquaman, The Flash, and Cyborg as mostly blank slates going into Justice League, with even Ben Affleck's Batman getting relatively little time for character exploration and development in 2016's Batman V Superman: Dawn of Justice.
Related: Zack Snyder Confirms Batman Died In His Original DCEU Plans
While the theatrical cut of Justice League has its fans, the consensus among most seems to be a desire to see Snyder's original cut, which may or may not ever be released. The lowest-grossing movie in the DCEU to date, Justice League has to be considered a failure for Warner Bros., and it's unclear when a sequel will finally end up happening. When asked during a recent THR interview whether she would be up for directing a Justice League 2, Patty Jenkins didn't rule out the prospect, but stressed that she thinks DC's heroes should be given more solo opportunities to shine before teaming up again onscreen. Her quote on the matter is below.
"I find those movies to be extremely challenging. I think they're fantastic when they're well done, but taking on all of those characters at the same time and the timeline. I sort of hope that we don't do a Justice League movie for a little while, because I think that each of those characters are really great. I'm super excited to see each of their movies. I want to see Aquaman 2, and I want to see Flash. I don't know. I would never say never, but I think everyone should have a moment to shine right now."
Her "when they're well done" comment is likely to be interpreted by some fans as a mild slam against Justice League's theatrical cut, although there's no way to know for sure if that's what Jenkins meant to convey. Either way, she certainly doesn't seem to be in a hurry to see Justice League 2 happen, and clearly isn't dying to direct the project if it does. She's quite right that any such massive team-up film is a challenging endeavor, and Marvel Studios doesn't always knock it out of the park either, with many fans coming away from Avengers: Age of Ultron disappointed.
Jenkins' sentiments about wanting to see more DCEU solo superhero efforts are likely to be echoed by a large section of the DC fanbase though, especially after the runaway success of Aquaman. An Aquaman 2 isn't yet official, but it seems inevitable, whether or not James Wan returns to the helm. Shazam! is earning positive reactions so far to its marketing, and has a real chance to keep DC's momentum rolling. Joker – while not technically a DCEU entry – looks set to cast the supervillain in a never before seen light, Birds of Prey is poised to give Harley Quinn her next showcase, and Wonder Woman 1984 could cap off 2020 in the best possible way. If things continue to work well, there's no reason to rush into Justice League 2.
Source: THR